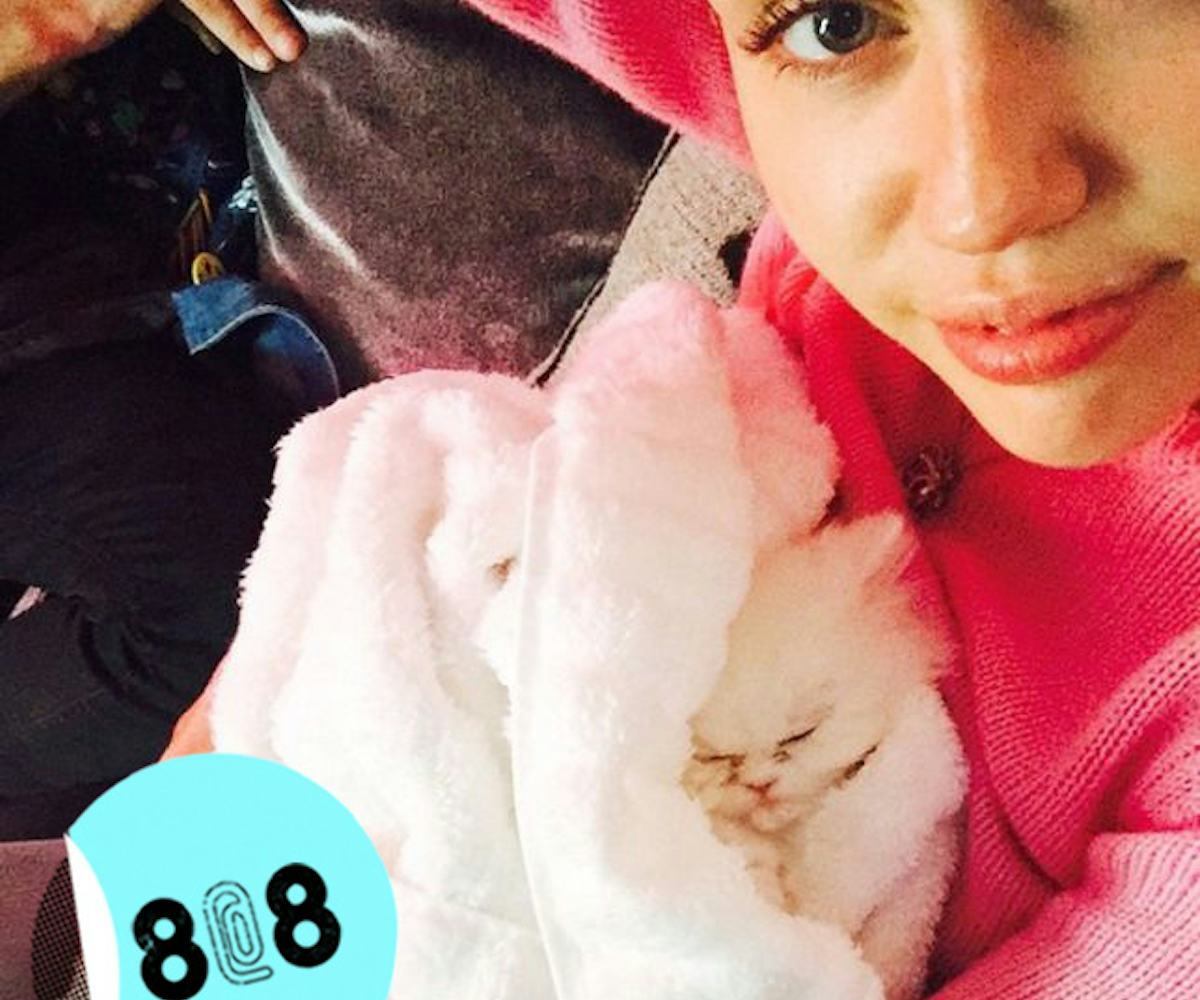 photo via @mileycyrus instagram
8@8: your morning scoop
miley cyrus' new cat is so. cute.
Today is...
Twilight Zone Day, though can these things ever be anticipated?
News of the Day:
+ For her latest Happy Hippie Presents: Backyard Sessions, Miley Cyrus teamed up with Against Me! to perform "True Trans Soul Rebel." Watch her first session, with Joan Jett, here.
+ The first clip from the upcoming Amy Winehouse documentary was released. Watch it here.
+ Even Congress wants to get down to this sick beat. At least four members of Congress are using Taylor Swift's upcoming D.C. concert as a fundraiser, reports the Washington Post.
+ In more Miley news, the singer has a new . And, yes, it does have its own Photoshop-fueled Instagram account.
+ Today's morning read: Rose McGowan tells you how to beat sexism in film.
Deal of the Day:
We've teamed up with Pitch Perfect 2 for an acca-awesome t-shirt + sweatshirt giveaway. Tweet/Facebook us with #PitchPerfect2xNYLON for your chance to win! Is there anything cooler than that? Pitch, please.
Advice of the Day:
"We all need to support each other and spend time building each other up instead of trying to make each other feel bad. That's not healthy at all." - Abigail Breslin
GIF of the Day: