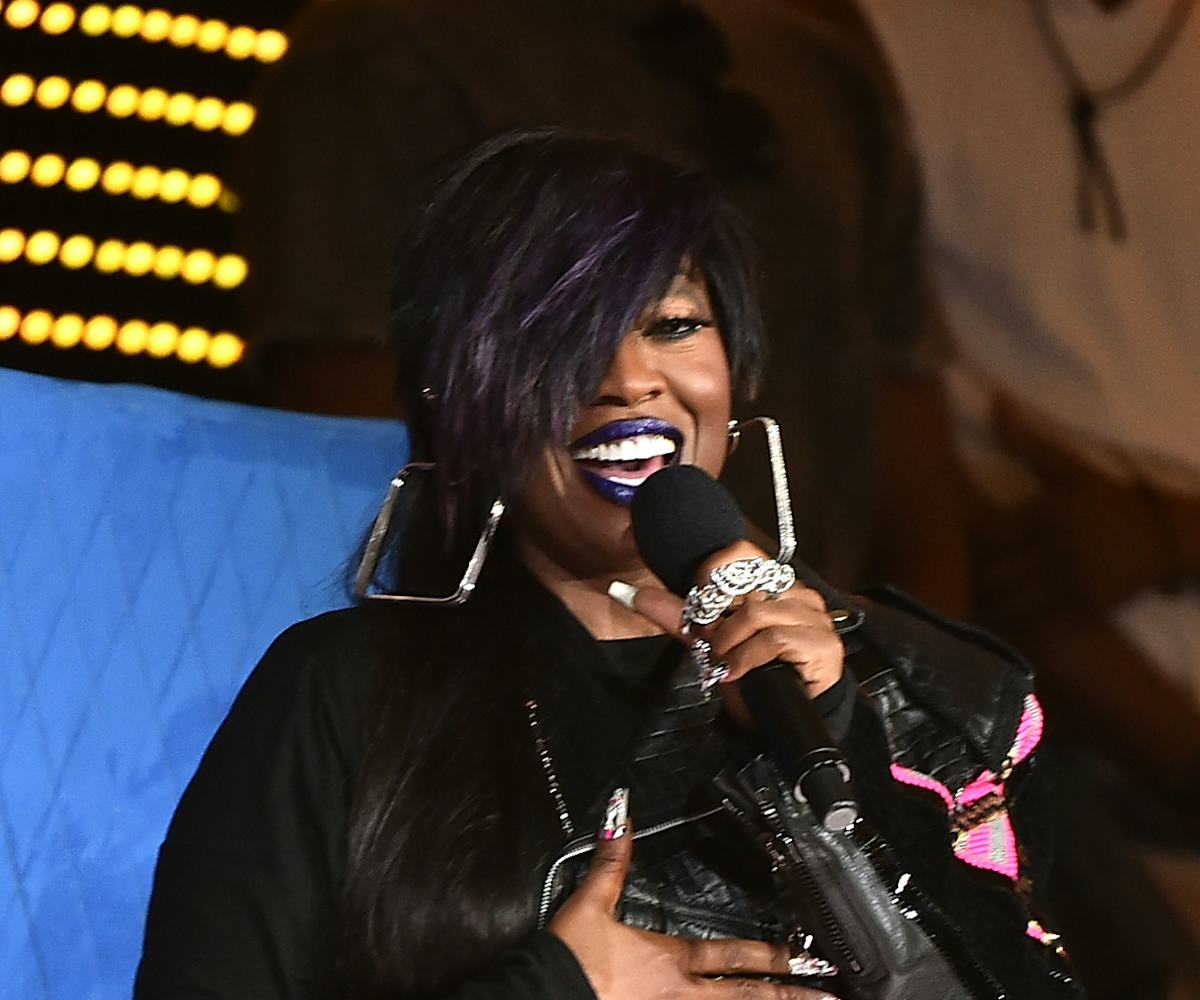 Photo by Theo Wargo/Getty Images
8@8: Your Morning Scoop
Missy Elliott's looking like a queen on the cover of 'Elle'
Today is...
Nutty Fudge Day!
News of the Day:
+ Missy Elliott is Elle's latest cover star, and boy, does she look ammmazing. The iconic rapper talked about building a legacy and refusing to compromise for the magazine's Women in Music issue. 
+ For her latest video, Mabel strays from the guitar-smashing, glass-breaking fantasies of her single "Bedroom" to host the literal slumber party of our dreams. Lots of millennial pink and a girl squad in trendy PJ's—where was our invite? 
+ RIP, MP3. Its creators announced the death to NPR, claiming that another audio format, called Advanced Audio Coding (AAC), has become the default mode for importing CDs into iTunes. It's probably time to hop on the technological bandwagon. 
+ Creatures of The Wind just teamed up with System Magazine to create the coolest 4/20-friendly clothing collection, ever. The new capsule features hand-drawn botanical embroidery over vintage tees and sweatshirts. A hundred tees and sweatshirts are for sale at Just One Eye, but if you happen to live in weed-friendly California, pop by the L.A. store to shop four limited-edition parkas and one made-to-order coat.
+ Can't wait for Nick Hakim's new album, Green Twins, to come out on May 19? Well, good news: The full album is available to stream on NPR in all its soulful, hazy goodness. Hear the title track, "Green Twins," below.
Deal of the Day:
Can't get over the year 1997? Neither can we. Lucky for us, Genius just dropped a new collection entirely dedicated to that epic year. Scope out all the super-cool new items, all priced at $70 or under. Our personal fave? This dope Girl Power Hoodie, because female empowerment should be both stylish and cozy?
Advice of the Day:
"My motto is: Live every day to the fullest—in moderation." —Lindsay Lohan
GIF of the Day: