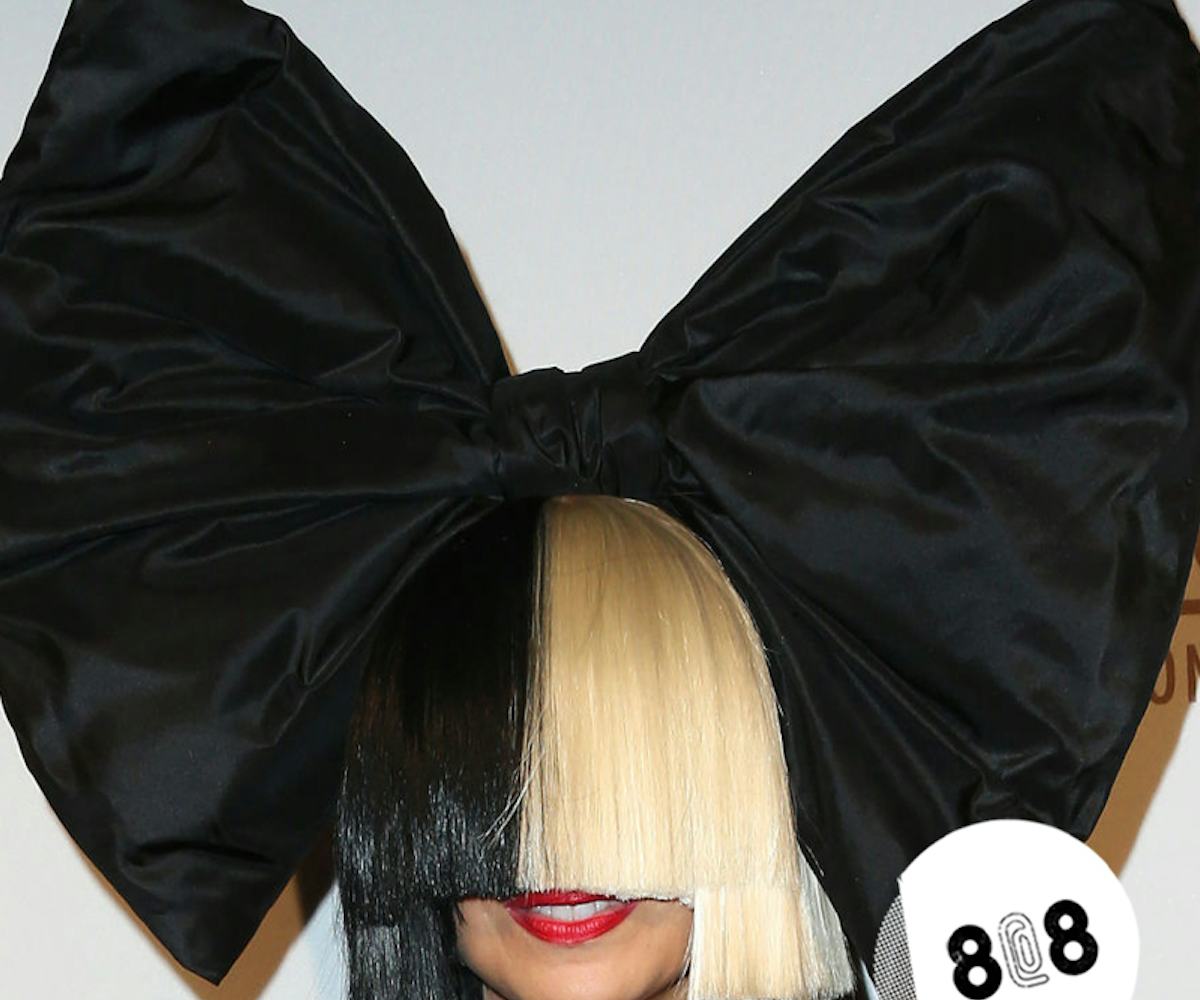 Photo by Frederick M. Brown / Getty Images
8@8: Your Morning Scoop
Sia's hair was on 'Survivor'
Today is...
National Pizza Party Day! 
News of the Day:
+ If you didn't know, pop's shy girl Sia is a Survivor superfan. The singer appeared on Wednesday's season finale, donating $100,000 to the winner and charity of his choice. Sia—well, her hair—seemed pretty excited. Watch the video, below.
+ Ever wondered how your star sign affects your dating life? That's So Retrograde, a podcast hosted by Steph Simbari and Elizabeth Kott, talks everything from Kylie Jenner's crystal healer to periods and herb smudging. The result is a health and wellness goldmine for the Broad City generation—catch the show every Wednesday.
+ Is Demi Lovato throwing shade at Taylor Swift? Lovato's known for being vocal about her views on feminism. In a recent interview, the singer called out Swift saying, "Don't brand yourself a feminist if you don't do the work." Sounds like there's some bad blood between the two.
+ This year, alice + olivia is donating a prom dress for every dress sold. The brand, known for their girly designs, partnered with Big Brothers Big Sisters, Prep for Prep, and City Year to host an event for recipients to find their perfect prom look. Feels good knowing your #treatyoself splurge is helping make others' dreams come true, right?
+ Following the success of Coloring Book, Chance the Rapper has a new collab with rapper Joey Purp. "Girls @" is a rhythmic track that begs to be blasted. Purp's album, iiiDrop, is out May 27.
Deal of the Day:
CAMP Collection is known for their '70s-inspired basics, and the brand just dropped some exclusive styles for Urban Outfitters. With styles under $50, you can add the whole range to your weekend wardrobe. Shop the collection here.
Advice of the Day:
"Don't let fear trick you into thinking life is anything but beautiful. Be brave and get hurt and get back up and find the guts to be brave again." —Camila Cabello
GIF of the Day: