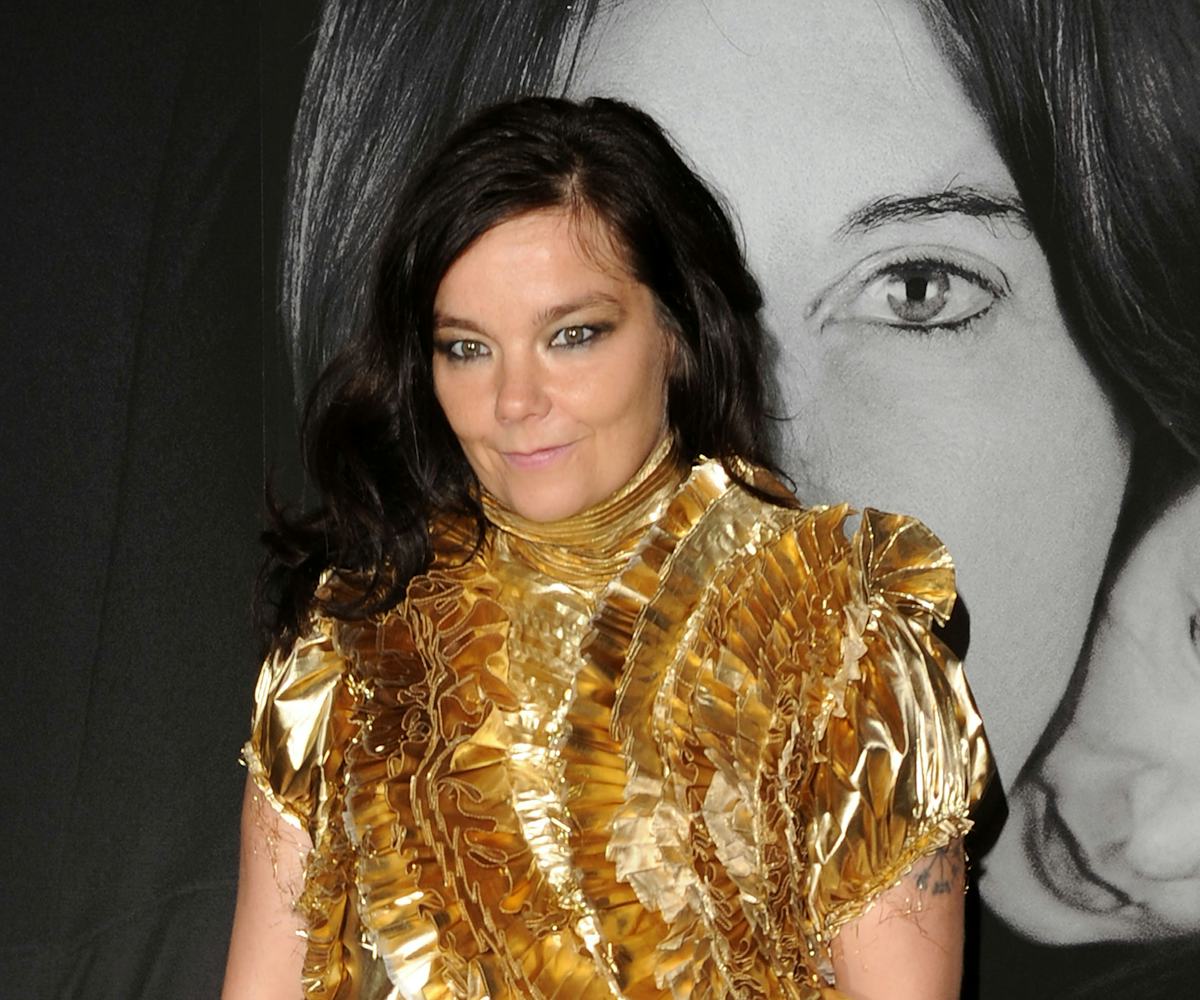 Photo by Stephen Lovekin/Getty Images
Today is...
National Star Wars Day! May the 4th be with you.
News of the Day:
+ Björk is pretty much known for doing things differently—people are still talking about her infamous swan dress that she wore 15 years ago, not to mention her virtual reality music videos and penchant for performance art. So when she decided to release a career-spanning book of sheet music, we knew it was going to be anything but traditional. 34 Scores For Piano, Organ, Harpsichord, And Celeste will include 34 songs from a sampling of her albums and soundtracks and is due out in June. Björk and her longtime pianist, Jonas Sen, came up with a layered approach to the scores that takes them from being simply transcribed to arranged, using a blend of MIDI and classical notation, so that they sound almost completely different from the originals.
+ As fun as they may be, we have to admit high-profile music festivals have gotten a little mainstream. If you're looking for something different, check out Full Moon Festival. Taking place on Governor's Island in NYC on July 8, the independent music festival will feature a diverse lineup of sounds including Vic Mensa, Kelela, TOPS, and more. This is the fifth year for the festival that has become known for its waterside locale, culinary treats, and homage to Thailand's Moon Fest. Tickets are on sale now right here.
+ SoundCloud has introduced a new feature called The Upload that will help users personalize playlists even further by recommending the latest music and artist drops based on their unique music taste. With the largest selection of music, thanks in part to their huge community of creators, The Upload will help users discover new music and artists that vibe with what they already listen to. Another bonus? It'll help creators get discovered by a wider variety of listeners.
+ FEED, the fashion and philanthropy brand created by Lauren Bush Lauren, has opened its first retail location in Brooklyn, New York. The space acts as both a coffee shop and store where you can purchase FEED products, along with a curated selection of other socially conscious items. With the purchase of any offering in the store or café, meals will be directly donated to children in need.
+ Speaking of children, looking for ways to spice up your child's OOTD? Look no further, mothers and fathers of future Instagram street style stars everywhere: Reformation is releasing a children's line (or "reflittle's," as they're calling it). The line is coming soon, and will likely riff off of their women's line to fit your mini-me. Expect to see a lot of stylish kiddos in your feed's future!
Deal of the Day:
Chicago-based eyewear brand State Optical Co. has just dropped their first official line of sunglasses. To go along with the much-anticipated release, it also launched a website, so all of their handcrafted, made-in-America sun styles will be available for purchase online, too.
Advice of the Day:
"People's reaction to me is sometimes 'Uch, I just don't like her. I hate how she thinks she is so great.' But it's not that I think I'm so great. I just don't hate myself. I do idiotic things all the time and I say crazy stuff I regret, but I don't let everything traumatize me. And the scary thing I have noticed is that some people really feel uncomfortable around women who don't hate themselves. So that's why you need to be a little bit brave" —Mindy Kaling
GIF of the Day: