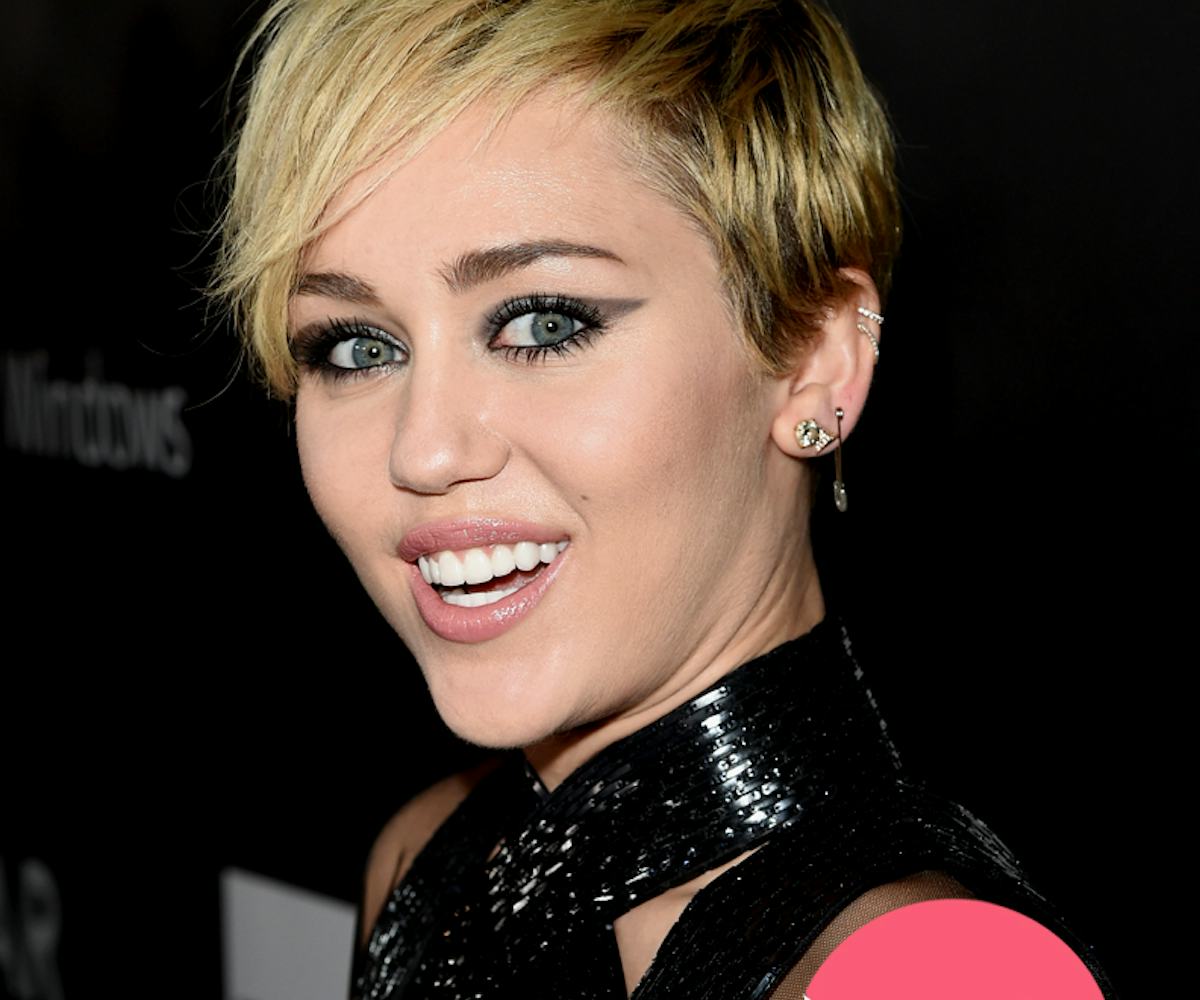 photo via getty images
8@8: your morning scoop
miley cyrus' latest collaboration is so, so strange.
Today Is…
Emma Stone's birthday! We're having a giant slice of cake (or two) to celebrate.
News of the Day:
+While we aren't ones to condone labels, according to a new study there's a psychology behind dressing like a hipster aplty named 'The Hipster Effect.'
+Miley Cyrus' latest collaboration is her curated line of Billy-Bob teeth?! It's a far cry from her recently announced MAC collab and we don't quite get it either, but you continue to be just bein' Miley, Miley. 
+Watch FKA Twigs kill it on her American TV debut performance on The Tonight Show with Jimmy Fallon. The singer's silk ribbon props and dance moves were seriously out of this world.
+Netflix will enter Lemony Snicket's dark, humorous world with its next original series, a live-action adaptation of the author's book series A Series of Unfortunate Events. 
+Major Lazer teamed up with Vampire Weekend's Ezra Koening for their latest song, "Vegan Vampire." We're pretty sure it can't get more hip than this.
+Nanette Lepore and Origins teamed up to create a limited-edition cosmetics bag. Even better? When you spend $65 on Origins products, you get the bag and a travel-size Drink Up Hydrating Lip Balm for free with the code DESIGNER.
Deal of the Day:
Nordstrom's clearance sale is up to forty-percent off until November 11. Score!
Advice of the Day:
"One thing I've learned in my limited experience is you can justify anything intellectually. There are a million reasons to stay with someone, and a million reasons to end something — so you can really only trust your gut. I feel like I should end that by sitting on my bed, with my laptop. "Ah, the life of a single girl in New York City" — and then it's, like, the Sex and the City music." –Tavi Gevinson on relationships
GIF of the Day: