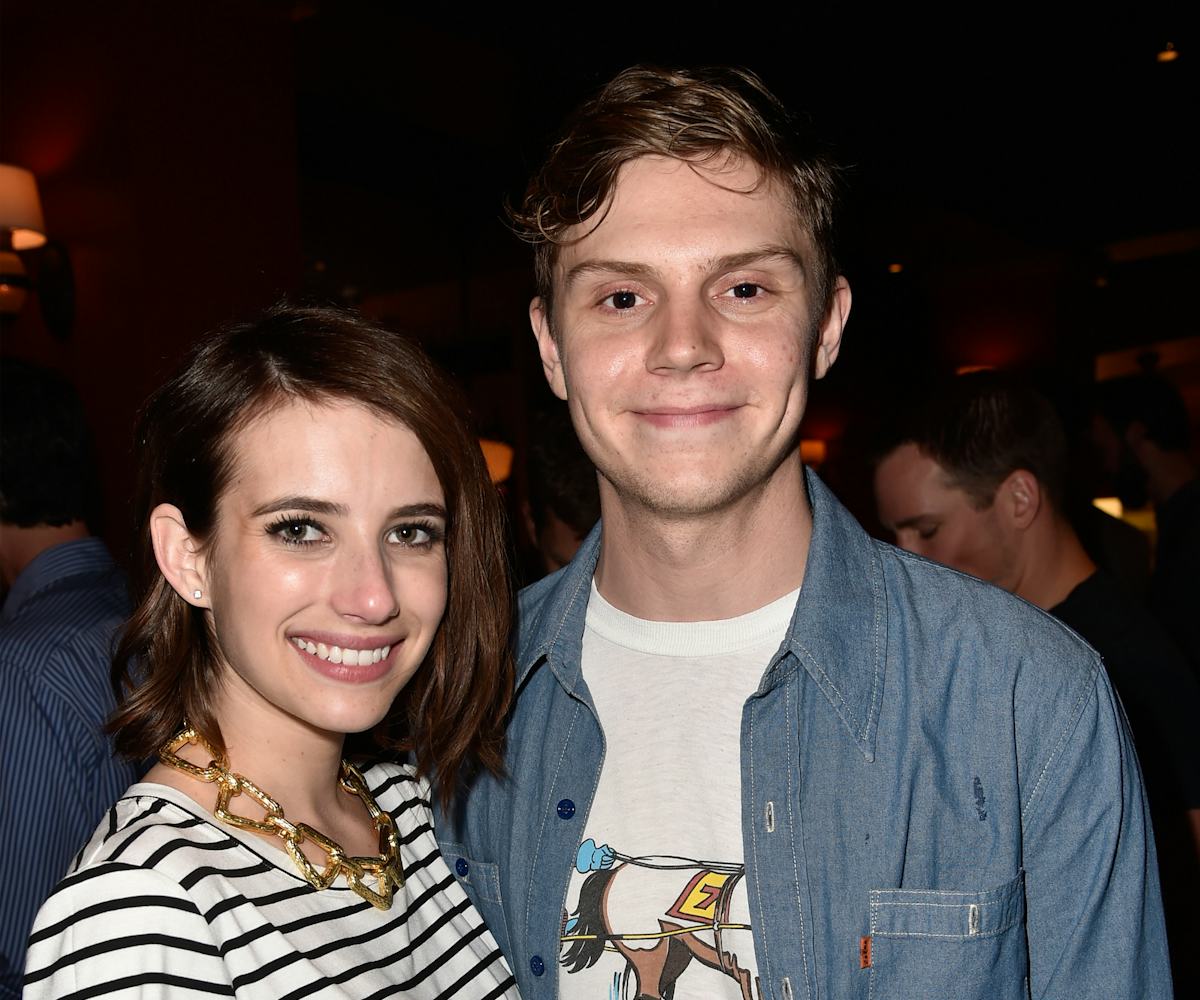 Photo by Frazer Harrison/Getty Images
8@8: Your Morning Scoop
Emma Roberts + Evan Peters are rekindling the flame
Today is...
National Day of Giving!
News of the Day:
+ It seems as though Emma Roberts and Evan Peters have taken the Miley Cyrus and Liam Hemsworth route and found themselves engaged... again. Anyone who has been following these two lovebirds knows that they've been back together since September, but US Weekly reports that they are officially back in sync. Congrats to the cute, albeit complicated, couple!
+ The late Anton Yelchin got a wish granted posthumously with an exhibition of his photography at Other gallery and showroom in Los Angeles. The multitalented artist was intent on keeping his photography separate from his acting career, and now, his eclectic and striking portraits are up on display for everyone to see.
+ VOZ, Patagonia, Studio 189, and TOMS are all teaming up for a #GivingTuesday shopping event and block party. Every purchase made from the conscious retailers goes toward a different cause. Register here for your chance to get involved with giveaways, a cocktail party, and conversation with participating brand leaders.
+ Will there be more Gilmore Girls? After the bombshell that was dropped at the end of A Year In The Life (no spoilers, we promise), creator Amy Sherman-Palladino has left us with one hopeful word: "maybe."
+ American Express Music is teaming up with Kendrick Lamar and Shantell Martin for the ultimate visual art experience at Art Basel in Miami on December 1. At the event, Martin will be live-sketching a mural while the rapper performs, and the final results will be projected throughout the pop-up venue at Faena Dome in South Beach. Tickets are available to purchase now for AmEx card members. 
Deal of the Day:
Flores Lane just released a special candle to support people with Lyme disease. Approximately $5 from every $22 candle will be donated to the International Lyme and Associated Diseases Society. The candles are scented with water lily and sea salt to calm the nerves. 
Advice of the Day:
"I advocate glamour. Everyday. Every minute...Glamour above all things." —Dita Von Teese
GIF of the Day: