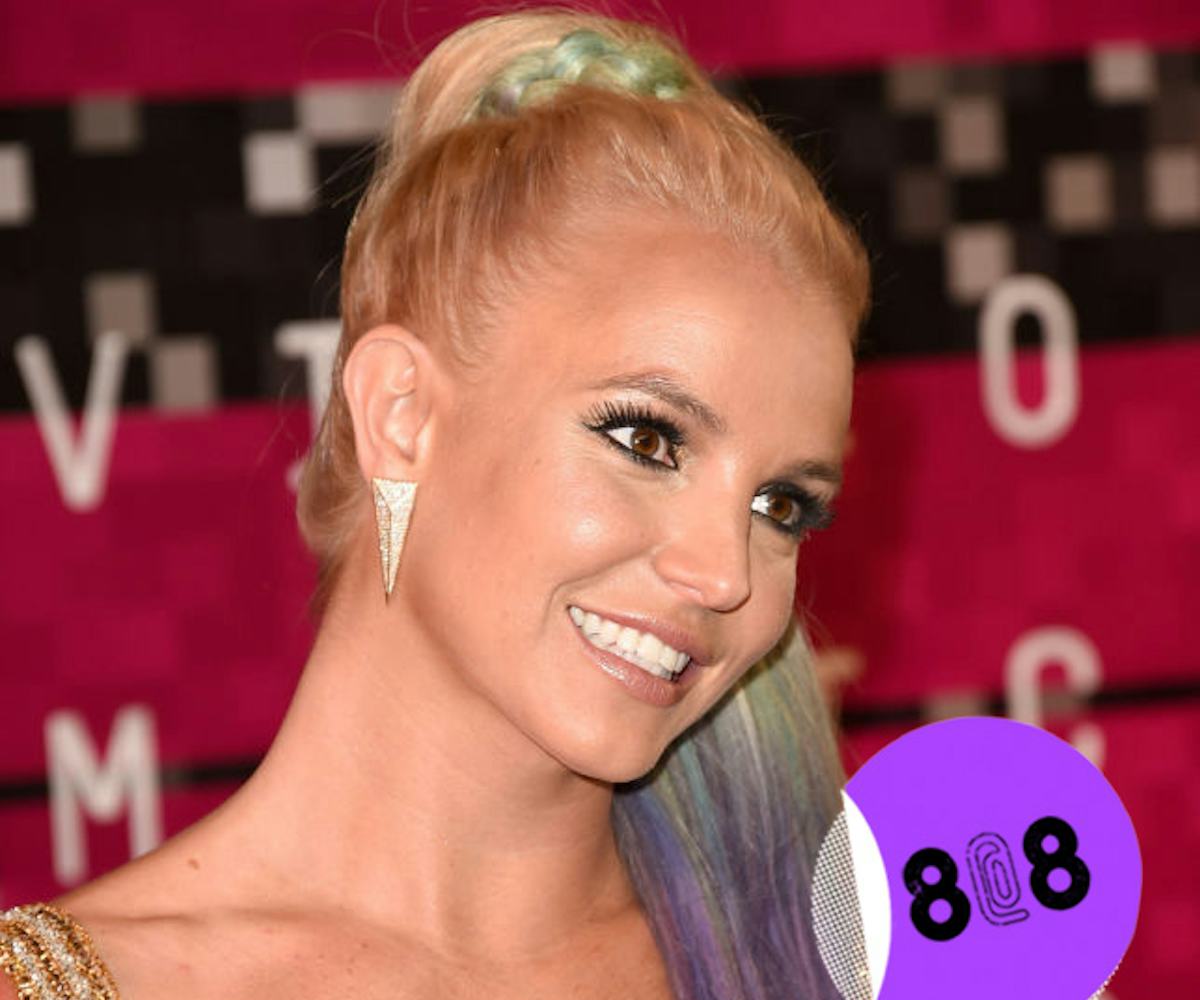 Photo by Jason Merritt/Getty Images
Today is...
National Doughnut Day. Alert Ariana Grande!
News of the Day:
+ Britney Spears confirmed in a tweet that she's been "working hard" on a new album.
+ CoverGirl and Star Wars collaborating on a makeup collection has to be one of the most brilliant franchise unions in the history of the galaxy universe. 
+ Wet shared another slow burner called "Losing All We Know" and it's the B-side to "Weak." The trio's debut album Don't You is expected for release sometime this season via Columbia Records.
+ Check out this iconic portrait of justices Ruth Bader Ginsburg, Sonia Sotomayor, Elena Kagan and Sandra Day O'Connor. Painted by Nelson Shanks, "The Four Justices" is the first portrait to feature the women of the Supreme Court. You can find it at the Smithsonian's National Portrait Gallery.
+ Listen to DIIV's new single, "Bent (Roi's Song)." The song is featured on the band's forthcoming sophomore album, Is the Is Are due out on February 5, 2016 via Captured Tracks. In case you forgot, frontman Zachary Cole Smith has been dating Sky Ferreira for the past two years and she's featured on one of the tracks. Pre-order the album here.
Deal of the Day:
Snag 30% off last season sale items at Levi's with the code FALLSALE! 
Advice of the Day:
"I feel like all I can do is be who I am and say what I believe, and I actually don't think I have the right to tell anyone else what they should believe, but I want to be able to speak up and say that it's okay for me to when I think it's right, and everyone else should be able to do that, as well."- Aya Cash
GIF of the Day: