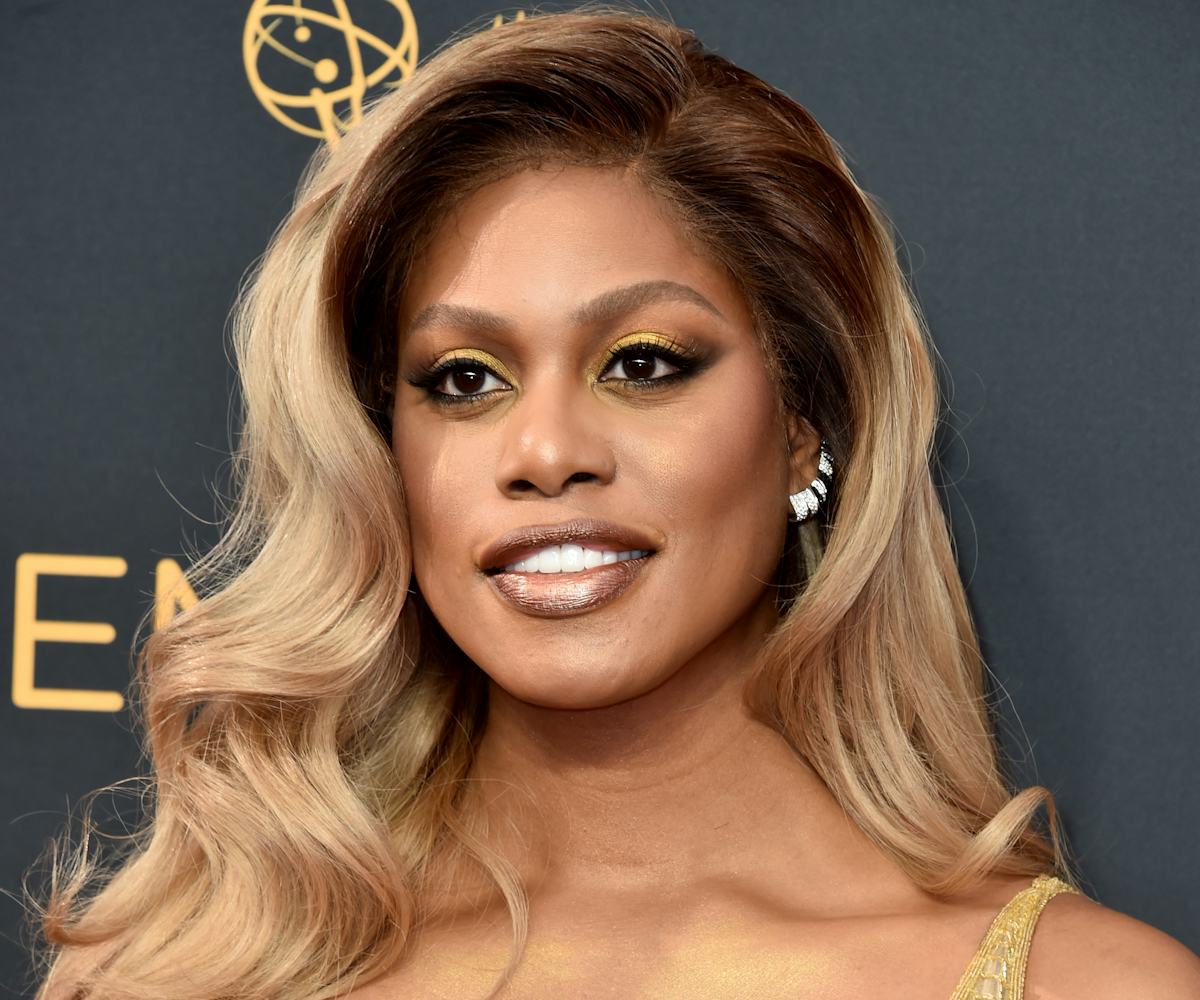 Photo by Alberto E. Rodriguez/Getty Images
8@8: Your Morning Scoop
Listen to Laverne Cox's song from 'Rocky Horror Picture Show'
Today is...
Be Bald and Be Free Day!
News of the Day:
+ With just a week until showtime, FOX has released the first single from the upcoming readaptation of Rocky Horror Picture Show, with Laverne Cox (as Dr. Frank-N-Furter) singing her heart out to "Sweet Transvestite." The single puts to rest any absurd fears that Cox wouldn't do Frank-N-Furter (originally played by Tim Curry) justice. Rocky Horror Picture Show: Let's Do the Time Warp Again airs next Thursday at 8 PM on FOX. We recommend scheduling it on your calendars—it won't be a performance to miss.
+It's been a nail-biting few months since we heard Disney would be producing a live-action version of the classic film Mulan. Nail-biting at the prospect of a non-Chinese (see: white) lineup. Luckily, in the past week, Disney calmed our fears by announcing a global search for Chinese leads and an Asian director. Sadly, the iconic director Ang Lee passed on the project. Nevertheless, we're sure Disney won't disappoint!
+ Levitate, levitate, levitate...with the world's first floating record player. Launching a campaign on Kickstarter, Mag-Lev Audio announced the creation of their groundbreaking music machine earlier this week, with an expected August 2017 arrival. Though a zany idea for sure, the Vinyl Factory ensures the levitating turntable will be much more than a novelty, designed for people who appreciate high-quality sound and innovative design. Don't get too excited, though, the levitation is supported by magnetic technology... we'll report back when the first zero-gravity record player hits markets.
+ Trump supporters proved the impossible and hit a new record low as they *drumroll* called for a repeal of the 19th Amendment. For those who didn't do so great in American history, the 19th amendment, which was enacted less than 100 years ago, gave women the right to vote. The call to #Repealthe19th came after FiveThirtyEight released polls that showed Trump would win the anticipated election if only men voted (big surprise: the poll also found that Clinton would win if solely women were given the vote). In an effort to combat the lunacy of the election, the Hillary Clinton Campaign released a tool that picks a year and compares the goings-on in both Clinton's and Trump's daily lives. For example: in 1995, Clinton was delivering a historic speech about women's rights to the UN while Trump was objectifying women and policing their body sizes at the Miss Universe Contest. Sigh.
+ R&B duo Abhi//Dijon share a little more of their sexy sound in their newly released Montana EP.
Deal of the Day:
"Unconditional Love" is putting their best foot forward tomorrow in a walk to raise money for the Lupus research. In honor of their moves, Team UL has created a super-cute bucket hat that raises awareness and protects people suffering from Lupus from painful sun damage. All proceeds will go toward the Lupus Research Alliance. To get your hands on a hat, donate here or contact John Gaffney.
Advice of the Day:
"If you don't love yourself, how in the hell you gonna love somebody else?" —RuPaul
GIF of the Day: