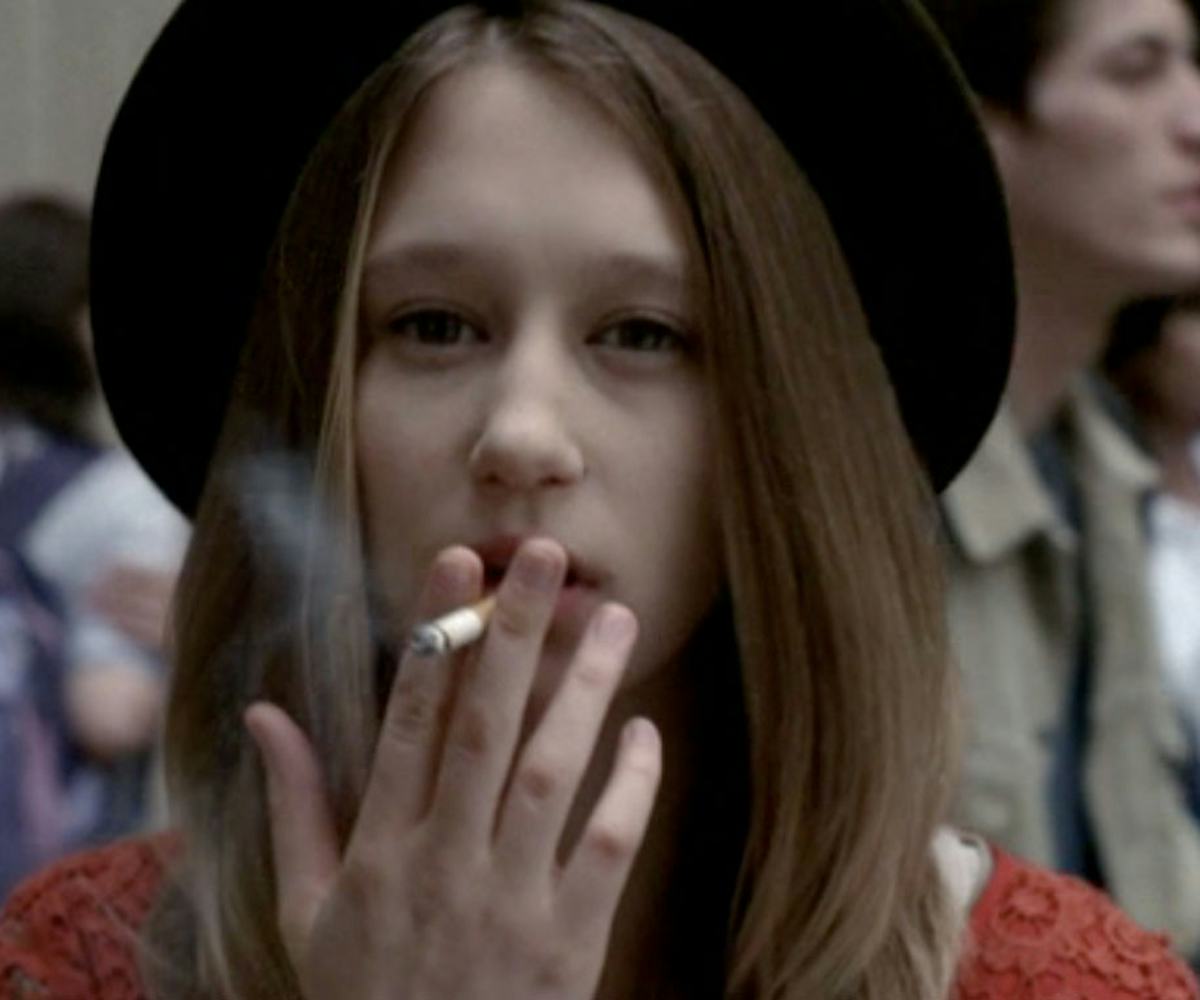 Photo Via FX.
8@8: Your Morning Scoop
Taissa Farmiga is coming back to 'American Horror Story'
Today is...
National LGBT Center Awareness Day!
News of the Day:
+ American Horror Story co-creator Ryan Murphy revealed in an interview with E! Online that that fan favorites Taissa Farmiga and Finn Wittrock will return to the show in the second half of the season. It kicks off tonight, so tune in to see what trouble they get into. 
+ Vogue officially endorsed Hillary Clinton for president, a first for the magazine. Clinton's stance on immigration reform and LGBTQ rights are among the many reasons listed for the publication's backing. "We understand that Clinton has not always been a perfect candidate, yet her fierce intelligence and considerable experience are reflected in policies and positions that are clear, sound, and hopeful," said the editors in their endorsement. 
+ Some of the internet's greatest influencers have teamed up to bring you a spoof of MTV's The Real World. Model Brittany Skye, BOSCO, KieraPlease, and more star in Trill World, and it's going to be good. Check out the trailer below for a glimpse of what's to come.
+ Netflix has released four new posters for Gilmore Girls: A Year in the Life. Lauren Graham and Alexis Bledel are seen playing with leaves and holding sparklers in the season-themed photos. The four-part revival series will premiere on November 25.      
+ Get a behind-the-scenes look at the highly-anticipated return of Twin Peaks. Hear what new and old cast members think about the series' return and what viewers can expect. The series is set to premiere in late 2017 on Showtime.  
+ Pro-Hillary group Humanity for Hillary has released a video of sexual assault survivors condemning Donald Trump. The video also features celebrities, such as Amber Tamblyn and Rose McGowan, telling their own stories. Watch the empowering visual below. 
Deal of the Day:
In celebration of the second anniversary of Essential Haircare, Davines has launched the Beauty Harvest campaign to highlight sustainability and biodiversity. For the contest, each submitted recipe must include a local ingredient from the contestant's state. The winning recipes will be featured in a cookbook, which will be available for free on Davines' website.
Advice of the Day:
"You just need to have a love for what you're doing. It's not about thinking that it's the cool thing; It's about really believing in it." —Anna Wintour
GIF of the Day: