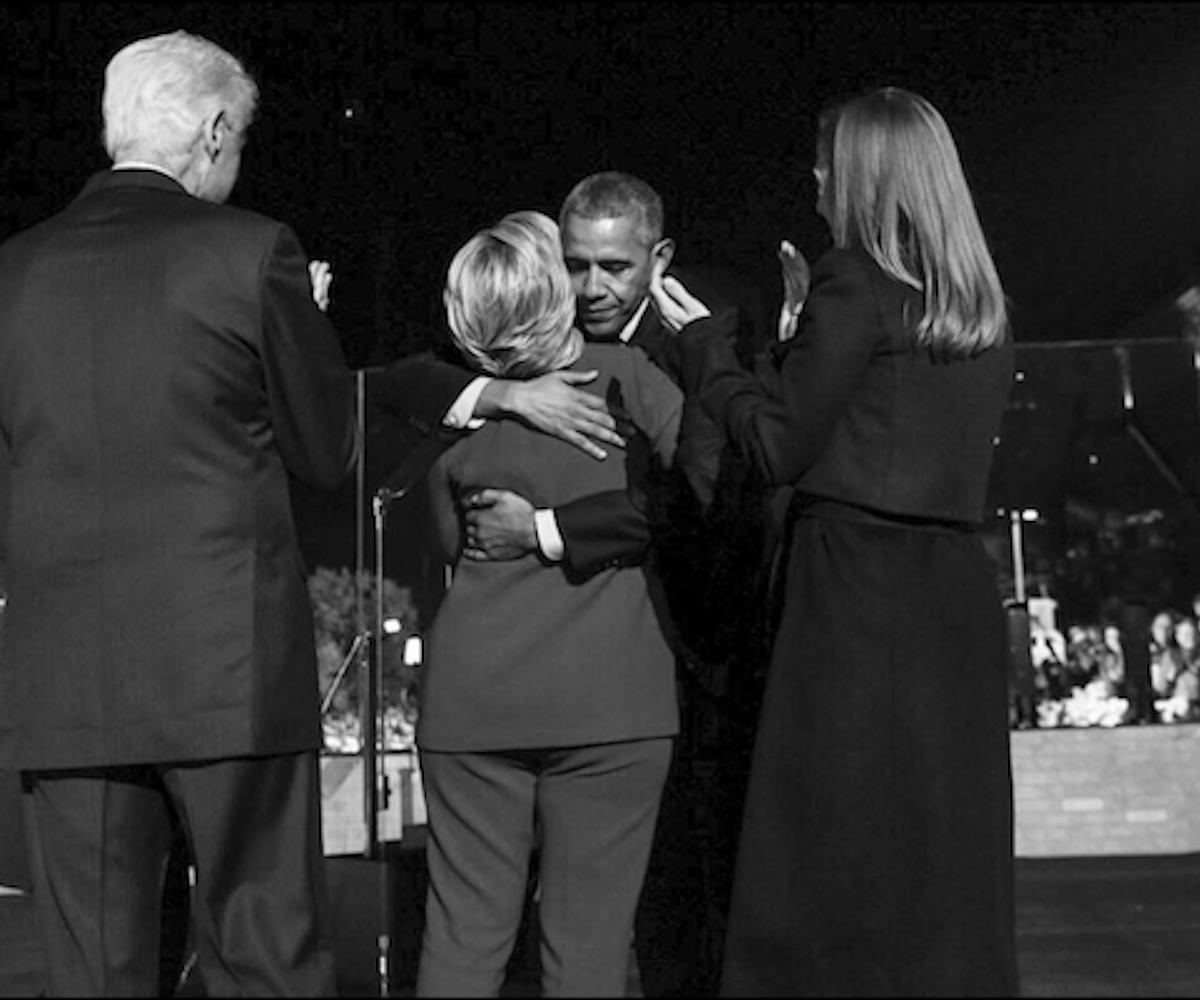 Photo via Instagram @hillaryclinton
8@8: Your Morning Scoop
Hillary just couldn't get out of going to the inauguration.
Today is...
Mole Day!
News of the Day:
+ In an interview with The Graham Norton Show, Hillary Clinton revealed that not even calling every living U.S. president could get her out of going to Donald Trump's inauguration. She explains, "We thought, okay, maybe others aren't going. So we called the Bushes. The elder Bushes were in the hospital, which I think was legitimate. We called the younger Bushes, they said they're going. We called the Carters, they said they're going. So Bill and I looked at each other and said, We gotta go." Girl, we feel for you.
+ Courtney Love warned people over and over again for many years that Harvey Weinstein was a dangerous predator. For that, she was earned a lifetime ban from the Creative Arts Agency. Now, the singer is using her platform to condemn those who have protected Weinstein and stand by victims of sexual assault.
+ We finally know what The Rock was cooking:
. For those of you not in the know, it's a very tall confection made by fusing choux pastry balls together with caramel. So, all that time you were smelling sugar caramelizing and toasty, eggy treat coming out of the oven. You can't Spell "The Rock" without the word HERO.
+ Finally! An AMV BBDO ad for the pad company Bodyform goes #bloodnormal by showing red period blood and not some mysterious blue liquid. This montage to the normalcy of having a period and being a menstruating person feels enormously revolutionary and, frankly, incredibly moving. Even in 2017, menstruation is still something misogynists use to demean women and discredit their thoughts or behaviors. But by showing women go about their lives without shame, and even showing men buy pads for their partners (!), maybe a few more women will feel a little less alone in the world and a few more men will think twice about the harmful stereotypes we attach to normal bodily functions.
+ Did Taylor Swift tap Blake Lively and Ryan Reynold's baby girl for the opening of her new track, "Gorgeous"? That's what fans are speculating. After fans oohed and aahed at the adorable baby voice saying the word "gorgeous" at the beginning of the song and asked who it was, Swift responded by saying "300 people know". That's in reference to the people she invited to her exclusive listening parties in London and Rhode Island. Um, are the rest of us chopped liver?
Deal of the Day:
Although we've been playing cat-and-mouse with fall weather, it's time to get your sweata weatha gear in line before you get a rude awakening come the next unbearably cold morning. To help you on your way, Draper James and ModCloth are having cold-weather sales through Tuesday, October 24. Draper James is offering 25 percent off all outerwear and sweaters (excluding the Fleurette Sleeve Sweater + Tailgate Sweater Cape), just use the code BUNDLEUP at checkout. ModCloth is offering 30 percent all cold-weather wear, including coats, accessories, dresses, tops, and bottoms. No code needed! How easy is that?
Advice of the Day:
"If I seem too passionate, it's because I care. If I come on strong, it's because I feel strongly. And if I push too hard, it's because things aren't moving fast enough." - Leslie Knope
GIF of the Day: