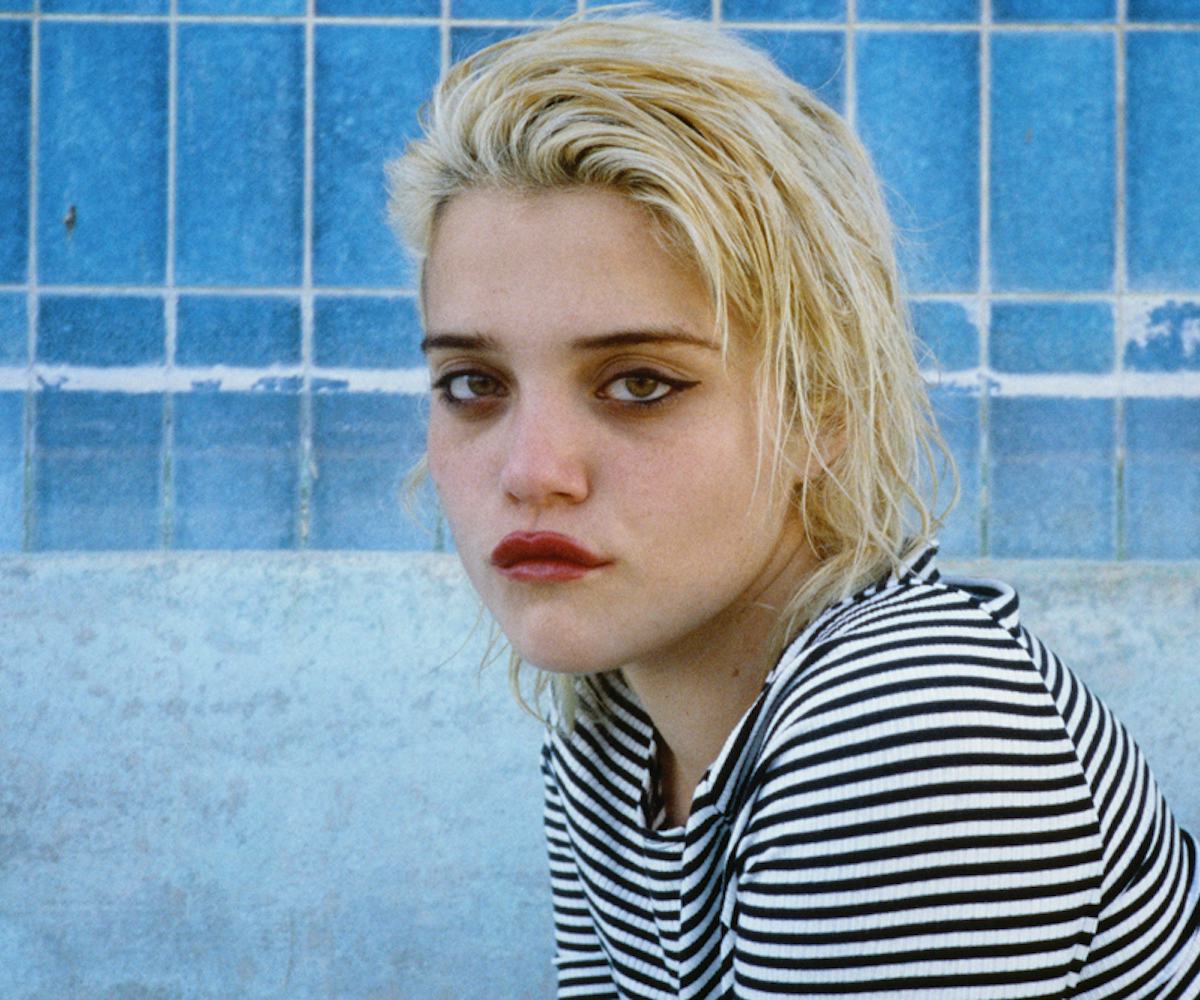 Photo by Grant Singer
8@8: Your Morning Scoop
Sky Ferreira is the next big movie star
Today is...
National Bologna Day! There's an "it's a bunch of bologna" type joke to be made here, but it is just too early.
News of the Day:
+ Sky Ferreira is headed to the silver screen. Deadline reports that the "You're Not The One" singer is set to star in Jonas Åkerlund's new movie, Lords of Chaos. The film is about the Norwegian black metal band Mayhem and all their ritualistic church burnings and more. Rory Culkin has also been cast.
+ Kanye West, like everyone else, really wants Frank Ocean to win a Grammy this year despite Ocean's two albums not being submitted for consideration. Where there's a West, there's a way, though.
+ Twitter prophet and NYLON cover star Jaden Smith is, officially, one of this year's most influential teens. "Smith might be the offspring of two established Hollywood celebrities," Raisa Bruner writes on him making TIME's 30 Most Influential Teens of 2016 list, "but he's building a brand—and a following—by rebelling against mainstream culture." Rock on, Jaden. See who else made the list, here.
+ Start your Monday magically by listening to Joanna Newsom's new song "May Hay," a track intended for 2015's Divers, but that never actually made the cut.
+ Mark your calendars for November 5. Solange will be Saturday Night Live's musical guest that evening where she will perform two songs off of her chart-topping new record, A Seat At The Table.
Deal of the Day:
Wear your girl power on your sleeve with Drop Dead's latest collection, GIRLS, which is available now.
Advice of the Day:
"Nerve. You just have to have nerve." —Lady Gaga
GIF of the Day: