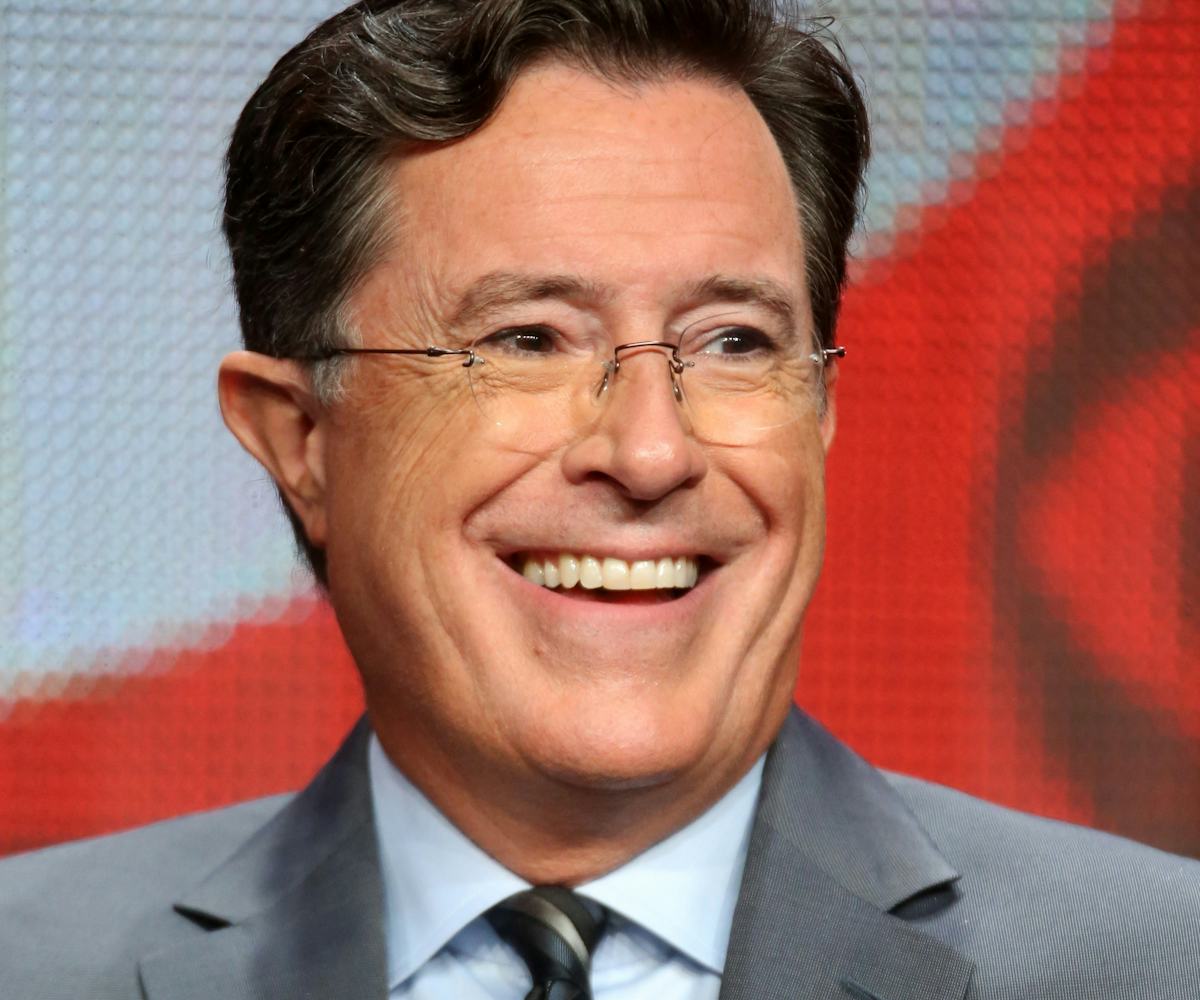 Photo by Frederick M. Brown/Getty Images
8@8: Your Morning Scoop
stephen colbert is working with chance the rapper
Today is...
National Pumpkin Day! Go grab a piece of that pie or spiced latte you've secretly been craving.
News of the Day:
+ After being told to "stop shouting about gun violence" at the Democratic National Committee's Women's Leadership Forum in Washington, D.C. on Friday, Hillary Clinton responded "First of all, I'm not shouting. It's just when women talk, some people think we're shouting." Katy Perry took their friendship to the next level by gifting Clinton with a gold POTUS necklace.
+ A Beastie Boys musical is headed to Broadway! Presented by Simon Maeder and Adam El Hagar, Licensed to Ill follows the story of Mike D, MCA and AdRock as they transition from teenage punk rockers to international rap legends. The production will commence at Camden People's Theater in London.
+ In an interview with Hot 97, Chance The Rapper said that he's currently working on music with Stephen Colbert of all people.
+ Lo Bosworth, Jilly Hendrix and Greta Titelman co-star in a new podcast series called Lady Lovin. Today's episode is all about Halloween and features photographer Daniel Arnold. The podcast is available to download for free on iTunes.
Deal of the Day:
Shop the re-stock of WEDIDITCOLLECTIVE's fall 2015 line before it sells out (again)!
Advice of the Day:
"... sometimes you just want to be able to enjoy the view."- Lana Del Rey
GIF of the Day: