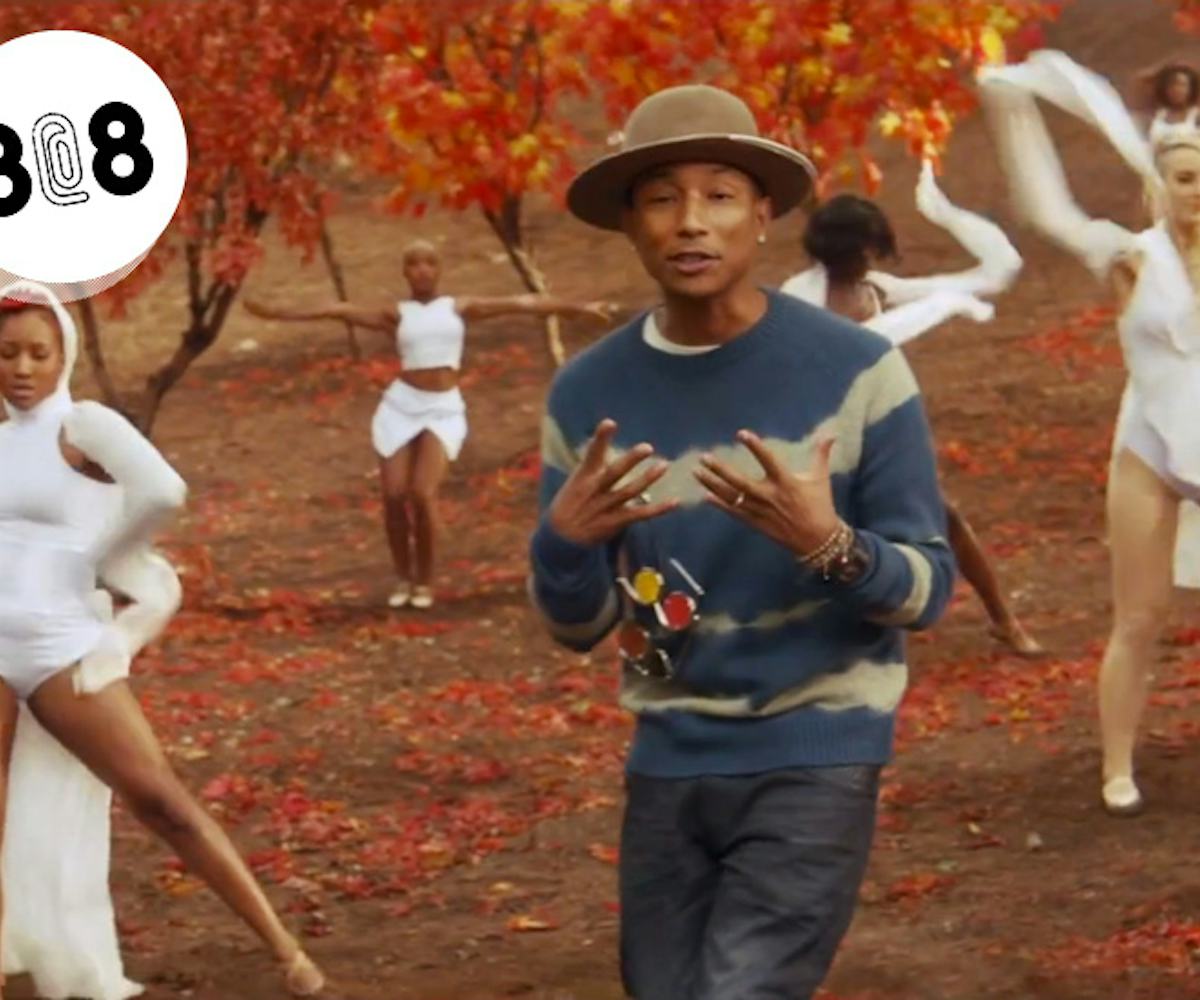 8@8: your morning scoop
edgar wright directed the latest pharrell music video.
Today is...
Touch Tag Day. We hate to break it to you but...you're it!
News of the Day:
+ Finding the right leather jacket is like winning the lottery. It's tough, but once you find one you'll never take it off (seriously, we sleep in ours). Since ALLSAINTS has jacket formula down, it's only fitting they've enlisted New York's raddest new bands including Skaters, Drowners IO Echo, Wet and Haunted Hearts ft. Dee Dee Penny from Dum Dum Girls to show off their latest styles and share the best live shows they've attended, ever for BIKER PORTRAIT SERIES PART II, the latest installment of the brand's photography series. (via the NYLON inbox) 
+ Designers: they use social media dating apps just like us. In a new interview with Paper, Marc Jacobs admits he's been on Grindr a few times...as himself. So, next time you come across a "celebrity", they might just be real. 
+ While we're freaking out (pun intended) that American Horror Story: Freak Show premieres tonight, there's even more to be excited! The franchise is expanding with a new show, American Crime Story, that will focus on some of the biggest true crime cases. First up: The OJ Simpson trial, one of the biggest cases in American history. 
+ Watch Pharrell's new video for his song "Gust of Wind" with Daft Punk. Directed by Edgar Wright (Shaun of the Dead) the singer roams amongst aerialists and dancers on, as to be expected, a windy mountain. 
+ Our favorite punk-poet and fashion icon Patti Smith has revealed she will celebrate the 40th anniversary of her debut album, Horses, with some special shows in New York, Paris, and London. If you aren't in any of those three cities, you're not completely out of luck, though: Smith has also announced she has almost finished the follow up her book Just Kids. 
Deal of the Day:
Get your DIY on! Michaels is having a major, online-only 50% off sale on a TON of items so now's the time to stock up for your next project. 
GIF of the Day
Advice Of The Day:
"Feminism is really scary to people, and a lot of people have the wrong idea about it. I remember in my first year of university, my teacher was like, 'Who in this class would call themselves a feminist?' and people were scared to put their hands up. I, too, hesitated, then I was like, 'What am I doing?' I don't think it's necessary for someone to call herself or himself a feminist… I do think there are so many negative things inserted into the concept when it's really just about equality. It's almost taboo because there's so much confusion. The word still exists because men and women are not equally balanced, but it will only disappear once that happens—which won't be for a while!" -Petra Collins