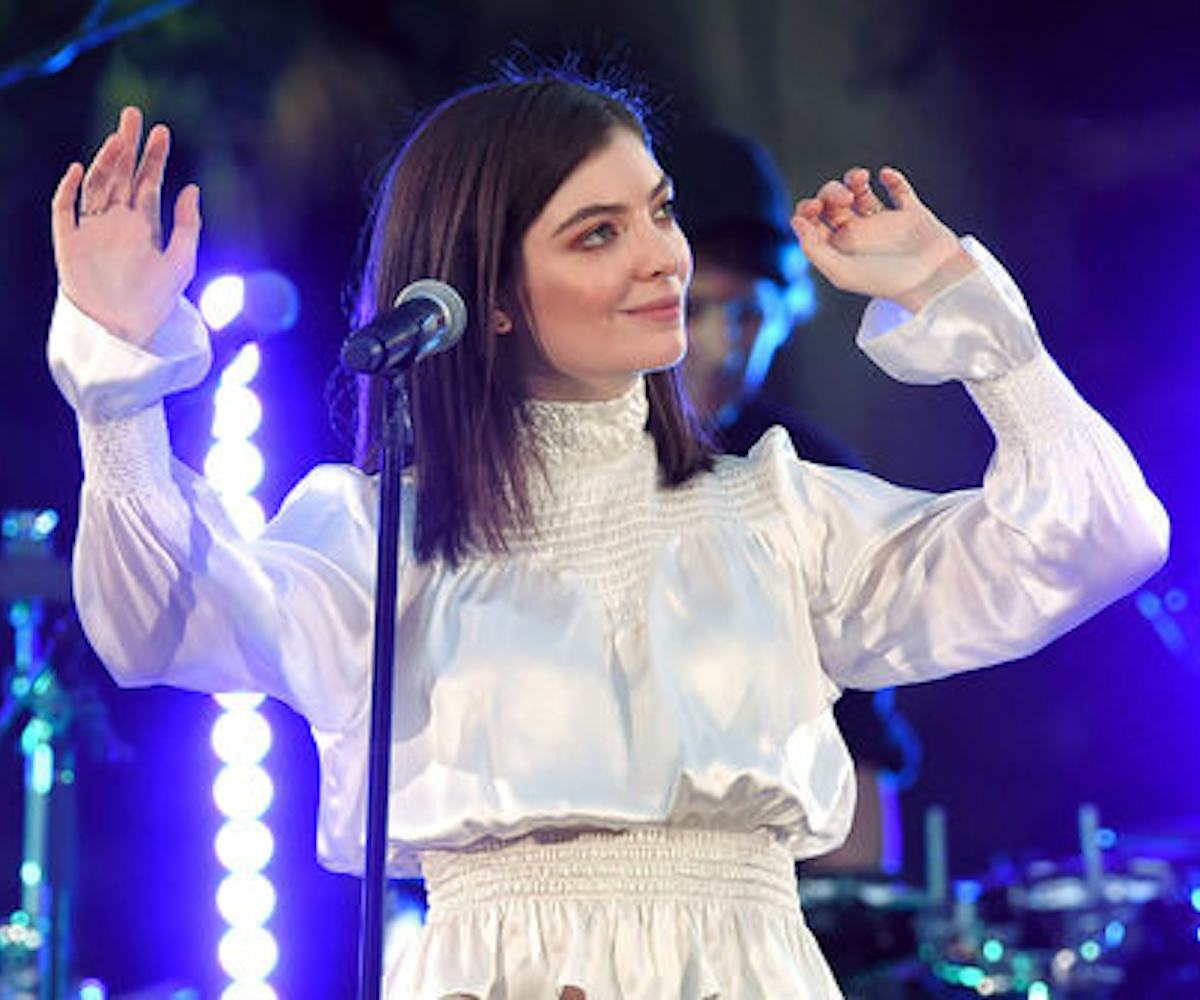 Photo by Kevin Winter via Getty Images
8@8: Your Morning Scoop
Lorde responds to haters who bash her dancing.
Today is...
The 16th anniversary of the September 11 attacks.
News of the Day:
+ Lorde's dancing has always been a subject of controversy (though we really can't understand why). And of course, because some people truly suck, she got hate for her interpretive dancing at MTV's Video Music Awards. But Lorde knows that it's just because haters don't want to see her happy: "It's sort of embarrassing to watch someone experience intense joy. Way more than pain … and I think that's why people find what I do quite disconcerting. People got, like, so angry about me performing at the VMAs. I just danced. I just danced! And I danced with full fucking joy. Some people were like, 'We get it, we love it.' And some people were like, 'This is offensive that I have to watch this.'"
+ Legendary rap group A Tribe Called Quest played their last show ever this past weekend. The group told the crowd at UK's Bestival, "A Tribe Called Quest, we suffered a blow. We lost our boy, Phife Dawg. This is gonna be our last show as A Tribe Called Quest, ever." Watch clips from the performance below:
+ Yesterday was World Suicide Prevention Day, and several celebrities including Logic, Metallica, Halsey, Bleachers, and Passion Pit participated in Entercom's campaign for mental health awareness.
+ Mindy Kaling is having a baby girl! Her Mindy Project coworkers spilled the news—Beth Grant said of the news regarding Kaling's pregnancy, "I cried like a baby, and that it's a girl."
+ The Pasco Sheriff warned in the midst of claims that people would be shooting at Hurricane Irma, "DO NOT shoot weapons."
Deal of the Day:
Grab a new pair of sleek sunglasses from Sunday Somewhere before the warm weather really leaves us. Get 20 percent off with code 6THBIRTHDAY.
Advice of the Day:
"It's no secret we've lived in a patriarchal society and there is a trend now for strong female characters and I really hope that develops. If any of the parts that I play are considered feminist, then I am delighted and I hope that breeds more of those roles—more women we see in a three-dimensional way; we see their vulnerabilities, their strengths, their cracks, their shortcomings, their power, their softness—and their drive and intellect. I hope we see more of what it is to be a human as a woman." - Gwendoline Christie
GIF of the Day: