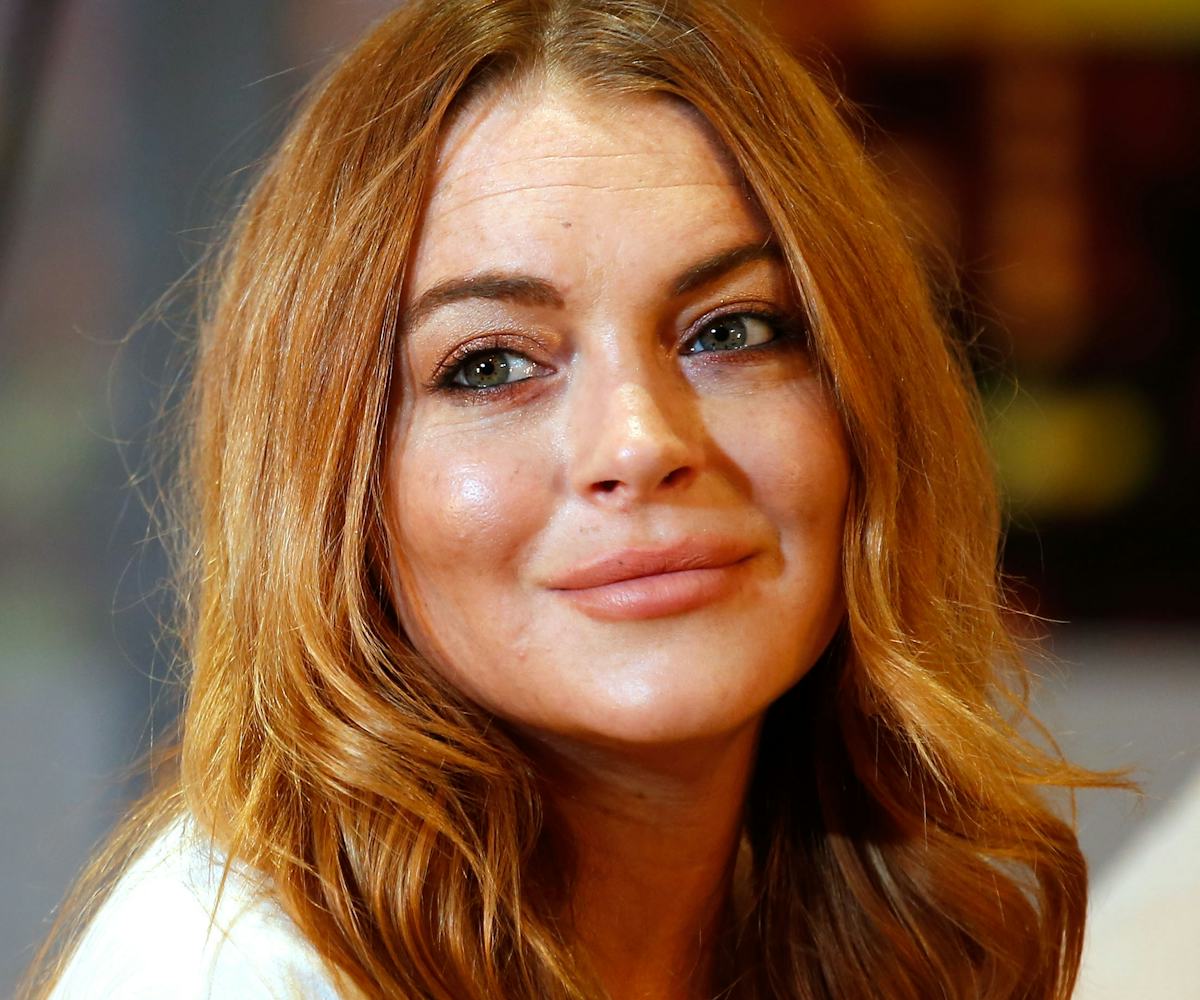 Photo by Tim P. Whitby / Getty Images
8@8: Your Morning Scoop
Lindsay Lohan wants to save the world
Today is...
National Coffee Day!
News of the Day:
+ Teenage drama queen Lindsay Lohan is following in the footsteps of actresses Mia Farrow and Angelina Jolie by using her fame as a launching pad for her own social activism. The actress recently traveled to Turkey to visit displaced Syrian refugees in a hospital near Istanbul. While there, she listened as the Hussein family told their story of escaping Aleppo, a city destroyed by ISIS. Maybe we should all be a little more like LiLo this year?
+ Pepe the frog—one of the internet's most precious memes—was officially declared a hate symbol by the Anti-Defamation League earlier this week. He now sits on a list with other hate symbols such as the Confederate flag and the swastika. You have the alt-right to thank for this degradation, as the movement co-opted our fave frog and began using it as an anti-semitic figure. RIP Pepe, at least we have some other frogs to post in his place.
+ The Obama family extended an invitation to Chance The Rapper to co-headline the 94th annual White House Christmas Tree Lighting. Other performers for this year include American Idol Kelly Clarkson and Yolanda Williams. We can't wait to see the first family bundled up bopping to Chance rapping lyrics like, "I just might make me some earl tea / I was baptized like real early /I might give satan a swirlie."
+ DJ Khaled is known for many things. Soon, he'll be able to add published philosopher to his resume. The producer has officially inked a publishing deal with Crown Publishing Group that'll translate his #MajorKey wisdom into book form. The Keys will teach readers all the steps to success. This soon-to-be legendary text hits stores November 22. 
+ Watch the enticing music video for Gallant's single "Skipping Stones" featuring Jhené Aiko.
Deal of the Day:
Trying to satisfy your inner art nerd? Hit up the Skillosophy art exhibition and showcase on October 1 in Brooklyn, New York. This quarterly event is free and grants you access to everything from live music and art exhibitions to live murals. RSVP for the event here.
Advice of the Day:
"It's important to learn to say no." —Britney Spears
GIF of the Day: