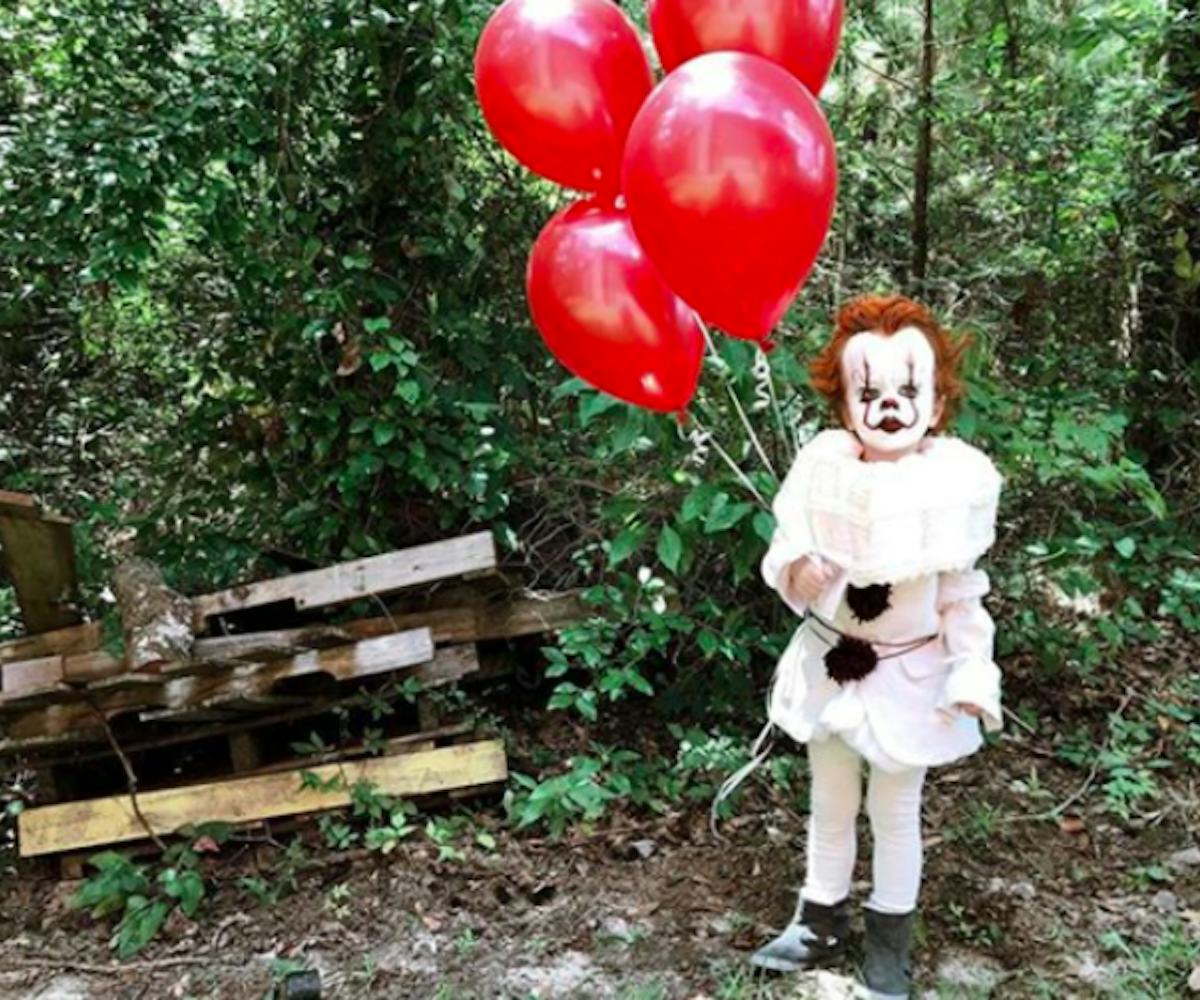 Image via Instagram/@eag2n
8@8: Your Morning Scoop
You can't un-see this toddler version of 'It'
Today is...
Labor Day! But more importantly, it's Beyoncé's birthday.
News of the Day:
+ Everyone is terrified of this toddler version of It. A Mississippi high schooler dressed his 3-year-old brother up as Pennywise, Stephen King's homicidal clown, and it will give you nightmares for weeks. 
+ M&Ms made two of its characters queer in a tweet over the weekend. The green M&M and the brown M&M are apparently more than just friends now. "It's rare Ms. Brown and I get to spend time together without some colorful characters barging in. – Ms. Green," the candy company wrote. People are wondering if they're in a polyamorous relationship with Mr. Blue. 
+ Lady Gaga became the first woman to star in a Tudor Watch campaign. In the new ads, she wears a black pleather outfit with gigantic shoulder pads and spiky pigtails. 
+ This Barack Obama x Taylor Swift mash-up is haunting. Listen to Obama "sing" Swift's single "Look What You Made Me Do." The clip is compiled from speeches Obama gave as president. 
+ Matt Damon told The Hollywood Reporter that our president apparently forced directors to write him into films if they wanted to shoot in one of his properties. "You have to waste an hour of your day with a bullshit shot," the actor said. This would explain Trump's random cameo in Home Alone 2. 
Deal of the Day:
Labor Day sales galore! Alala is offering 50 percent off select items, Urban Outfitters is taking 30 percent off, and Oak + Fort is offering 70 percent off sale items, plus so much more. Beauty brands like Scentbird and Urban Decay are also having sales this holiday weekend. 
Advice of the Day: 
"Your time is limited, so don't waste it living someone else's life." — Steve Jobs
Gif of the Day: