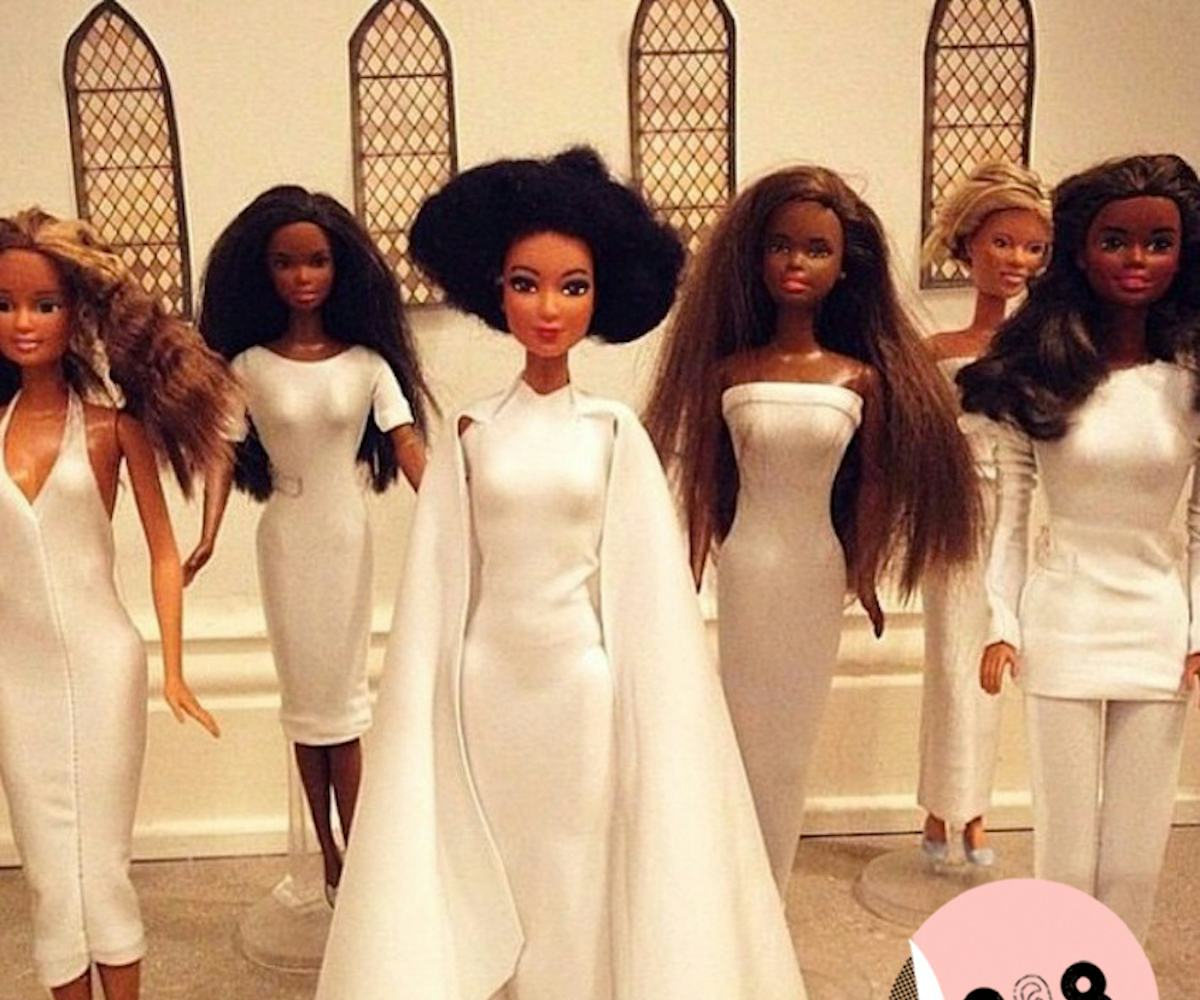 photo via @saintrecords on instagram
8@8: your morning scoop
solange's wedding now comes in doll form, the end.
Today is...
Nicki Minaj's birthday. We're celebrating by re-watching her Saturday Night Live episode.
News of the day:
+ See photos of Kim Kardashian celebrating her Paper cover down at Art Basel with all the other awesome party people!
+ Ever wish you could get step-by-step subway directions from your favorite maps app (Apple Maps)? Duh! Well, it might actually be happening.
+ The only cookbook you'll ever need in life is probably the one by Chris Taylor of Grizzly Bear, and it's coming this April.
+ If you're a total Godzilla nerd, there's good news: The home country of the original movies is finally making a new Godzillaˆfilm, 12 years after its Godzilla: Final Wars release.
+ Pretending to be a seriously cool musician, a total style icon, and a professional model was a lot easier when you could do it all vicariously through your favorite doll. The good news? There's an entire doll-form recreation of Solange's wedding which is still awesome, whether or not you're a grown-up.
+ Billboard has announced the winners of their Women in Music Awards 2014. Unsurprisingly, you'll find artists like Taylor Swift, Charli XCX, and Hayley Williams on the list.
Deal of the Day:
Still haven't started your holiday shopping? Good thing Urban Outfitters has added over 750 new markdowns to their selection of awesome gift items!
Advice of the Day:
"I might even lose my virginity to him. I don't know when it will happen. You know, maybe in five minutes, or tonight, or six months from now, or maybe on the night of our wedding. But the really amazing thing is, it is nobody's goddamn business." - Olive Penderghast, Easy A
GIF of the Day: