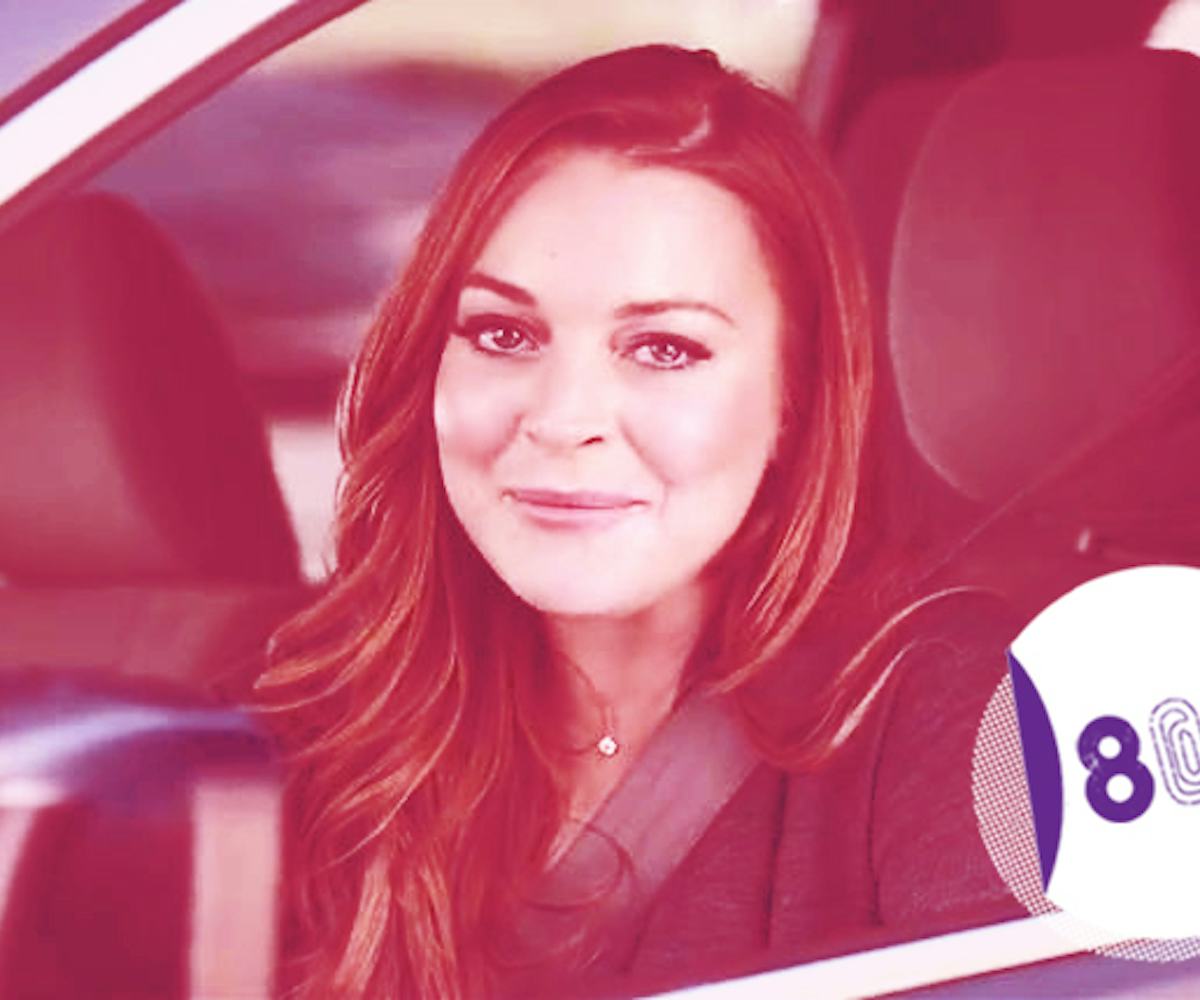 8@8: your morning scoop
lindsay lohan's superbowl ad, teased.
Today is...National Corn Chip Day. And yes, Doritos count.
News of the Day:+ Take a sneak peak at a teaser for Lindsay Lohan's self-deprecating Superbowl ad. Would you get in that car?
+ A Boston bartender shoveled the city's sacred marathon finish line yesterday, bringing tears to our eyes with a single photo.
+Steven Meisel sat down with Tim Blanks to discuss his iconic career and the opening of his new exhibition 'Roleplay' at Phillips for WSJ Magazine. Apparently, when Meisel takes a selfie, it's called a "self portrait."
+ Blink 182 frontman Tom DeLonge took to his Facebook to write a letter to his fans updating them on the status of his role in the band and continuing a bizarre public feud between its three members. DeLonge ended his message with, "Never planned on quitting, just find it hard as hell to commit."
+ After months of awkward speculation, Bruce Jenner has decided to reveal the truth behind is physical transformation (or 'journey,' as Kim calls it) in an unscripted reality series for E!. 
Deal of the Day:Glossier is offering a discount on orders $25 and over if you sign up to their email list! #skinisin
Advice of the Day:"As a teenager, I didn't understand that saying you're a feminist is just saying that you hope women and men will have equal rights and equal opportunities. What it seemed to me, the way it was phrased in culture, society, was that you hate men. And now, I think a lot of girls have had a feminist awakening because they understand what the word means. For so long it's been made to seem like something where you'd picket against the opposite sex, whereas it's not about that at all." - Taylor Swift
GIF of the Day: