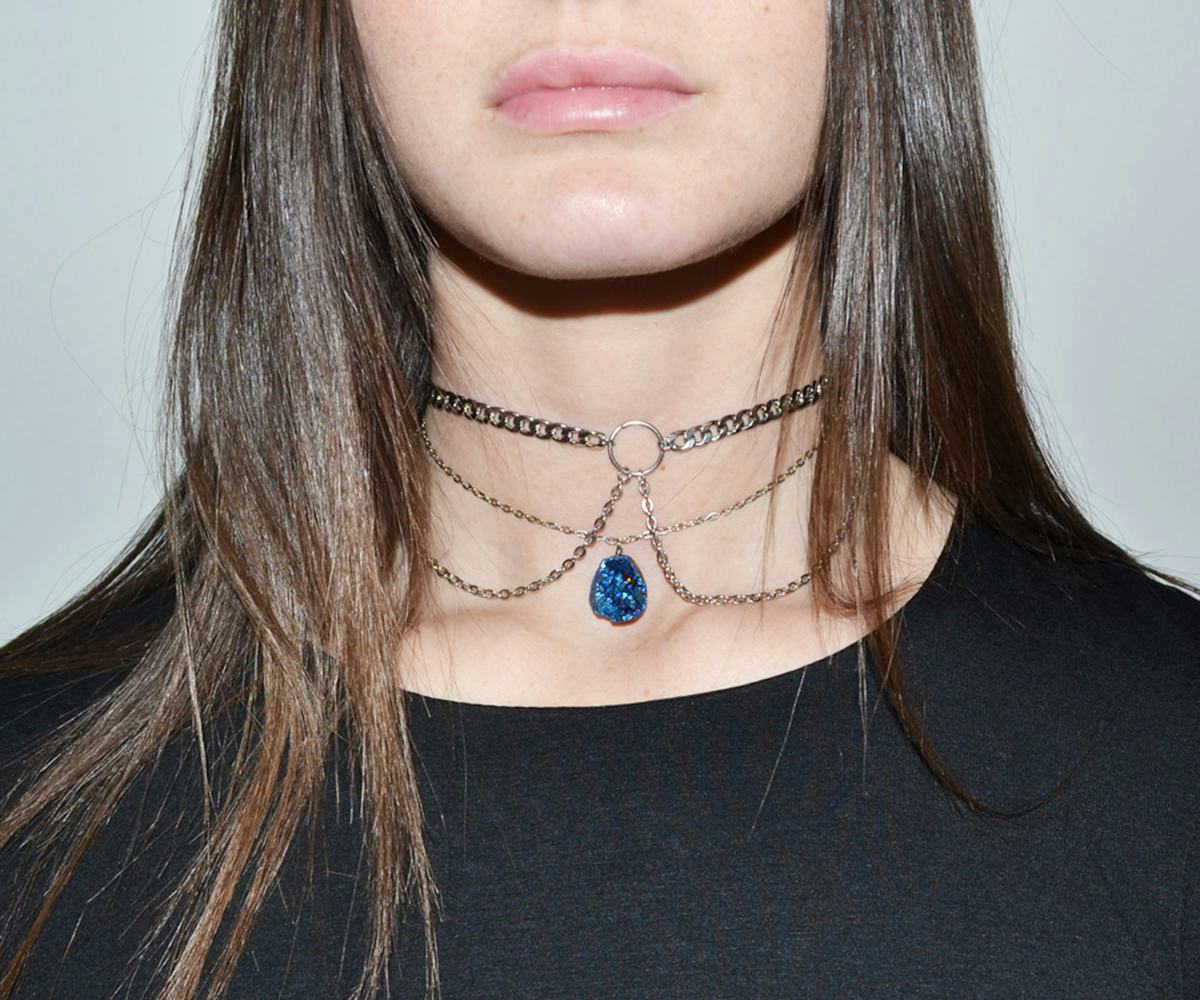 editor's pick: chokers are back
the must-have necklace you haven't worn since 1991.
There are two things I promised myself that I would never wear again once the '90s were over: scrunchies and chokers. I still can not get on board with the over-sized cloth hairties in patterns that match my blazer. However, like most awesome fashion trends that have come back recently (backwards snapbacks, jelly shoes, tropical shirts, high-waisted everything)--I can't help but fall back in love with the one piece of jewelry I really thought I'd never love again.
When it comes to the '90s choker, there are several versions that we all know and love. First, there's the velvet ribbon with a pendant hooked on, secondly, there's the plastic tattoo choker necklace. Then, you've got your daisy chain (tough competition with the flower crown) and, of course, your multi-layered metal chains with dangly gem. Now, if you ask me, gems never go out of style--but that's not why this particular version of the old-school classic just so happens to be my fave. The best part about these is that they can make even a plain T-shirt feel fancy, they can make you feel like Rose in Titanic, and in the case of this one by Stinnys, they give you just the right amount of '90s goth you need to look more like Mia Wallace and less like Marilyn Manson.
The good news? The ultimate chain-slash-gem choker combo is available right now in the NYLON Shop. Go get yours here!