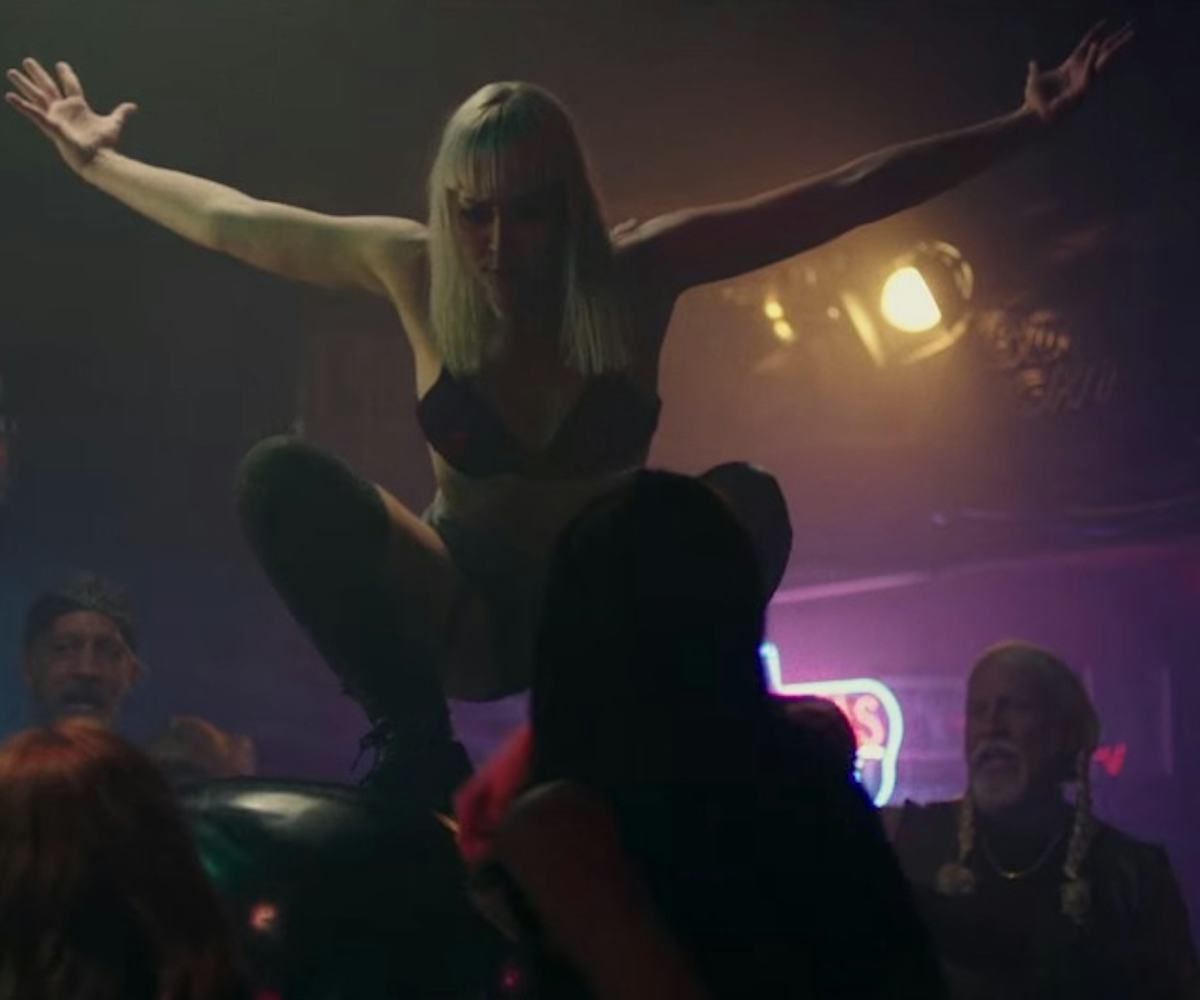 Image courtesy of Fool's Gold
A-Trak Soundtracks A Gorgeous Mechanical Bull Riding Session In "We All Fall Down"
You wouldn't normally think to set a video for a soul-infused banger inside a dingy roadhouse dotted with old-timer cowboys and past-their-prime bikers, but for A-Trak's "
," that's where the badass-babes-riding-mechanical-bulls-in-slow-motion comes in. "I've always said you should be able to summarize a video in one sentence," says the producer, DJ, and Fool's Gold exec, about the video for his latest single. "So when Nicolas Randall sent his treatment about girls on a mechanical bull who ALL FALL DOWN (wink wink), I knew that was the one."
Naturally, A-Trak is behind the decks, and when he puts on the soaring track which features vocals from Jamie Lidell, girl after girl take the bull for a spin as they're cheered on by the adoring crowd. Naturally, they all fall down. Well, almost all of them. "I wanted to make sure the women in the video were in control, though, not objectified," says A-Trak, who heads out on tour this Sunday. "Our director of photography, Starr Whitesides, is a legend, and he made sure everything looked proper, like an updated 
Roadhouse
or 
Urban Cowboy
. We had a lot of fun with the casting, from Adam Bartley to Margaux Brooke! I almost wore cowboy boots. Almost."
Watch the clip above.