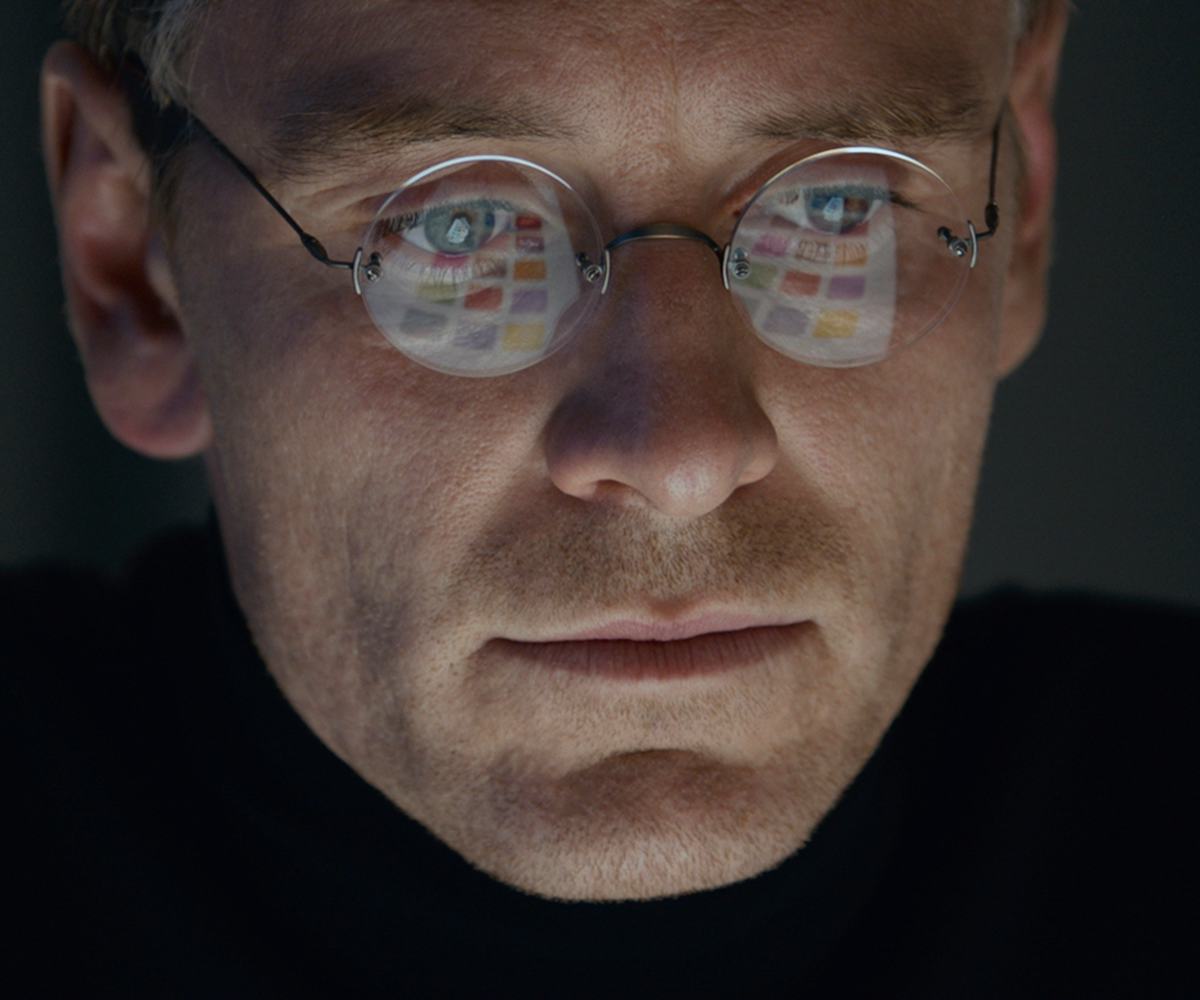 Photo courtesy of Universal Studios
Aaron Sorkin Just Threw Major Shade At Apple CEO Tim Cook
"you've got a lot of nerve."
Siri, we have a problem. When Apple CEO Tim Cook made an appearance on Stephen Colbert's The Late Show last week, he voiced his disdain for the upcoming biopic about his former boss, calling the filmmakers "opportunistic." Now one of those filmmakers is firing back.
In an interview with The Hollywood Reporter, Steve Jobs scribe Aaron Sorkin took major umbrage with Cook's comments, and in usual Sorkin fashion, held nothing back. "Nobody did this movie to get rich," he said. "Secondly, Tim Cook should really see the movie before he decides what it is."
Never one to leave a stone unturned, Sorkin then aimed his crosshairs at Apple's questionnable manufacturing practices. "If you've got a factory full of children in China assembling phones for 17 cents an hour you've got a lot of nerve calling someone else opportunistic."
Based on that line of rhetoric, it looks like Sorkin won't be copping his iPhone 6s today like the rest of us. Steve Jobs hits theaters on October 9.