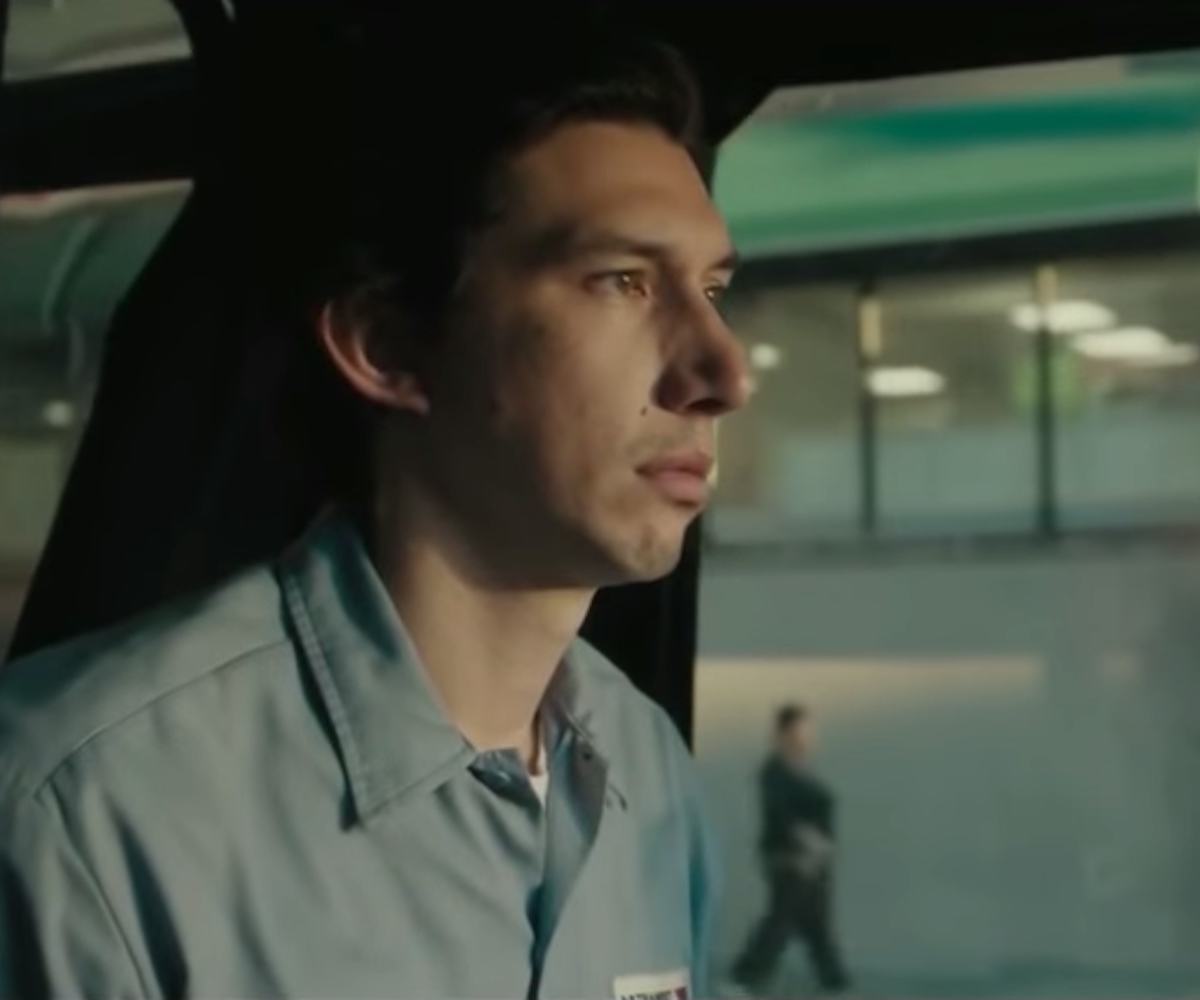 Adam Driver Plays A Sensitive Bus Driver In Trailer For 'Paterson'
His character's name is Paterson and he lives in Paterson
Adam Driver dares you to pigeonhole him into his complicated role as Adam on Girls. Since his breakout gig on the show, he's starred in Star Wars: The Force Awakens and indie films like Frances Ha, Inside Llewyn Davis, and What If. He's managing to distance himself even more from the 20-something we all love to hate in the trailer for his upcoming movie, Paterson.
Written and directed by Jim Jarmusch, Driver plays a bus driver with a penchant for poetry. His character, Paterson, lives a quiet, uneventful, but satisfying life in Paterson, New Jersey. He lives there with his girlfriend, played by Golshifteh Farahani, an aspiring singer who encourages him to explore his creative talents and forces him to question his oft-mundane lifestyle. 
Will the tiny town and waterhole be enough to sustain them both? Will Paterson's secret notebooks full of poems find its way into the right hands? Will he finally recognize his worth, or is his life as a bus driver poetry enough? We'll have to wait until December 28 to find out. For now, you can watch the trailer, which debuted on Yahoo! Movies, below.