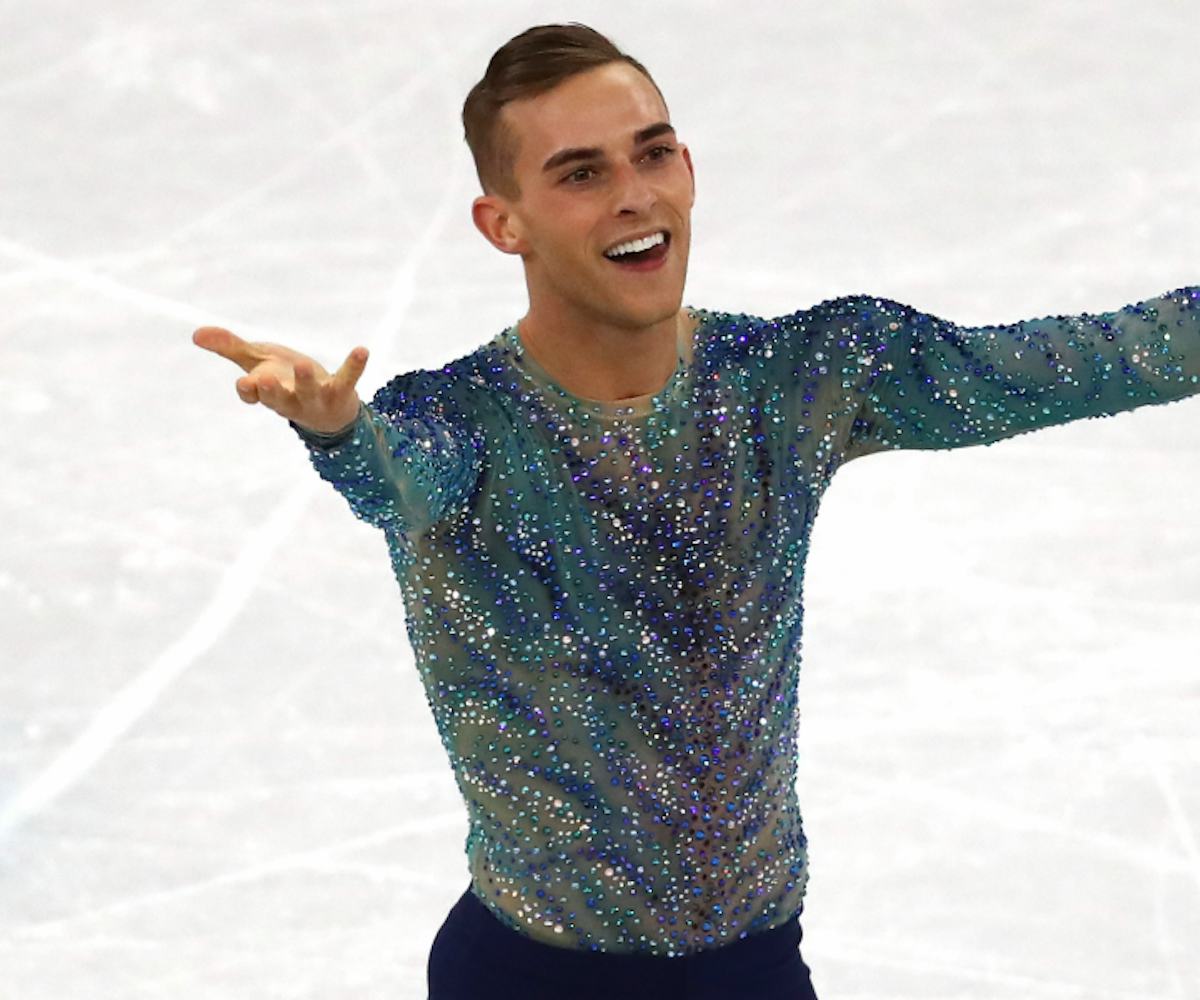 Photo by Dean Mouhtaropoulos via Getty Images
Adam Rippon Will Be A Correspondent For Remainder Of 2018 Winter Olympics
The Olympics just got even more enjoyable
The Winter Olympics in Pyeonchang are exciting for a multitude of reasons: The triple axels! The awesome female snowboarders who get hangry, just like us! The Jamaican bobsled incident!
But perhaps most importantly, it introduced us to 28-year-old, openly gay figure skater and certified angel, Adam Rippon. Ever since he skated out onto the rink and perfectly executed a heart-wrenchingly beautiful performance while attributing his success to witchcraft, everyone collectively demanded: Give us more Adam Rippon!
NBC must have heard our cries because our Adam Rippon dreams are coming true—the network has hired Rippon to be a correspondent for the remainder of the 2018 Winter Olympics in Pyeonchang, as his event is now over. NBC spokesperson Greg Hughes confirmed the news, and shared that Rippon will "work for the network on a variety of platforms, including television, digital and social media."
Rippon has been a key figure in this year's Olympics, not just for his incredible talent and work ethic, but also for representing the LGBTQ community on the Olympics stage, as well as in a country where the history of LGBTQ rights is not the most positive. He also openly criticized Vice President Mike Pence and is one of the athletes who refused a visit to the White House to meet with President Trump after the Olympics.
We have about a week left of the Winter Olympics before they come to a close, so be sure to soak up all the Adam Rippon (and Leslie Jones!) possible.