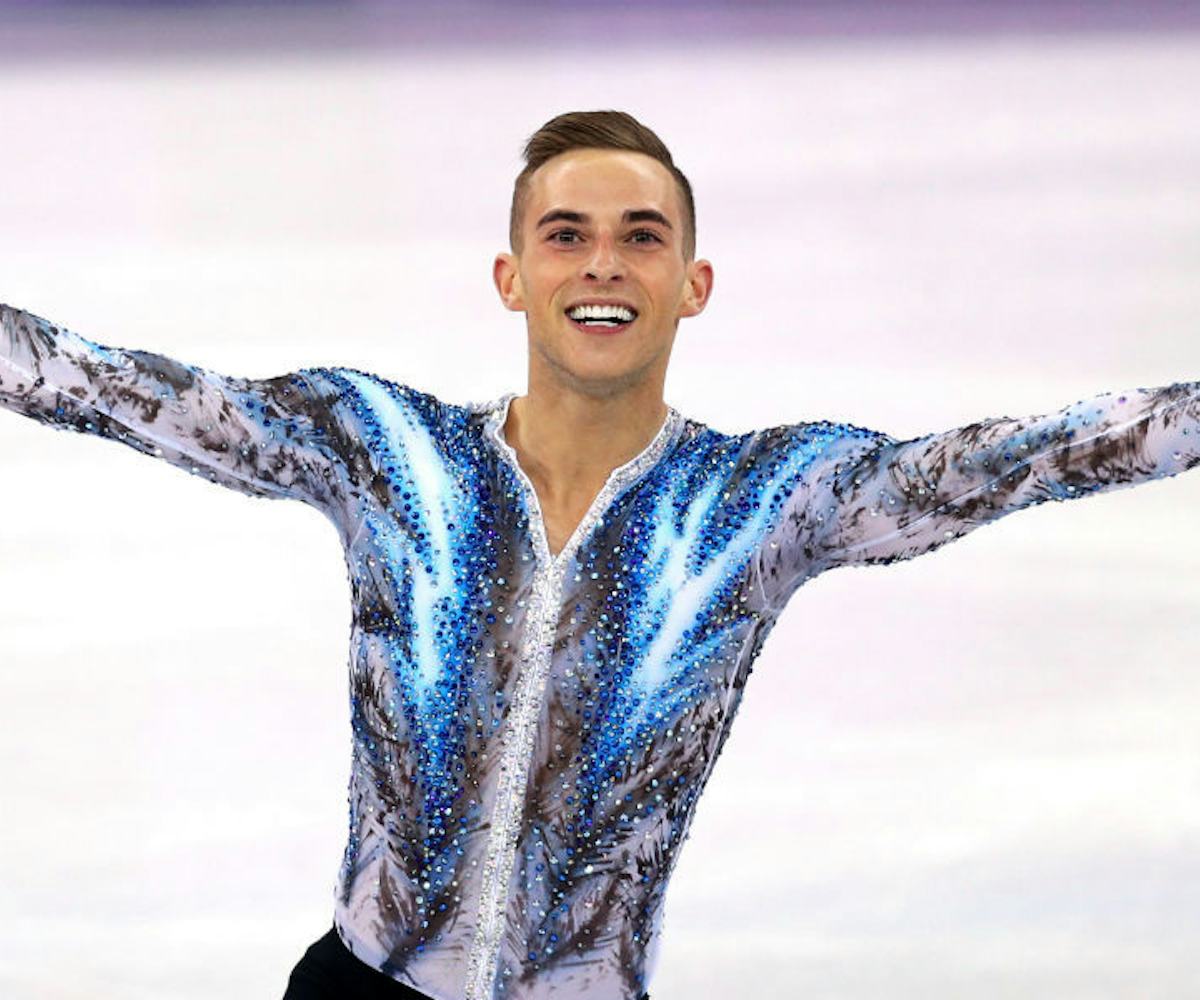 Photo by Maddie Meyer/Getty Images.
Adam Rippon Says Witchcraft Is To Thank For His Olympic Success
A man after our own black heart
Have you been watching the Winter Olympics? Well, maybe not all of the Winter Olympics—that's a lot of sports to take in!—but, at the very least, you're paying attention to what's happening in figure skating, right? Then you're probably familiar with one Adam Rippon. 
He's become a source of joy for viewers, not only because he's the first openly gay U.S. athlete to compete at the Winter Olympics but, also, because he refused to meet with Mike Pence, and because he's…hilarious. The 28-year-old glamazon bitch has already secured a bronze medal for his team and a gold medal in one-liners. Rippon's success can be credited to his hard work, innumerable hours on the ice, and, according to him, magick. 
Following his men's short program performance, a reporter asked Rippon to explain how he'd been skating so well these past few days. He quickly fired back: "I can't explain witchcraft." 
To top it off, earlier in the program, NBC flashed the skater's short bio on the television screen, which includes three facts about Rippon: (1) He's the eldest of six children, (2) he broke his foot in January 2017 and didn't compete for 11 months, and (3) he's like a witch and you can't kill him. 
Well, he's got us under his spell, that's for sure.