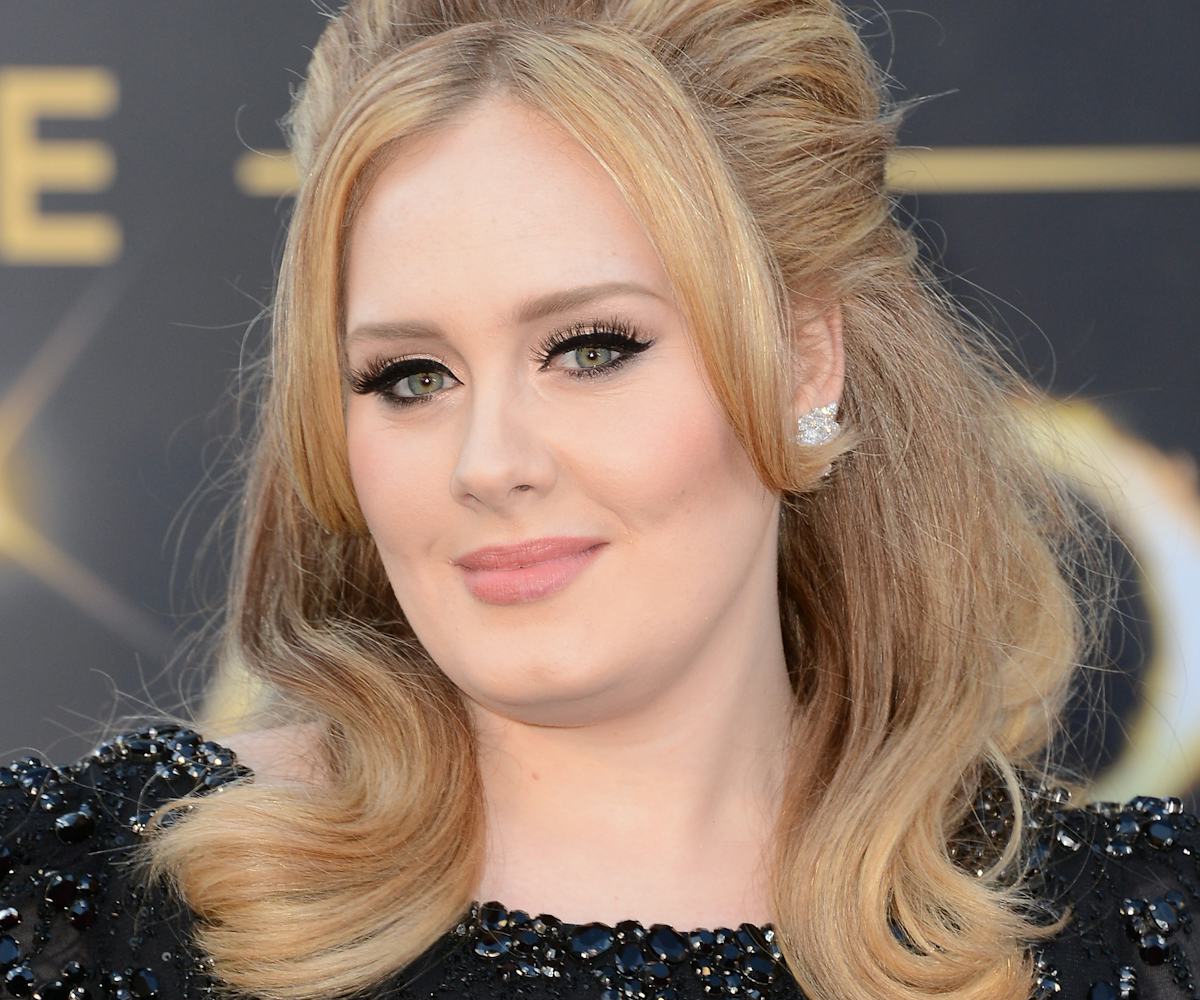 Photo by Jason Merritt/Getty images
Adele Gets Real About Her Body-Image Issues
"I Don't Let Them Rule My Life"
As the promotional blitz for Friday's release of her third album, 25, rolls along, Adele continues to live up to her reputation as one of the most candid, outspoken pop stars in the world. Her latest truth bomb was dropped during a SiriusXM Town Hall conversation with The Spectrum's Jenny Eliscu. 
Adele has never shied away from talking about her weight issues, so when a fan wondered how she feels about her body, Adele was quick to open up. "I do have body-image problems, for sure, but I don't let them rule my life at all," she admitted. "And there's bigger issues going on in the world than how I feel about myself and stuff like that."
Answering questions about her body, which doesn't fit the mold of most of today's pop stars, is nothing new for the singer. In 2012, Adele told Anderson Cooper that she felt secure with how she looked. "I've never seen magazine covers or music videos and been like, 'I need to look like that to be a success,'" she said at the time. "I don't want to be some skinny mini with my tits out. I really don't want to do it and I don't want people confusing what it is that I'm about."
It's precisely that outlook that makes Adele stand out in a music landscape that often values looks over talent. "There's only one of you, so why would you want to look like anyone else?" Adele later asked. "Why would you want to have the same hairstyle as everyone else and have the same opinions as everybody else?"
Listen to the full conversation here.