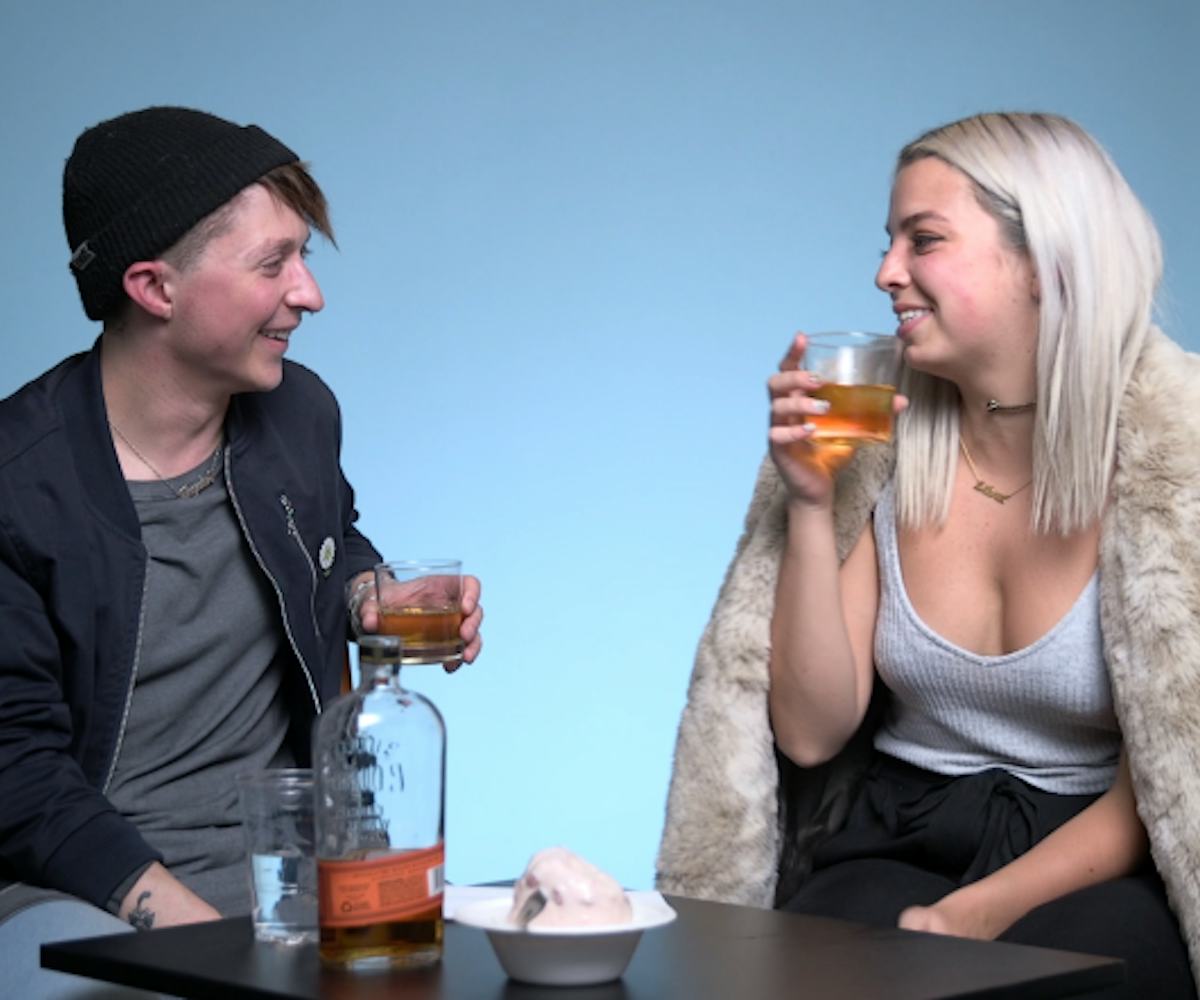 Drinking To Adele Is The New Crying To Adele
What happens when you get two of your youngest editors to sit down and talk about one of the most highly anticipated albums of the year? Well, for one, they're going to drink—a lot. They'll also lose their jackets, turn a deep shade of red, and bring shame on their families while giving a brutally honest, inhibitions-free assessment, this time of Adele's 25 and all of its emotional complexities. Watch the first episode of Drunk Reviews unfold above, and do Hayden and Yasmeen a favor: Listen to the album and play along with the rules below, so we can all laugh together.
Waterfall every time Adele holds a note longer than three seconds.
Sip each time Adele says the word "you."
Pour one out for a lost love or Diplo when you feel so inclined.
Take a shot every time she mentions the impossible (i.e. setting fire to the rain).
Sip at each Britian reference.
Drink if your partner begins to lip sync the chorus.
Sip each time Adele alludes to apologizing.
Drink each time you feel sad.
Drink every time Adele sings something you want to tell your ex.
**It should be noted that we held off listening to the album until shooting. With that said, all reactions are based off a first listen. Having had a chance to sit with the album, sober, we can say that it is a solid album—one filled with genuine bops—and does not disappoint.