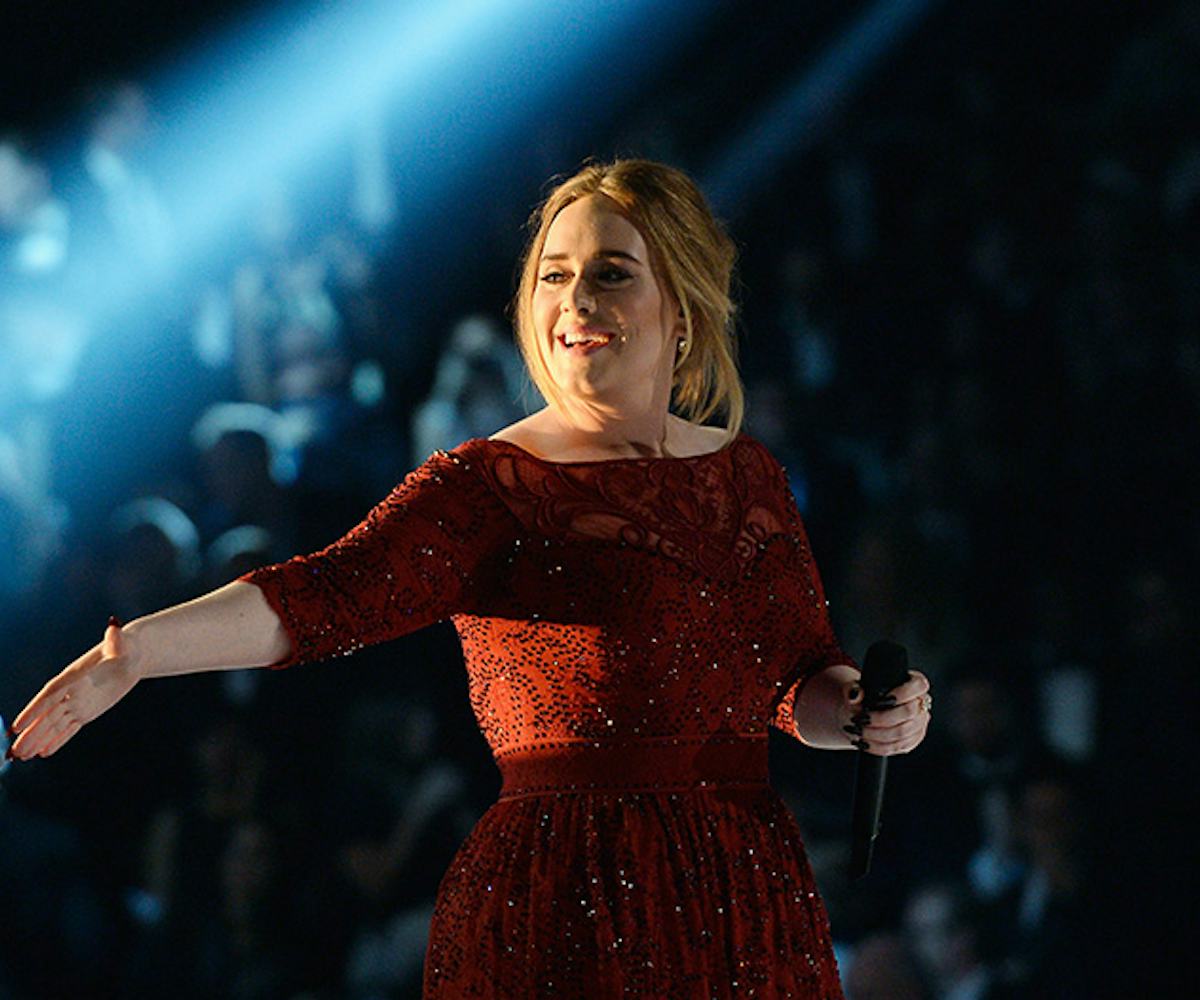 Photo by Kevork Djansezian/Getty Images for NARAS.
Adele Had The Best Response To Her Grammy Performance Mishap
Adele said hello to the Grammys last night. (She also sat next to The Weeknd, which if we could be a fly on some proverbial wall, that would be the time to be one.) What Adele did not do was sing "Hello." She sang "All I Ask," but because Adele lets her raw vocal talent take center stage instead of bombastic sets, the flubs aren't easily hidden. So when a random guitar-like chord reverberated through Los Angeles' Staples Center, many were left wondering what that sound was.
Did it come from the other side?
Nope. Adele tweeted what happened, saying the piano mics fell on the piano. "Shit happens," she added. Indeed. Shit does happen. Sometimes it even hits the fan, but that didn't happen last night. Regardless, Adele recovered from the mishap by going to In-N-Out. "Maybe it was worth it," she said. It's always worth it, Adele. Always.