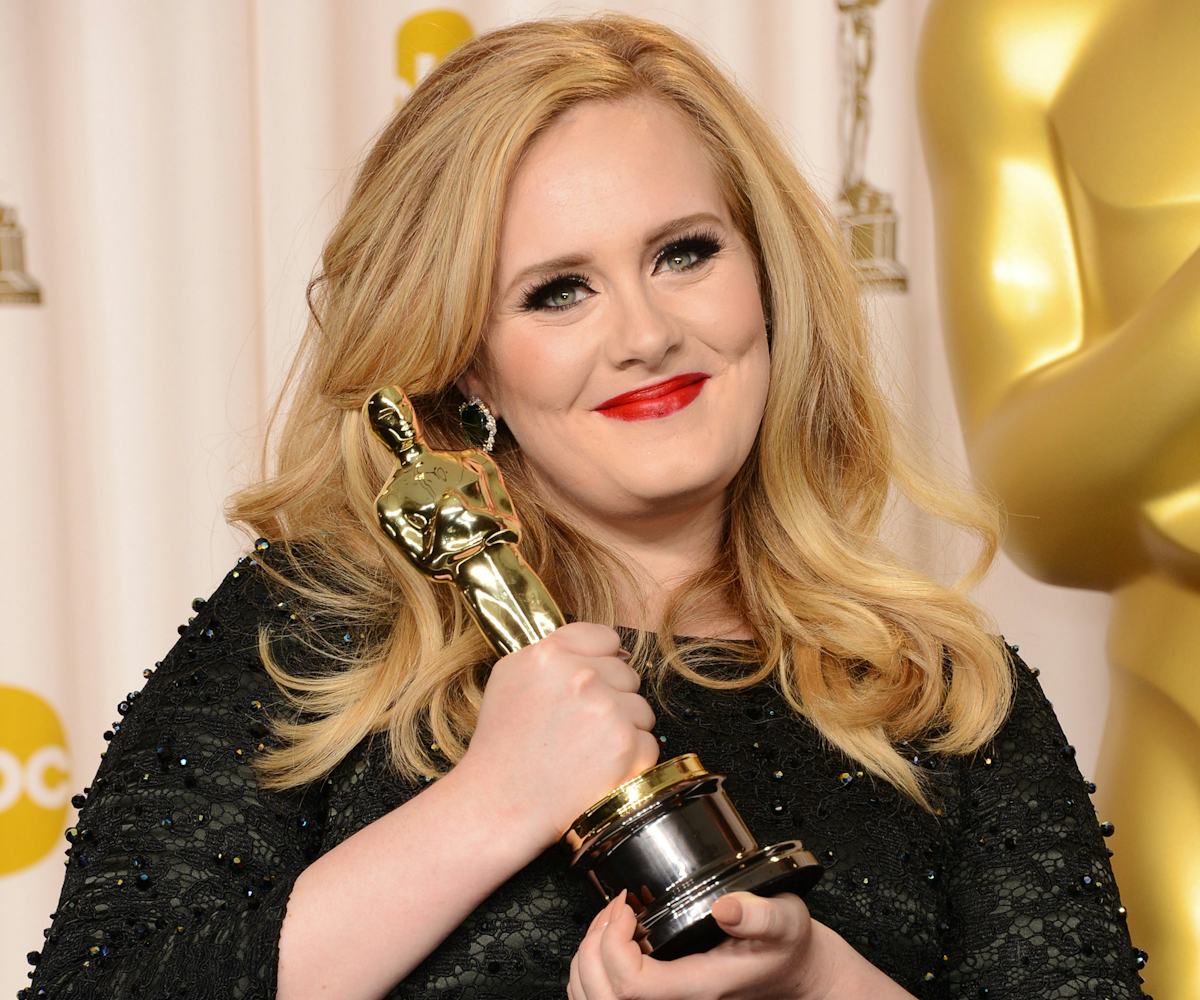 Photo by Jason Merritt/Getty Images
Adele Gives First Interview In Three Years
"I feel like everyone thinks I'm so far away and I'm not."
Ever since Adele announced her grand return, it seems like she's been opening up more and more to the public. Today, the singer-songwriter revealed that she's the cover star for i-D's winter issue. Naturally, her photo was taken in black and white. The most exciting part about this cover story, though, is that it marks her first interview in the past three years. As we all know, Adele makes music that is deeply personal, but she's keen on maintaining her privacy. (Be comforted by the fact that Adele reacted in the same way we would upon meeting Stevie Nicks: "I was sobbing all over her, oh my god. I don't really like crying in front of famous people, because it's awkward and it can make them feel really uncomfortable. But I couldn't contain myself.")
When talking about fame, Adele said: "I'm just frightened of it, you know? Frightened of it destroying me and it ruining me, and me getting lost and turning into some of the people that I love with my whole musical heart. I get frightened. And I get frightened for the people that I love, feeling like they've lost me… It's a bit toxic, fame. I've got enough toxins in me body, I don't need any of that!" She also reflected on missing the days when she could just go out and do ordinary things without being noticed. "Those were the most real and best moments of my life, and I wish I'd known that I wasn't going to be able to sit in the park and drink a bottle of cider again," she said.
On the inspiration behind 25, Adele said that it's more or less about clearing out the past. "Becoming a parent and moving past my mid-20s, I simply don't have the capacity to worry about as many things that I used to really enjoy worrying about," she added. Adele emphasized that 25 is not a heartbreak record like its predecessor, 21, though—not only is she far removed from being in that state now, but she didn't want to go through the pain of feeling that way ever again.
Adele briefly touched on the story behind her most recent single, "Hello," which she said is "about hurting someone's feelings but it's also about trying to stay in touch with myself, which sometimes can be a little bit hard to do. It's about a yearning for the other side of me…" She added that the song is also about "wanting to be at home and wanting to reach out to everyone I've ever hurt—including myself—and apologize for it... it's also about my fans, as well. I feel like everyone thinks I'm so far away and I'm not."
We love that Adele is letting us in and we look forward to hearing 25 for ourselves on November 20. For now, we'll continue to watch "Hello" on loop.