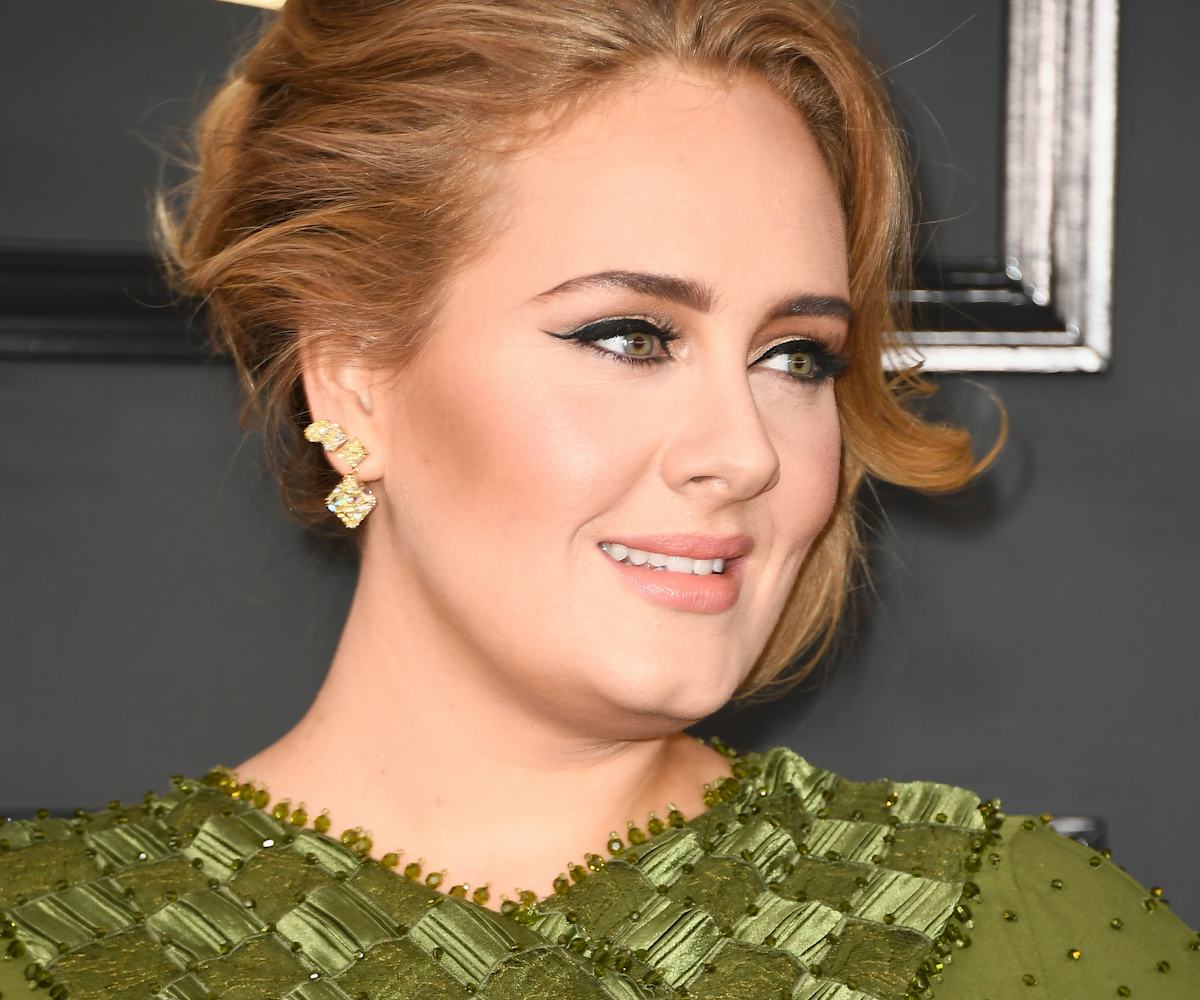 Photo by Frazer Harrison/Getty Images
Adele Is Putting A Pin In Rumors About A Bey Rivalry
Beyoncé and Adele are two of the biggest stars out there right now, which somehow makes everyone want to pit them against each other. Beyoncé is going into the 59th annual Grammy Awards, having already made history as the first woman to receive the most nominations ever while Adele has racked up a total of five nominations.
This year, both of the artists are competing for Album of the Year, and there's no denying that Lemonade and 25 are the top contenders for the category. But that's not all—Adele and Beyoncé are also up for Song of the Year and Record of the Year.
Adele just showed that she's not here to be a part of any sexist narratives when she graced the red carpet wearing a blinged-out lemon brooch on her dress. The accessory is easy to overlook at first, but should not go unnoticed. We assume the inclusion of this pin symbolizes that Adele is in complete solidarity with Beyoncé. The small gesture speaks volumes and is a perfect example of how to be a proper ally.
Women supporting each other looks good.