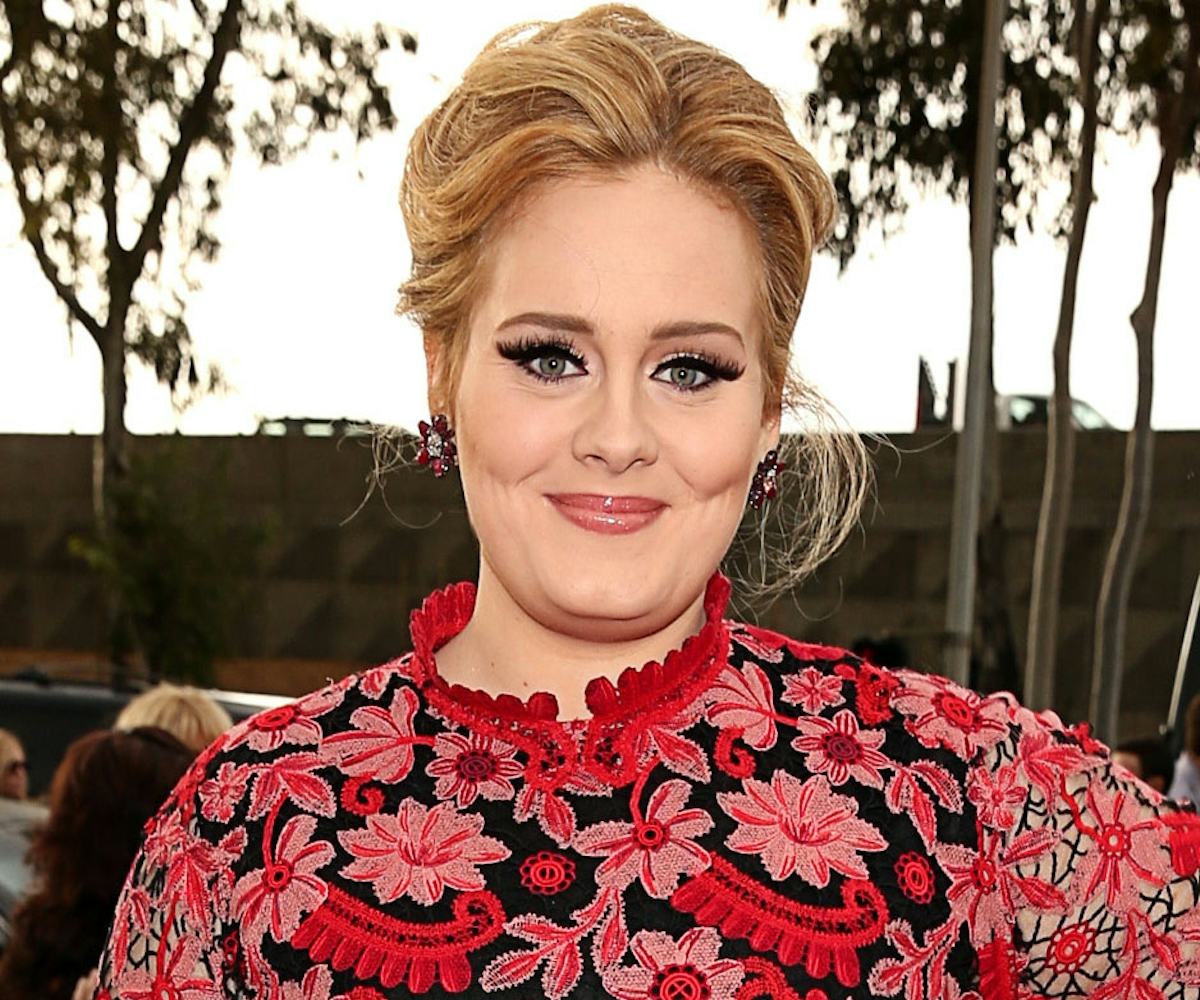 Photo by Christopher Polk/Getty Images
Adele Graces The Cover of 'Rolling Stone'
"she's a superstar and she's sassy as fuck"
Now that Adele is finally back, she's made it clear that she's not going anywhere. She officially broke her silence last week with her first interview in three years, and she's already on to her next magazine cover. This week, Rolling Stone interviewed the singer-songwriter for their latest issue, and it's nothing short of amazing. In the personal piece, Adele professed her love for Rihanna and Frank Ocean, explained how Madonna's Ray of Light inspired her forthcoming album, and even compared her ideal squad to Taylor Swift's. (Who knew she was just like us?!)
On the cover, you'll notice that Adele and Lana Del Rey have similar tattoos. "She probably thinks I'm, like, some mad fangirl," Adele said. "I mean, I am a Lana fangirl, but not a crazy one." Bruno Mars was also interviewed for the story and said that Adele is "a superstar and sassy as fuck." All day, stories have been circulating about how Blur's Damon Albarn thought that she was one of the most insecure singers he's ever worked with. In the midst of her disappointed response, Adele said, "I regret hanging out with him."
And if you thought Adele couldn't get any cuter, apparently she suffers from mom hangovers and her child doesn't let her get away with it. "[Kids] just know," she said. "They pick up on it and just go for you."
Adele's 25 is a mere three weeks away, and our hearts can hardly take it! Bless your sweet soul, Adele.