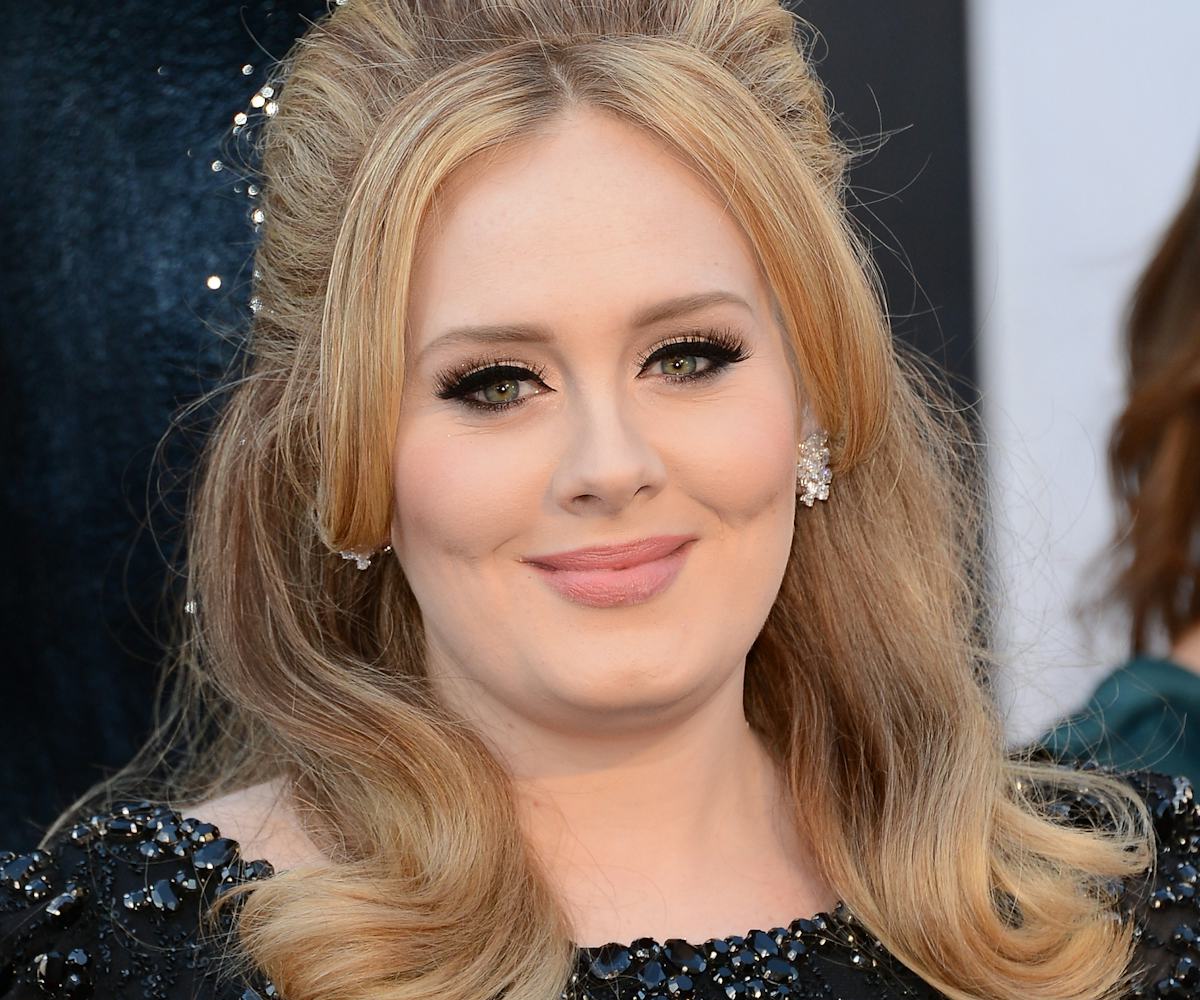 Photo via Jason Merritt/Getty Images
Adele Made a Rare and Lengthy Twitter Appearance About Her New Album
The wiseness of her words and the magnificence of her musical talent make it hard to believe that Adele is so young. But with the impending—delayed—release of her latest album, 25, Adele made a rare appearance on Twitter to give her fans a bit of philosophy lesson and to explain why her new record was pushed back.
Adele's wildly successful previous album, 21, was a breakup album. But despite her incredible career at such a young age, the singer admits that she doesn't have everything figured out—and at this new point in her life, she's not in a position to write another breakup album. So instead, she is putting out a "make-up album." Only it's not focused on making up with an ex or a past friend: It's about making-up for herself, for "everything I ever did and never did." Adele is moving on from the past—but not before putting out an empowering exploration of herself and an acknowledgement that what's done is done.
Now, at 27, Adele can reflect on the trials and tribulations she experienced at 25—and she's sharing them with us in her impending new record. Needless to say, we can't wait until we can take a listen. It's good to have you back, Adele.
(via Pitchfork)