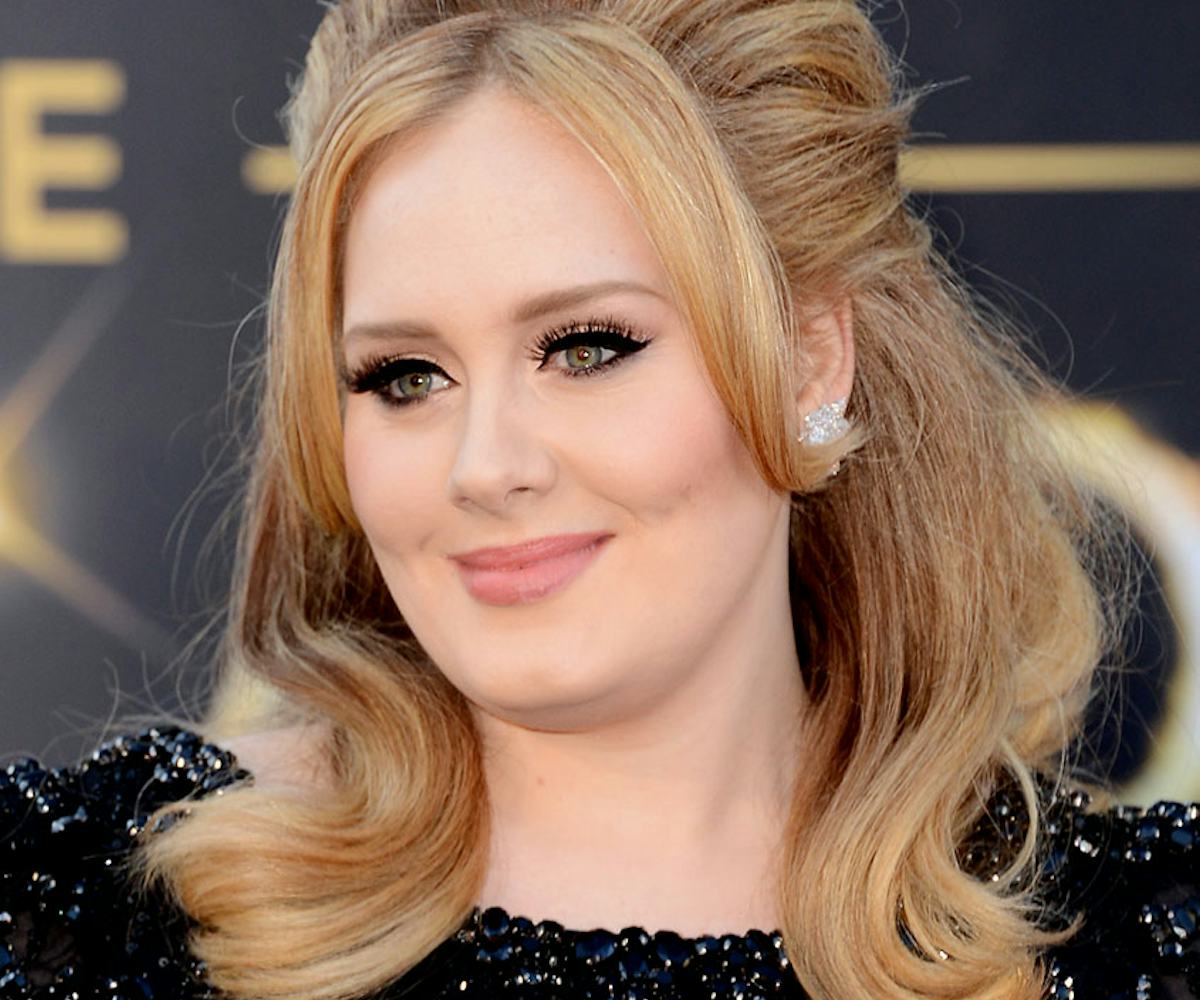 Photo by Jason Merritt / Getty Images
Oh, Hello! Adele Has Found A Solution For Drunken Tweeting
she's crowd-sourced her social filter.
So, yes, October 23, 2015 has become International "Hello" Day with just about everyone soaking up as many listens to Adele's titanic, new single as humanly possible. Naturally, she's also been making the rounds offering up interviews and such hot on its release. They're all pretty good, but this little nugget from one of them is by far our favorite.
As she told UK DJ Nick Snaith on Magic 105.4's "Magic in the Morning Show": "I do Tweet, but I have to go through, like, three people to do it. I'm not allowed any passwords to anything…'cause like, what, drunken Tweet and all that. I'd really put my foot in it." This would explain why she has a low-tech cellphone in the "Hello" video.
You know, we've missed Adele's music something bad, but we've also missed that cheeky, blunt candor of hers—you know, all those things she does that make her, basically, the most relatable of all those many proud divas out there. Also, now we so wish that her handlers didn't have someone intercepting her wine- and lager-influenced posts. Can you even imagine?
Listen to the whole interview below in which she throws just a hint of shade at Ed Sheeran. By the by, we are now reaching out to three of our close friends to manage our social-media presences.
(Via Complex)