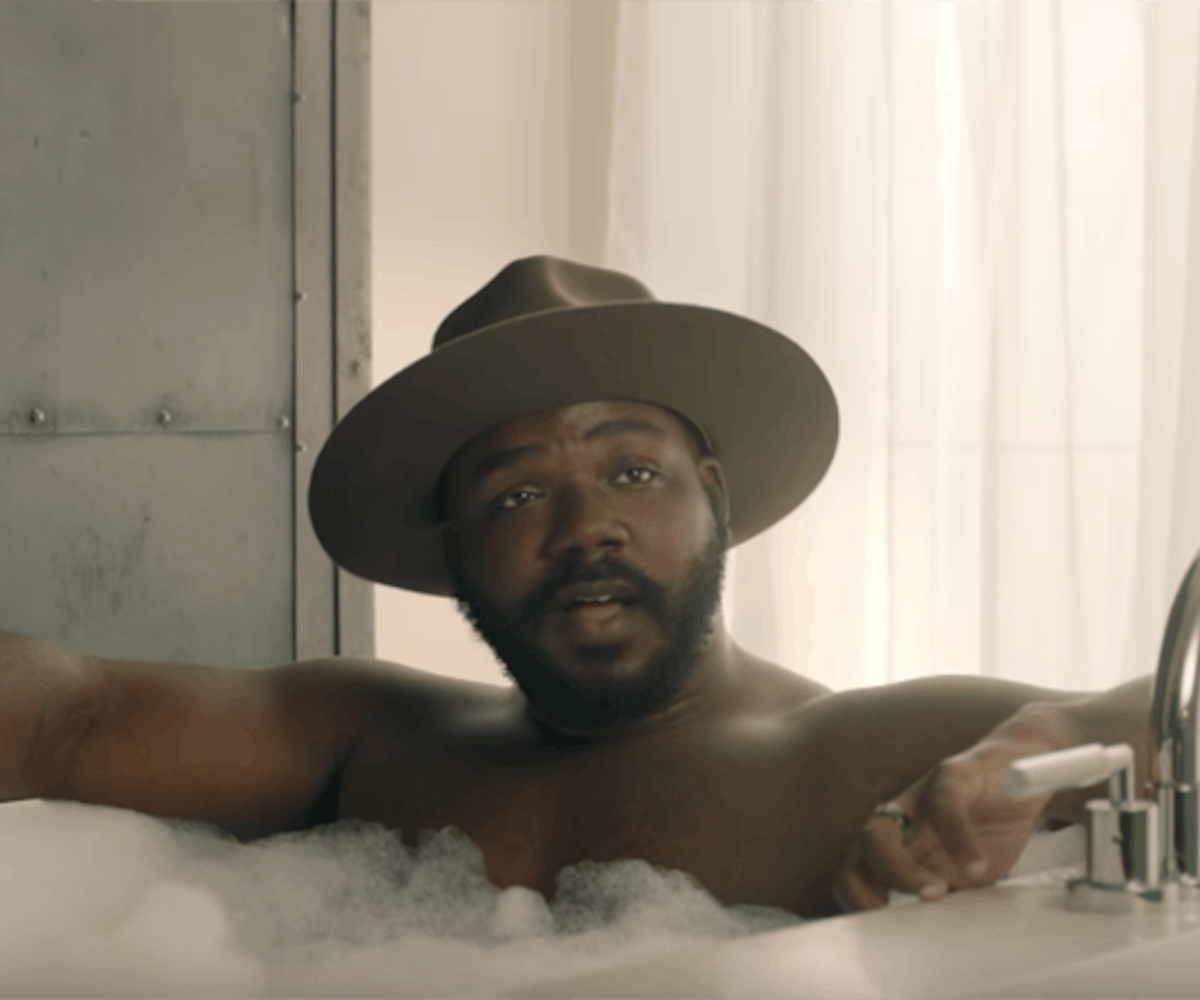 Photo via American Eagle Outfitters.
A Male Aerie Model Had No Idea The #AerieMan Campaign Was A Joke
When notoriously body-positive underwear brand Aerie released an #AerieMan campaign in late March, it seemed almost too good to be true. The four featured male models wavered between sounding genuine and half-joking, and when it was revealed that the #AerieMan campaign was a hoax on April 1, the Internet as a whole was left disappointed that a company that prides itself on "real beauty" would seemingly write off the very real issue of male body image issues.
Now, one of the featured models, blogger Kelvin Davis, has opened up about his disappointment in the joke campaign. "I want to be clear, my involvement and stance for body positivity is 100% real. There is no joke about that whatsoever," he wrote on Instagram. "Of course the bubble bath, butt selfies and yoga were meant for comical relief of a newly and sensitive topic. I was a model in the campaign and every word I said was real and came from my heart! Body image is something I have and still struggle with to this day. As a man I try to open that dialogue through my blog and social media!"
He also reached out to NYLON via Facebook comment, saying, "How they marketed it had nothing to do with us!" Aerie, while affirming that the campaign was not real, has also stated that it nevertheless intended to promote the company's commitment to not retouching models male or female.
Still, the juxtaposition of the earnest models and the tongue-in-cheek product leaves room for some discomfort. Davis told Buzzfeed that everything the models said about the importance of body image in the video was "real and unscripted." For Aerie to then take their earnest words and use them for an April Fool's joke... it all feels a bit unsettling. From here, we can only hope that male body positivity becomes a respected topic—and maybe Aerie will eventually start selling men's underwear after all.
(via Cosmopolitan)