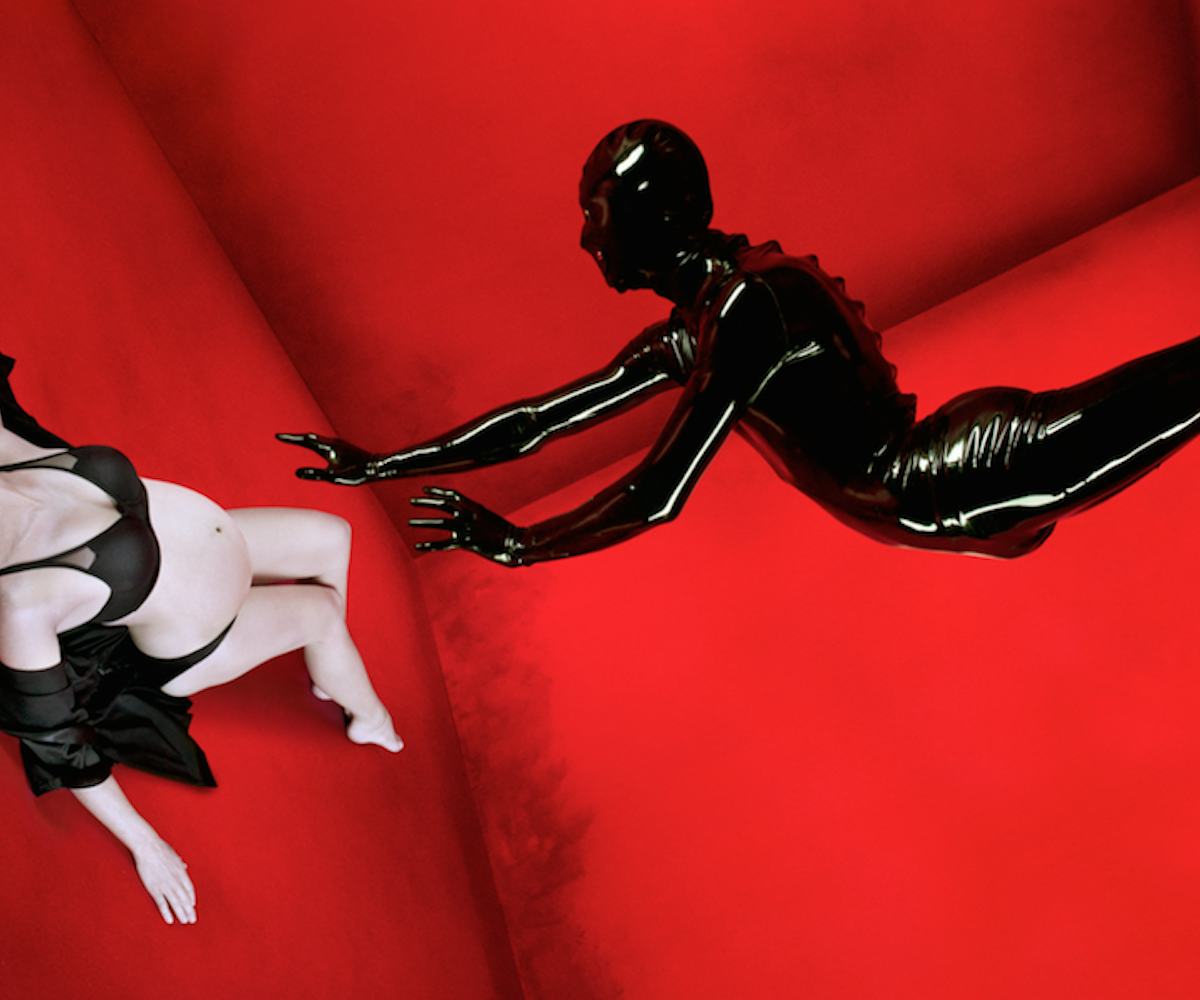 Photo: Screenshot via YouTube
Ryan Murphy Drops First Hints About "American Horror Story" Season 8
The future is the scariest thing we could imagine, too
Ryan Murphy's nightmarish explorations of our country's darkest fears in his anthology series, American Horror Story, have taken us from the underground occult cabals of New Orleans to the haunted forests of Roanoke, North Carolina. Now approaching its eighth season, AHS may be pushing towards the final frontier. With Murphy recently dropping new hints about the setting of the upcoming iteration of his critically celebrated show, could the program be heading where no man has gone before?
"It takes place in the future," said Murphy at Television Critics Association winter press tour. "It's still topical, but [set in] the future, which I've never done…I think people will like it. It's different from what we've done before."
Speculation has already run wild from that mere quote, with Teen Vogue guessing that the season is heading towards space. One of the show's stars, Evan Peters, has similarly hinted about that as a possibility: "Space is very intense, and there are a lot of things can go wrong," Peters said, claiming that he's suggested the idea to Murphy a few times in the past. "Alien creatures. People going crazy up there. There's a lot that could happen. And it could look cool. It could be awesome to design a space-station set, and that would be amazing, to play around in that."
AHS has repeatedly experimented with the chronological structure of its narratives since its inception, employing flashbacks and flash-forwards regularly throughout its run. The plan, for a while, was to have each season alternate between a contemporary setting and a historical one, but that idea might be getting ejected now that AHS8 is taking place in years to come.
Murphy has also hinted at a crossover season, in which the characters from American Horror Story: Murder House (season one) and American Horror Story: Coven (season three) collide: "We're working on it, but that's not going to be [Season 8]…That will probably be the one after that. We've already met about it and outlined it. But it won't be next because some of the [cast members] are not available."
"It's a character from season 1 that will be thrust into the world that you are left with at the end of Coven, which is sort of like the male/female/witch academy. And then all of those characters will intertwine, which is confusing because some of them are from seasons 1 and 3. Like, Sarah Paulson will probably be playing 18 characters," Murphy has previously said of the potential idea.
Both fans and insiders at the show have maintained that despite existing as separate, self-contained narrative entities, all the seasons are connected. A plethora of easter eggs and re-occurring characters lend this theory some credence.
So far, that's the only detail we've got about the upcoming season. No word yet on a debut date, although the first episodes of each AHS incarnation have traditionally premiered around Halloween.