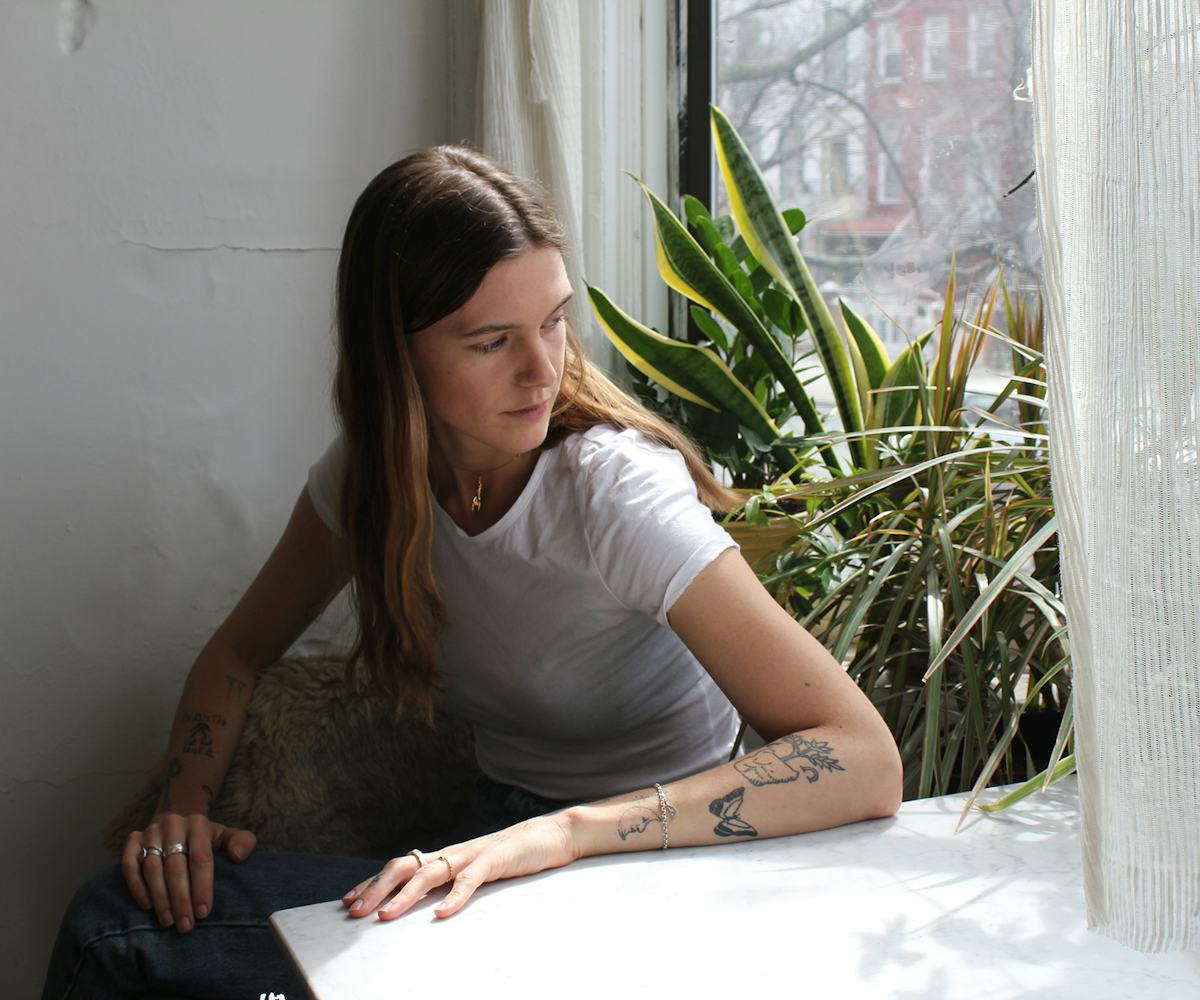 Photo courtesy of Aidan Koch.
This Artist Is Transforming The Idea Of Comic Books
Meet the Artist: Aidan Koch
The following feature appears in the May 2016 issue of NYLON.
In Bushwick, Brooklyn, in the basement of a house on a corner lot with a real yard, illustrator Aidan Koch stands in her studio holding a cat named Turtle as she leafs through a set of drawings on a drafting table. We're here to talk about her new collection of art comics, After Nothing Comes, which spans six years of work originally printed as limited-edition zines. Even the labels "comics" and "zines" are tricky here, so cleverly does Koch dance between the genres. Her characters and settings are soft in texture and illusory, each frame like a fragment of a dream only barely remembered. In one story, the narrative is clear: A pair of girls follow a doe into the woods and pretend to be Walt Whitman and Ernest Hemingway. In another, Koch renders abstract landscapes in watercolor ink and pencil—a tiny human figure is depicted only in smudges. Amid the organized chaos of her small workspace, Koch discusses how her comics come to fruition.
Click through the gallery to read the rest of the feature.