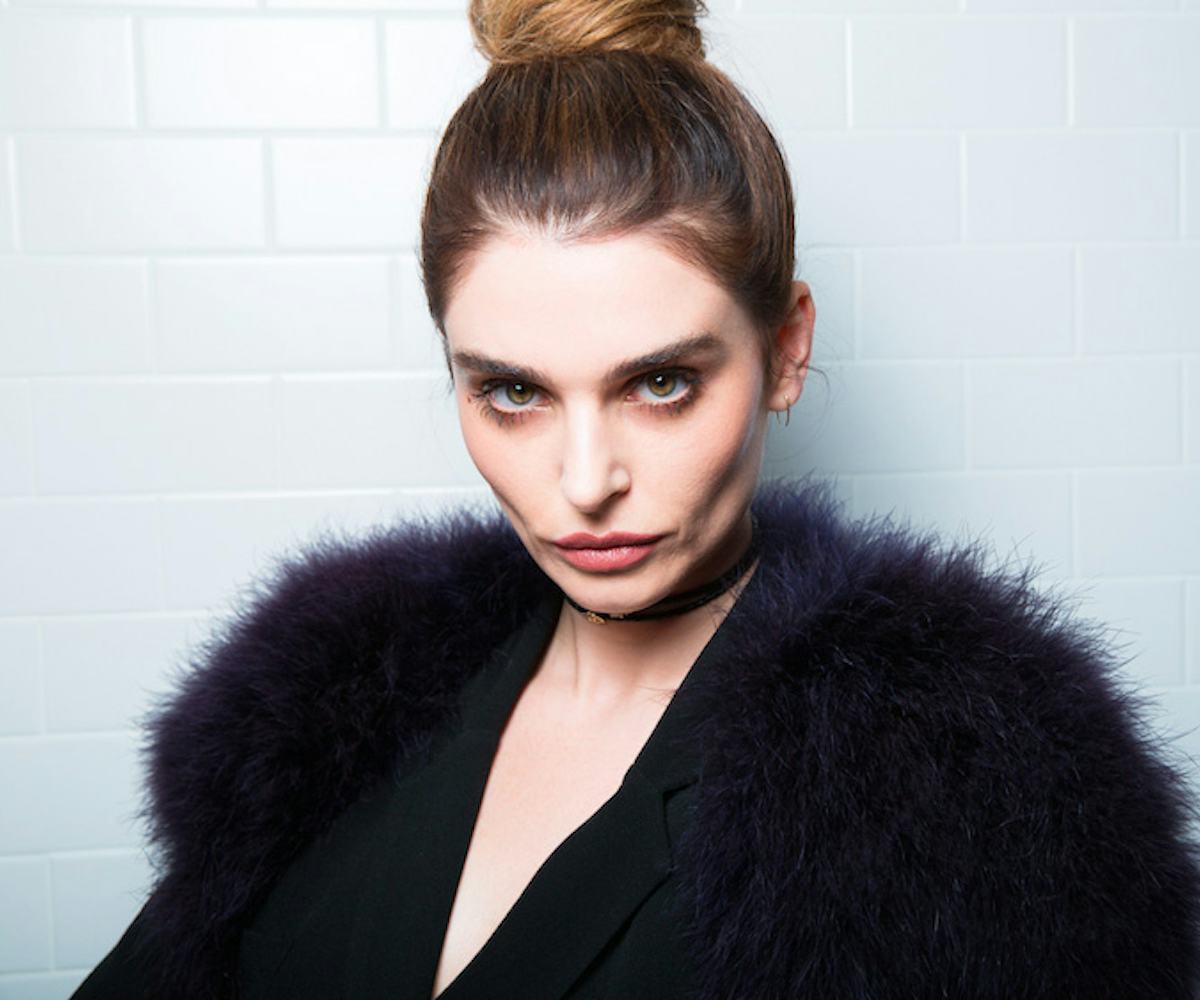 Photographed by Myles Pettengill / Makeup by Colby Smith
meet the mysterious, stunning osbourne sister, aimee
her music, her vibes, her style
It would have made tons of sense for Aimee Osbourne to come out as a singer-songwriter back when The Osbourne's were taking over television. Everyone would have paid attention, as the tribulations of Ozzy, Sharon, Jack, and Kelly seemed to have captivated most of TV-watching America. But, that would have been the easy, obvious path. And there is nothing obvious about Aimee Osbourne, and her new musical project ARO. 
Reach back into your knowledge of pop culture (or, even head over to Wikipedia) and you can remember that the eldest daughter of Sharon and Ozzy staunchly refused to participate in her family's reality television show—a move that is pretty punk rock. "I think, you know, when people say, 'Why the choice?' it didn't even feel like, 'Should I or shouldn't I?' It was just not my aspiration," she says, of her decision to refrain from the show. 
She has another smart reason for not being on reality television as a teenager: "Everywhere you went people wanted to know everything, and that when you're growing up that can be kind of intimidating. The idea of kind of letting it all out there at that point, at around fifteen...Nobody at fifteen wants anybody to see how goofy their parents are." That choice now has impact, because when ARO releases music, it will stand—as much as it can, for someone in her position—on its own. "It was like a typical concern combined with kind of an inner knowing that this is absolutely not for me," she says, firmly.