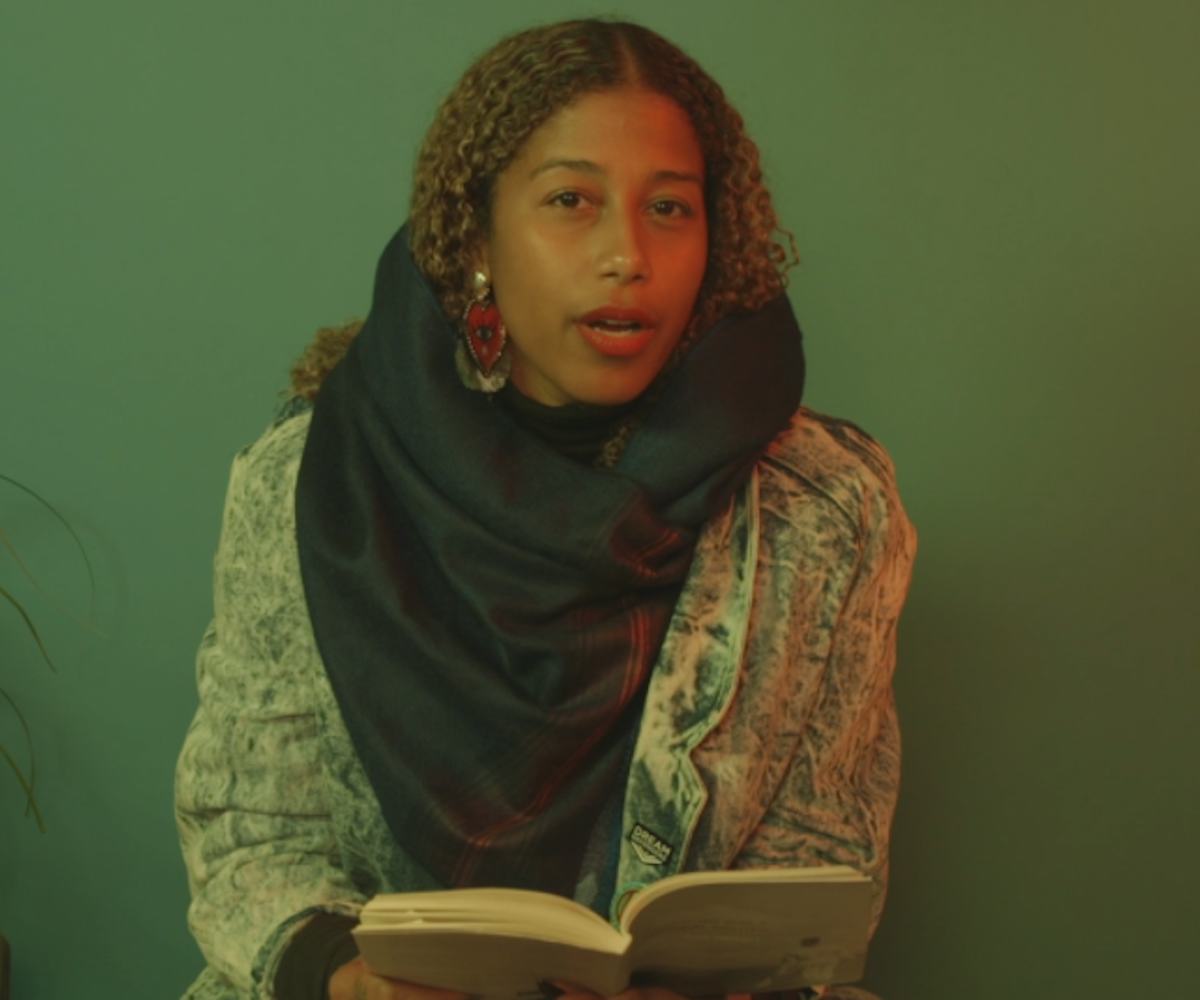 Poet Aja Monet Explains Her Unique Bond With Her Mother
'My Mother Was A Freedom Fighter' is out now
Aja Monet's latest collection of poems, My Mother Was a Freedom Fighter, honors and unpacks the beautiful and complex relationships between mothers and daughters across the globe, including her own.
"My mother and I have a strange relationship," she says. "I love her dearly. But, part of the book is me dealing with that, and I think there's not any daughter who doesn't have somewhat of a struggle in that relationship. And I think it's because we understand so much of what they endure and what they live through, and so that's kind of the irony in it. It's like, my mother doesn't realize we're sisters."
See her give a reading of "For The Mothers Who Did the Best They Could," and grab a copy of My Mother Was a Freedom Fighter, here. 
Credits:
Producer: Maura Gaughan
Camera: Charlotte Prager and Dani Okon
Editor: Charlotte Prager