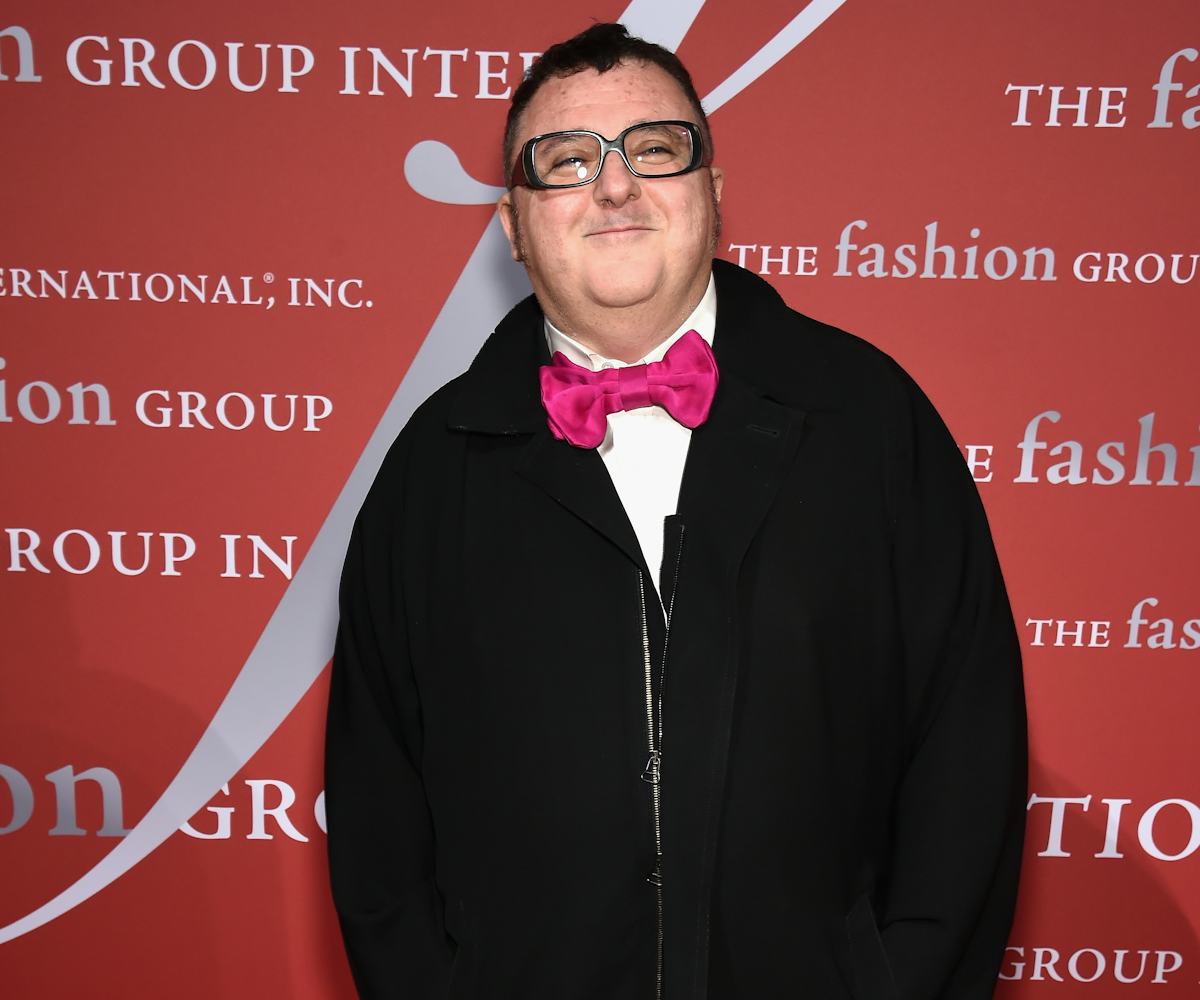 Photo by Dimitrios Kambouris/Getty Images
Shocker: Alber Elbaz Is Leaving Lanvin
Less than a week after Raf Simons' sudden departure from Christian Dior, WWD is reporting that Alber Elbaz, another towering figure in the high-fashion world, will be stepping down from his role as creative director of Lanvin. Elbaz's departure after nearly 14 years has not officially been announced, but apparently the Israeli designer has already cleared out his office and his team has been notified of the shocking news. 
Unlike Simons' departure, which is considered to be amicable, there are rumors that Elbaz was clashing with the 126-year-old company's chief executives, owner Shaw-Lan Wang and chief executive officer Michèle Huiban. And considering Dior has yet to name a replacement for Simons, Elbaz has immediately catapulted to the top of the list of potential successors. 
Just last week, Elbaz was honored at Fashion Group International's Night of Stars, which celebrated revolutionaries in the fashion world. Upon accepting his award, Elbaz delivered a long, impassioned speech about the state of the industry, which, like the rest of the increasingly technologized world, is moving at warp speed.
"During Fashion Week in Paris, I spoke with a few editors that I know, and I asked, 'Hey, how are you?' And they said, 'Exhausted.' They said to me that they used to see 50 shows a week. Now they have to see 50 shows a day. But only 24 hours. I spoke with a few writers in Paris, and they said the same thing. They used to write their review in a taxi, having an apple—and I'm not talking Apple computer, just a green apple—in-between shows. That's how they gave us our verdict. Now they have to do it during the show, with no apple, and stay long hours, and with no time to digest."
He ended it with a lovely ode to Lanvin, that in retrospect seems even more poignant now.
"I am only the conductor of Lanvin; the real orchestra is my studio, my atelier, all the people at Lanvin that give their heart and their life to the work. Just a week ago we celebrated a little going-away party for a lady, a seamstress named Maria. Maria went into retirement. She was 17 when she came to Lanvin, a teenager, and now she's a grandmother at the age of 61. And I asked her, 'Maria, why are you going?' And she said, 'Because I'm tired.' And I said, 'But what will you do?' And she said, 'I'll take care of my grandchildren.' And Maria is what fashion is all about. Maria is a seamstress with a needle and a thread, that all she does is seaming dreams for all of you ladies."