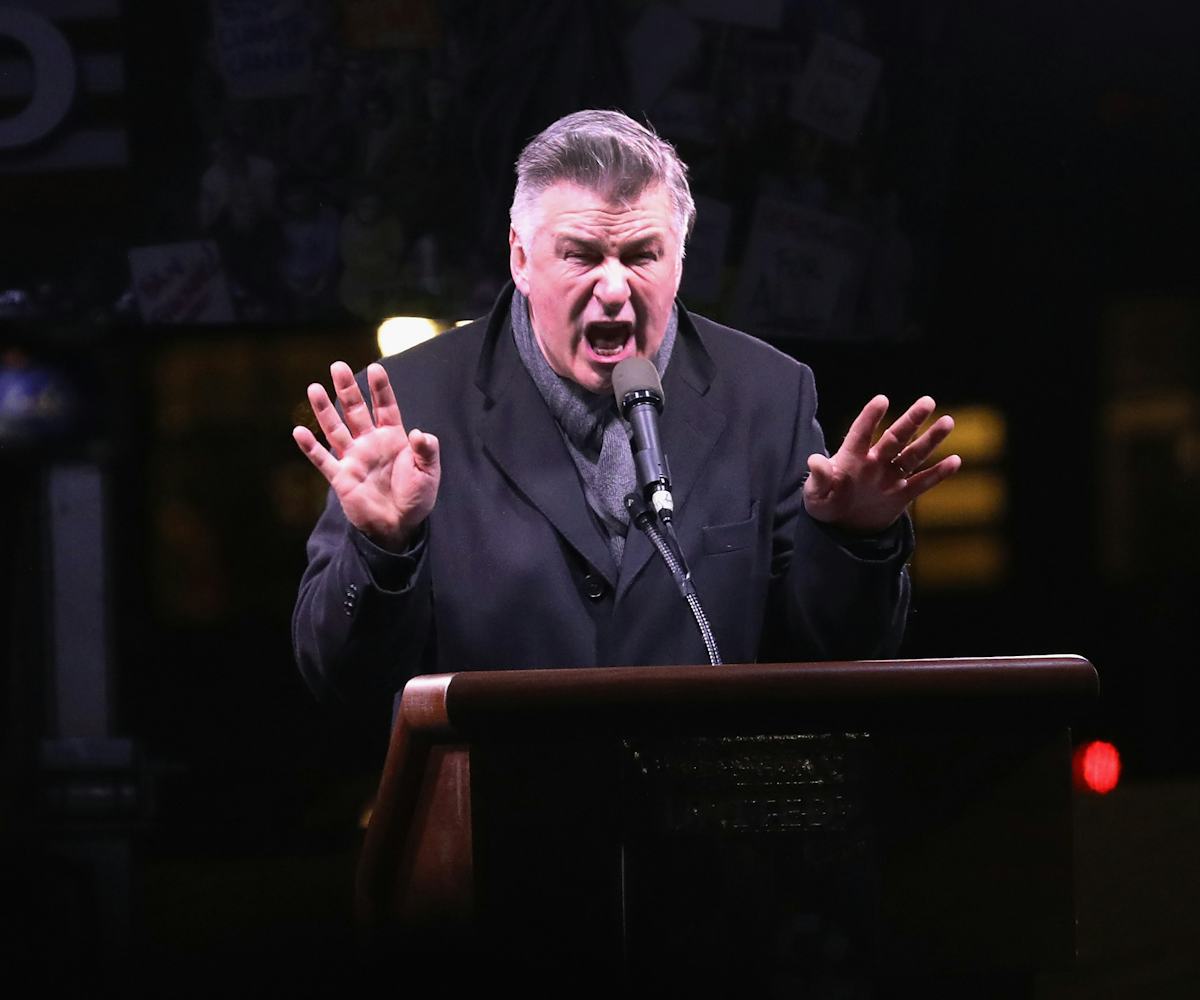 Photo by John Moore / Getty Images
Alec Baldwin Says His Days As Trump Are Numbered
One of the few beacons of light in this new dark age was Alec Baldwin's already iconic Donald Trump impersonation on Saturday Night Live. Like Tina Fey's Sarah Palin before it, Baldwin's caricature was so sharp that it became inseparable from the real-life individual. It made SNL appointment television—the sketch show is enjoying its highest ratings in a while—and Baldwin a leading figure in the resistance of this administration. So it comes as something of a shock to hear that Baldwin is planning on retiring his Trump in the near future.
In an interview with Extra, Baldwin told Mario Lopez that the time was coming when Lorne Michaels will have to find a replacement. "The maliciousness of this White House has people worried," Baldwin said. "That's why I'm not going to do it much longer, the impersonation. I don't know how much more people can take it." We'd argue the opposite—that the maliciousness of this White House is exactly why ridiculing it is essential, and Baldwin, who has sparred with Trump on Twitter over the impersonation, sounds like he's admitting defeat.
Baldwin also addressed rumors that he would be standing in for Trump at the White House Correspondents' Dinner after Trump said he would break with tradition and skip the event. I don't think that's going to happen," he said. "If they wanted me to do it I'd probably do it, but I'm not sure they do." It sounds like Baldwin might be more attached to this gig than even he realizes. We hope that's the case.