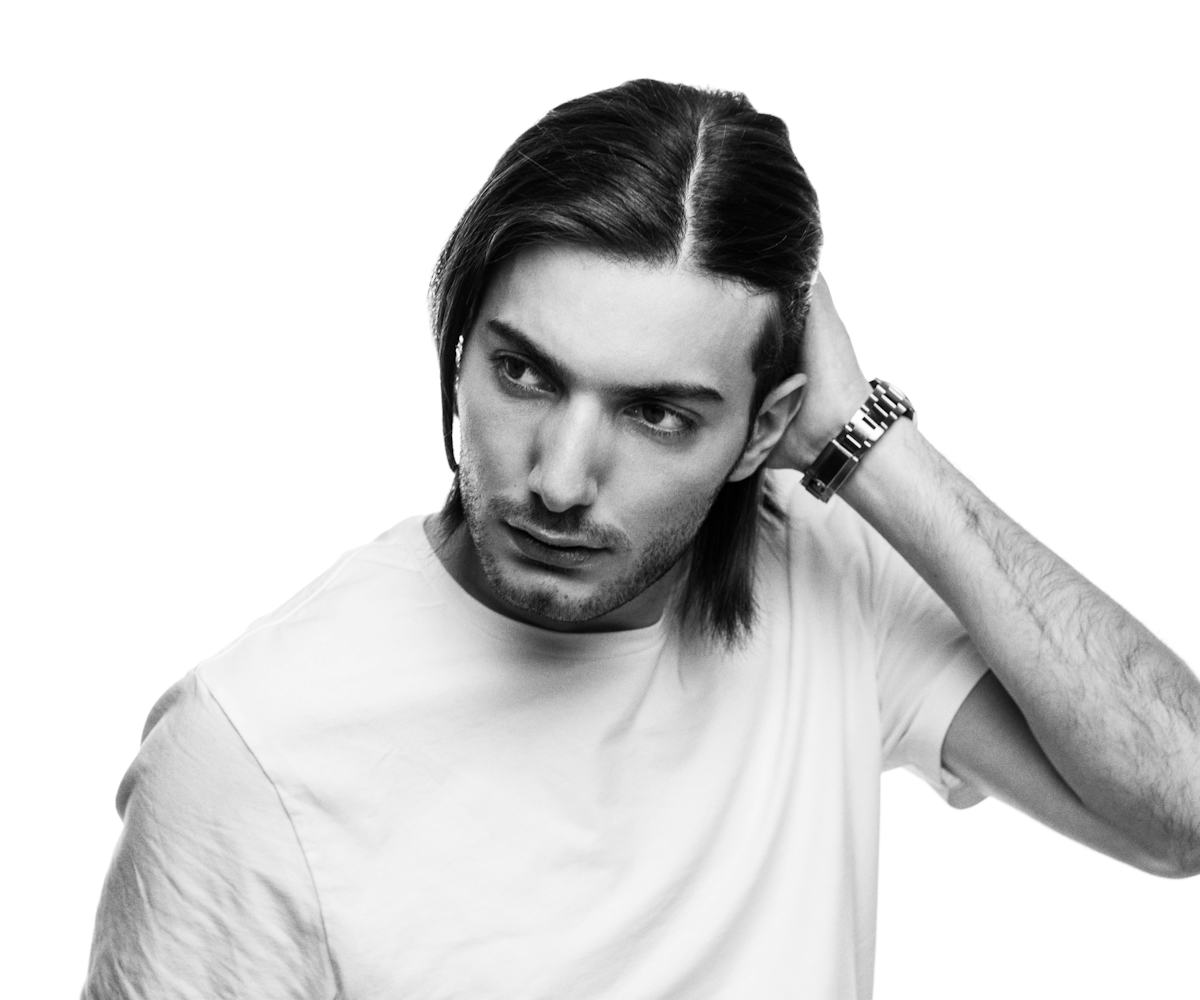 how alesso became one of the biggest edm acts in the world
the 23 year old is riding a wave of popularity that shows no sign of crashing
He's too modest to say so, but it wouldn't be an overstatement to call Alesso one of the biggest electronic artists in the world right now. At 19, the Stockholm native attracted the attention of EDM stalwarts like David Guetta and Avicii with his bombastic debut EP, and soon became a close collaborator of Sebastian Ingrosso, formerly of Swedish House Mafia. Numerous hit singles, hundreds of festival dates, and millions of SoundCloud plays later, the erstwhile Alessandro Lindblad, now 23, is riding a wave of popularity that shows no sign of crashing. His long-awaited debut album, Forever, topped the iTunes Dance Chart in its first week, while a string of international festival appearances look set to bring his soaring dance music to ever-growing audiences. We caught up with Alesso to discuss crafting the album, the Swedish music scene, and the future of EDM.
You released the first singles from Forever all the way back in 2012. How did the album come together over the last three years?
I've always wanted to release my album, just never knew when. Around a year and a half ago I started making a lot of tracks at the same time and I was talking to my manager asking which one should be my single. She said "You know, maybe you're making an album without knowing it." I wasn't sure if I was ready to release an album, but I toughed up and started, because why wait? The more I worked on it, the bigger the picture I had of how it should sound and what tracks should be in there. When I had all the songs come together, I felt I wanted to include some of my biggest tracks, like "If I Lose Myself" and "Under Control," as well.
You mentioned how tracks like "PAY DAY" were born during your live shows. How did performing live shape the record?
When you make tracks that are really dedicated to making the dancefloor go off, you get a better picture of how you should tweak it and what you should do with it. I started making "PAY DAY" a while ago: I wanted to make it fit the dancefloor but it was also being featured in a video game, so I wanted it to have that action feeling to it.
"Heroes (We Could Be)" interpolates the chorus of the classic Bowie track "Heroes." Were you influenced by his music in creating the album?
He was never an influence for that track. How it went down was that me and Tove Lo made "Heroes" and then one of our label people said "Hey, there can be an issue with this track because David Bowie made a similar song." We had to clear it with Brian Eno, who wrote it with David Bowie, to not get sued. We didn't think it was similar or have that in mind when we were making that song. It just happened to be a little bit similar, and instead of going to court we just cleared it up with him.
You feature Tove Lo, Noonie Bao and other high-profile Swedish vocalists on the album. Did you set out to showcase Swedish talent?
Sweden is filled with talented singers or songwriters, and all those collaborations happened organically. It was a very natural process. Some went through a conversation, some went through an email, some through a meeting, some friends of friends. It was different every time but none of it was forced by the label. They weren't involved in that.
Some of the biggest EDM stars around right now, like you, Avicii, and Swedish House Mafia, all come from Sweden. Do you feel like the culture there is particularly nurturing for EDM artists?
Something is happening. I wouldn't say there are a lot but there are a few of us who are successful. Still, Sweden is a small country and we don't have that many compared to Holland. If you're talking about producers and songwriters then there's a lot more, because we have artists like Max Martin and Shellback, who write huge songs. In Sweden we spend a lot of time indoors and maybe we inspire each other.
You've toured worldwide over the past few years. How do audiences in Sweden compare to the rest of the world?
It's kind of the same reaction in terms of festivals, but when you look at music sales in Sweden it's very different to other countries. When it comes to festivals people jump around and sing along like in other cities, but when it comes to what people listen to on the charts here, it's very different compared to the US and UK. It's not obvious that Taylor Swift songs are Top 10, for example. Anything can be Top 10 in Sweden.
Speaking of charts, your album outsold Tiësto, David Guetta, and Jack Ü on the iTunes Dance Chart in its first week. Was it surprising that you beat out such well-established artists?
I'm just thankful that people buy the album. I don't see it as a competition. If people are buying it I'm just very happy and feel blessed to have great fans and people liking my music.
What do you think your listeners like so much about EDM?
I feel like dance music makes people feel a little bit more alive. It's positive and makes people want to dance and go hard in the gym and have fun. It gives you the feeling that you want to take over the world because it's such an adrenaline rush.
Right now, EDM is the dominant club genre across the world. Where do you see it going in the future?
I don't know. If I knew I would be fucking amazing. We'll see what happens. I think as long as good music is around and people are thinking about creating something cool and interesting it's going to stick around.