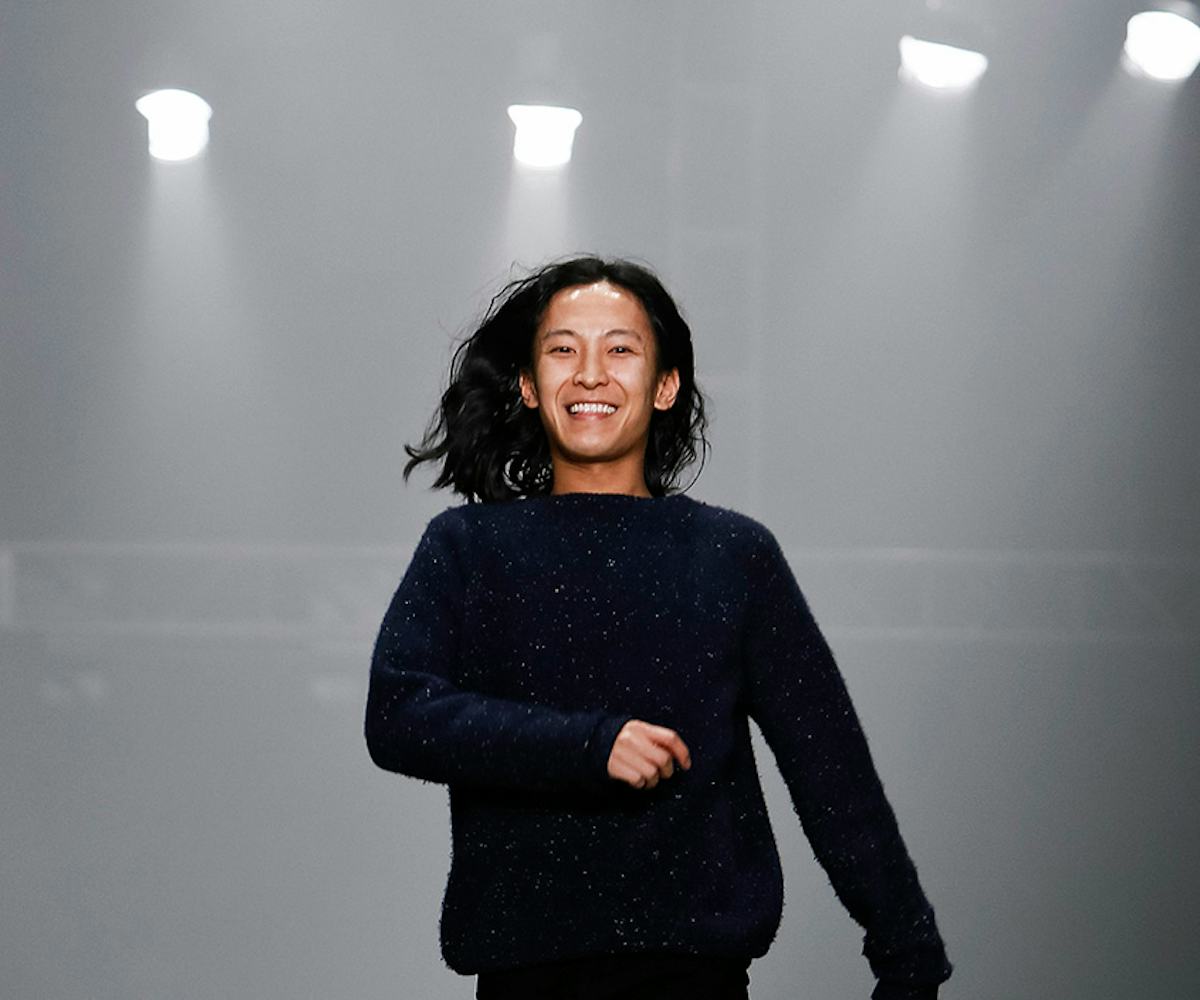 Photo via Brian Ach/Getty Images
Alexander Wang Is Selling The Coolest Loft In NYC
If you have a couple million to spare
Having a hard time finding the perfect New York City apartment? Never fear—Alexander Wang is selling his fully remodeled Tribeca loft for a cool $3.75 million, and it could be yours if you have both the cash and the dedication to a specific, undeniably impressive aesthetic.
According to Curbed, Wang purchased the loft in 2010 for $2 million and completely renovated it with the help of decorator Ryan Korban, staining the floors black while leaving the walls a stark white, restoring geographic tin ceilings, and creating an "industrial chic" look with strategically placed overhead lighting. With a minimalist color palette and maximalist collage of textures, this may be the most on-brand apartment ever—but what else could be expected from a revolutionary American designer?
It isn't clear if the loft will come fully furnished with its fluffy charcoal couches and animal print throws, although it's safe to assume that it will not. However, the sheer number of marble countertops in this NYC apartment is enough to inspire the purchase of a few lottery tickets. Plus, the elegant façade of the building would make coming home even more of a pleasure.
Still, while Wang's for-sale apartment may be an absolutely far off dream, it still makes for some major inspiration for studio apartment-dwellers with its ingenious arrangement of an open floor plan. Once again, Alexander Wang has created the ideal aesthetic, and we can only attempt to adopt it as our own.
A dining room has never looked so cool.
Maybe a fur-covered sofa is impractical, but let us dream.
Imagine how much more enjoyable your Netflix binges will be, as you're curled up on a chic leather couch.
Getting out of bed in the morning would likely be a lot harder in this stunning room.
What's this? Oh just a totally normal, totally modest bathroom!
The prettiest building there ever was.