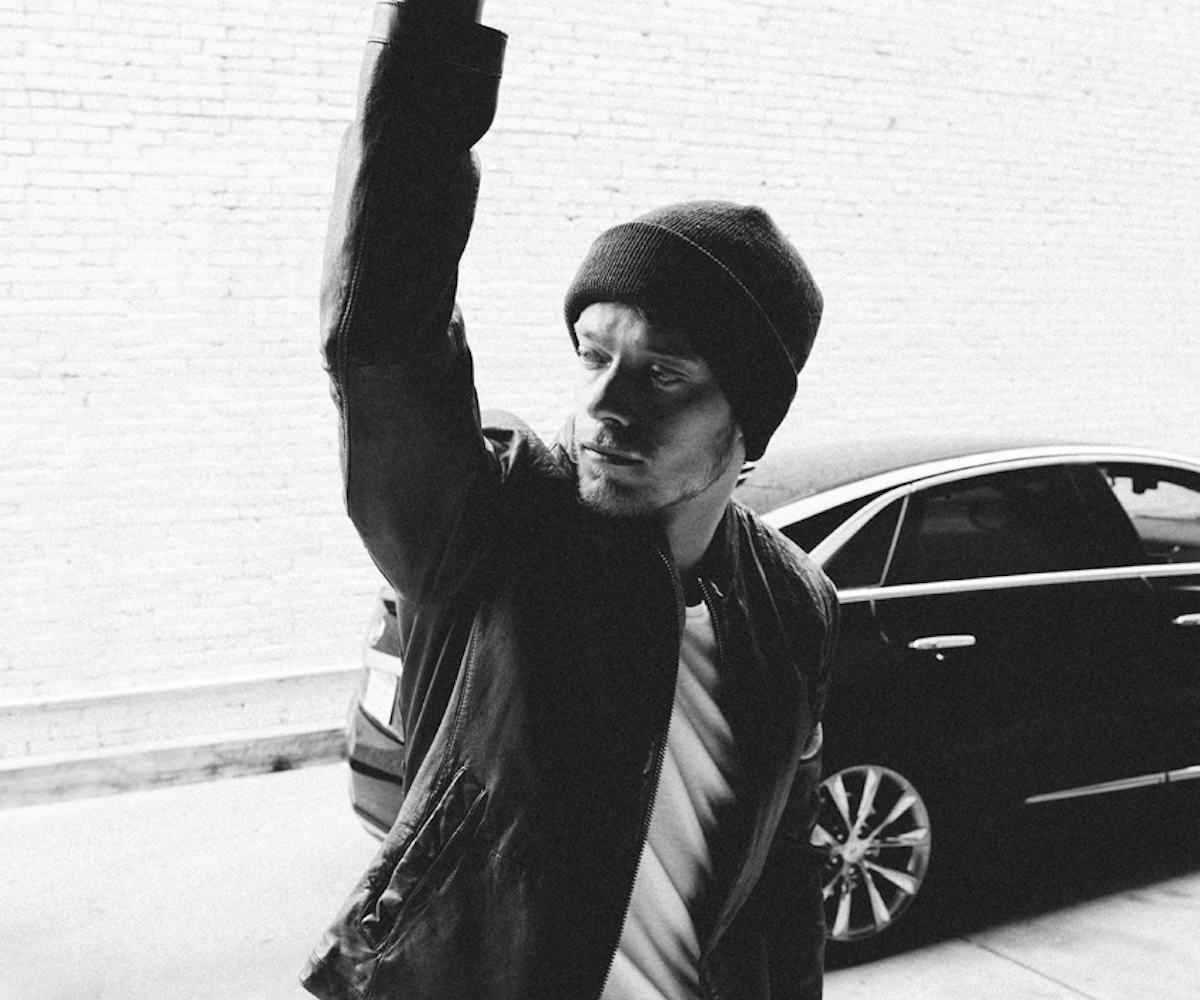 Photographed by Shane Mccauley
'game of thrones' star alfie allen understands anguish
Rush hour has descended on the Hollywood Hills, illuminating the palm-tree-lined streets with brake-light embers. Here in Los Angeles, as savvy wage-earners wait out horrendous traffic at happy hour, actor Alfie Allen nurses a beer and noshes on a Scotch egg. "You want to get in on this?" he asks, offering up a bite and a bit of British hospitality in this Beachwood Canyon bar.
Allen's lying low for the moment, enjoying downtime from his day job playing the ever-suffering Theon Greyjoy on the ratings goliath Game of Thrones. The series returns this month, but tomorrow, Allen is flying back home to London for a theater audition. "In all honesty, I'm escaping the English winter," he jokes. The actor's been basking in L.A.'s warm evenings, last night chowing on multitudinous meats at a Korean barbecue spot and crooning at K-Town's infamous Max Karaoke. Then today, he made an essential pickup.
"I got a grill," says Allen, laughing at the shining set of teeth resting on his menu. "I just picked it up now. A girl introduced me to this guy, Gold Teeth God. He calls his Instagram followers his children, and he will baptize you at the Santa Monica Pier. I didn't get baptized, but when they gave me the grill, they were like, 'There's a lot of gold in there, dude,' and I was like, 'I've got big fucking teeth, dude.'"
In person, Allen's the antithesis of his brooding, tormented character. He's quick-witted and energetic, and it's only in his unbridled laughter that a faint echo of his GOT character emerges: a power-hungry underdog, who faces mental and physical torture on his way to take the throne. His character undergoes a psychological fracturing that he says makes the role challenging and interesting. "From Theon to dickless Reek, then Reek pretending to be Theon, it's wicked. I love it. There's dark moments, but overall it's fun. It's a crazy arc, and I don't even know where it's going."
He watched the sadistic moments in Reservoir Dogs to learn the intricacies of anguish. Most of Allen's scenes were shot around Belfast, Northern Ireland, a city that has seen a rise in film productions since the recent wane of decades-long sectarian violence. He says the first season of GOT was shot on the sets for medieval stoner comedy Your Highness, starring Danny McBride. While his co-stars get to cavort in lavish locales around the world, his scenes are much less exotic. "I like Belfast, but they like to keep it real and it is fucking freezing on those sets," he says. "'Winter Is Coming' could not be more apt. I wouldn't mind popping over to [other shooting locations] Spain, Morocco, or Croatia—a little sunshine wouldn't go amiss."
Allen, whose parents are both producers in London, grew up on film sets. He says he always wanted to be an actor, but it was slow going at first. He trained to become a snowboarding instructor, but then tore his ACL. His sister, singer Lily Allen, infamously wrote the song "Alfie" about him: "I just can't sit back and watch you waste your life away/You need to get a job because the bills need to get paid." After landing small roles, Allen earned accolades when he replaced Daniel Radcliffe in the stage production of the controversial play Equus in 2008. By 2011, Game of Thrones became his life. 
As Allen smokes outside the bar, he says that he longs to get back on stage, and tomorrow's audition could be the ticket. Just then, a purple-haired girl walks by. She's his stylist, he says, as he snubs out the cig, bids farewell, and follows her back inside. For Allen, the night has just begun.