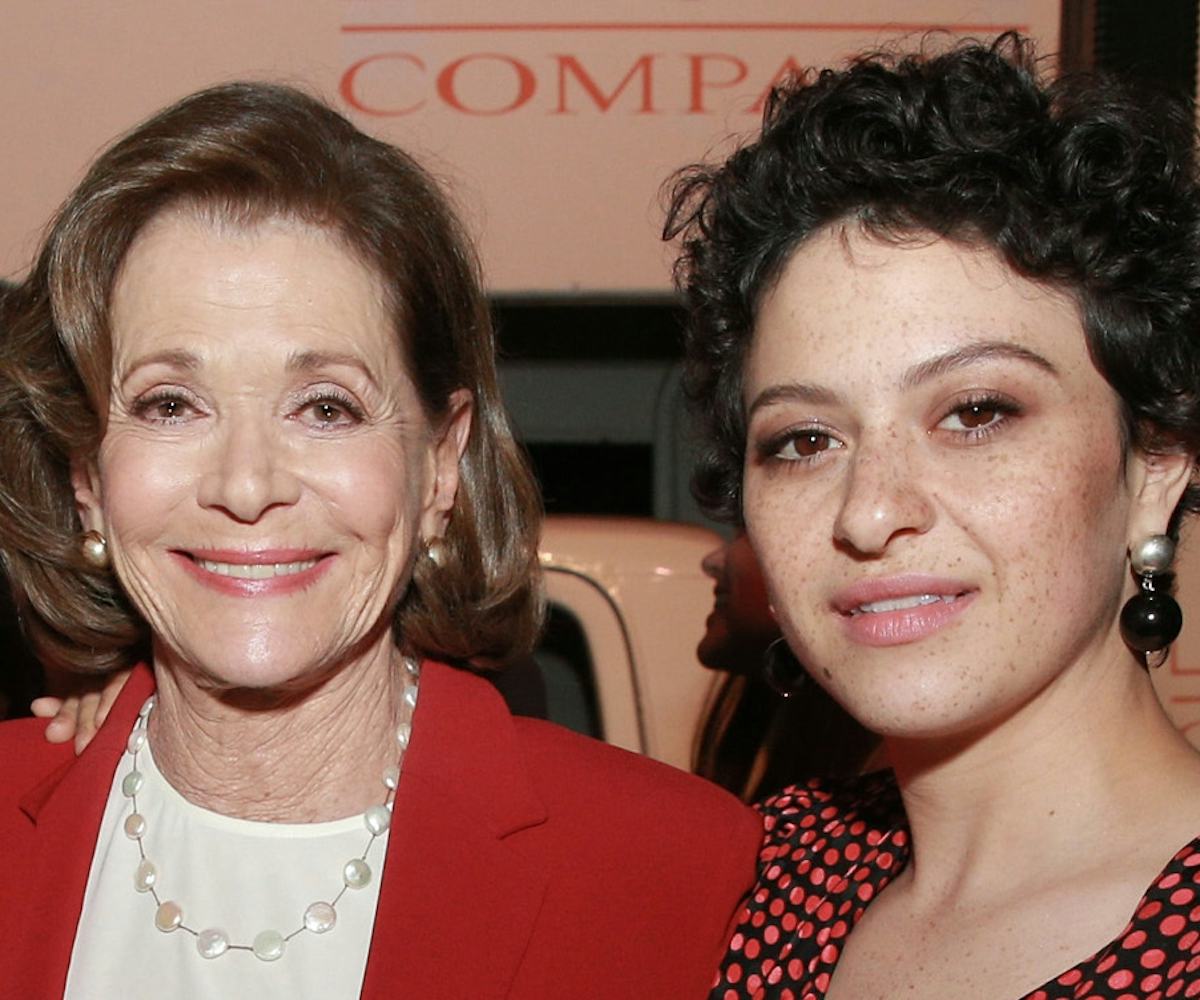 Photo by Rich Fury/Getty Images
Alia Shawkat Called Out Jason Bateman's BS Jeffrey Tambor Defense
She was the only 'Arrested Development' cast member who defended Jessica Walter
Yesterday, The New York Times published a lengthy group discussion between a good portion of Arrested Development's core cast, in which they "candidly discussed [Jeffrey] Tambor's behavior on set, reflecting in particular on the time he blew up at [Jessica] Walter, his onscreen wife."
Tambor previously acknowledged the incident in question during an interview conducted with The Hollywood Reporter, in the wake of allegations of sexual harassment leveled against him by his Transparent co-stars. However, this New York Times interview was the first time Walter addressed the "blowup" described in The Hollywood Reporter.
While speaking on Tambor's behavior toward Walter during the incident, Jason Bateman quickly came to Tambor's defense—right after declaring that he wouldn't do another season of Arrested Development without Tambor and insisting that the whole cast had yelled at Walter at some point. Bateman, whose opinion was completely unsolicited, said, "Again, not to belittle it or excuse it or anything, but in the entertainment industry it is incredibly common to have people who are, in quotes, 'difficult.'" 
"And what you learn is context. And you learn about character and you learn about work habits, work ethics, and you start to understand," Bateman continued. "Because it's a very amorphous process, this sort of [expletive] that we do, you know, making up fake life. It's a weird thing, and it is a breeding ground for atypical behavior and certain people have certain processes."
Walter, who spoke "through tears," responded by saying that "[Tambor] never crossed the line on our show, with any, you know, sexual whatever. Verbally, yes, he harassed me, but he did apologize. I have to let it go." She continued later: "It's hard because honestly—Jason says this happens all the time. In like almost 60 years of working, I've never had anybody yell at me like that on a set. And it's hard to deal with, but I'm over it now. I just let it go right here, for The New York Times."
Throughout the entire interview, Alia Shawkat was the only person to step in as the voice of reason and stand up for Walter, saying at one point, "But that doesn't mean it's acceptable. And the point is that things are changing, and people need to respect each other differently"—a point picked up by online commenters who lamented the fact that Shawkat was the only person to support Walter and criticize Bateman for his "normalization of abusive behavior on set."
Bateman has since issued an apology for the interview via Twitter, writing, "Based on listening to the NYT interview and hearing people's thoughts online, I realize that I was wrong here." 
"I sound like I'm condoning yelling at work. I do not. It sounds like I'm excusing Jeffery. I do not. It sounds like I'm insensitive to Jessica. I am not. In fact, I'm horrified that I wasn't more aware of how this incident affected her," he wrote. "I was so eager to let Jeffrey know that he was supported in his attempt to learn, grow and apologize that I completely underestimated the feelings of the victim, another person I deeply love."