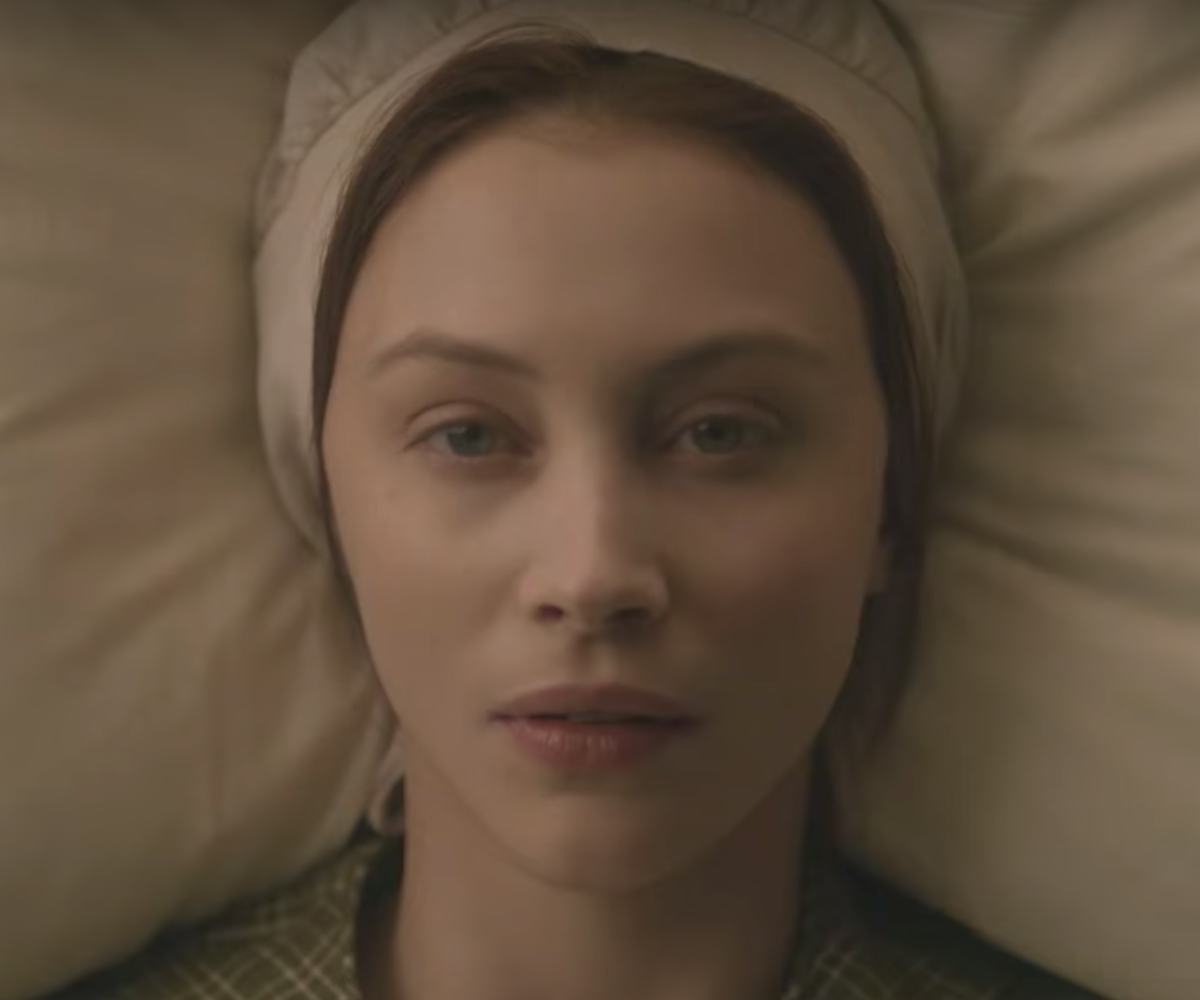 Watch The Trailer For 'Alias Grace,' Margaret Atwood's Latest Disturbing TV Adaptation
Centering around a 15-year-old Canadian murderer
In 1840, Grace Marks emigrated with her family to Canada from Ulster, Ireland, at the age of 12. Three years later, she was convicted of murdering her employer, Thomas Kinnear, and his housekeeper, Nancy Montgomery. Over a century later, Canadian author Margaret Atwood would adapt Marks' story for a provocative, disturbing work of historical fiction called Alias Grace. And, lucky us, now it's coming to Netflix.
"I think of all the things that have been written about me," Sarah Gadon, who plays Marks in the new Netflix show Alias Grace, says in the trailer. "That I'm an inhumane female demon. That I am an innocent victim of a blaggard, forced against my will and in danger of my own life. That I am cunning and devious. How can I be all these different things at once?"
The miniseries follows the story of Marks as she's convicted alongside Kinnear's stable hand James McDermott (Kerr Logan), of the double homicide. McDermott is hanged, while Marks is sentenced to life in prison. In the novel, Atwood explored themes of female agency, class rebellion, and the fraught dynamics between the Irish and English ethnic groups. Atwood also dealt with the then-new profession of "alienism," a precursor to modern day psychology. Following the massive success of Hulu's The Handmaid's Tale, another adaptation of a Margaret Atwood novel, it's safe to assume that Alias Grace will find an eager audience. The fact that the miniseries is written and produced by the brilliant Sarah Polley only makes us more excited.
Alias Grace will be available to stream on November 3. Watch the trailer below.