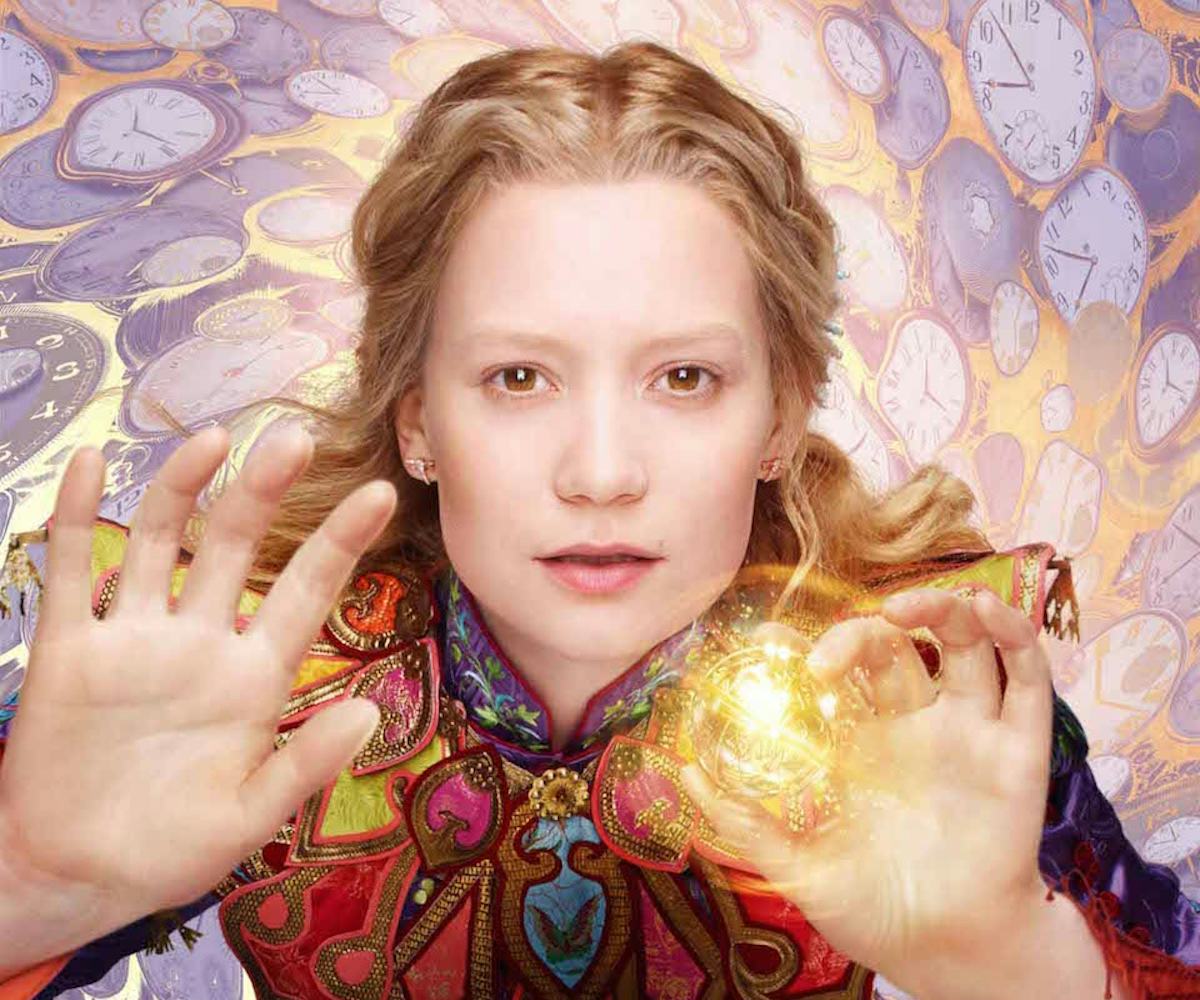 Image Via Disney
The New 'Alice Through The Looking Glass' Trailer Is Here!
Get ready to lose your little mind
Creepy, creepy! The second trailer for Disney's upcoming Alice Through the Looking Glass gets dark fast. The sequel to 2010's Alice In Wonderland, Through the Looking Glass sees Mia Wasikowska's Alice stuck in an Edwardian psych ward for a bout of "hysteria," which—given the history of Edwardian medicine—isn't exactly a place one should spend time.
Yes, of course, the wily Alice escapes but darn it if Wonderland doesn't turn out to be just as problematic as the mental hospital these days. As the trailer shows, Johnny Depp's Mad Hatter is ill, Anne Hathaway's White Queen is covered in red gunk, the Red Queen is back, and Michael Sheen's White Rabbit is stuck a minute before teatime. These are what count as existential crises in Lewis Carroll's fantasy world. At least, Stephen Fry's Cheshire Cat is still grinning, right?
Naturally, the director of Alice In Wonderland, Tim Burton, is back to orchestrate all the CGI-heavy wonder and mayhem (none of which has much to do with Lewis' source material by all appearances) with James Bobin taking the director's chair. With Sacha Baron Cohen coming on as the new villain, Time, and the late, great Alan Rickman returning as the Blue Caterpillar/Blue Moth in one of his final performances, Alice Through The Looking Glass comes to a theater near you May 26.