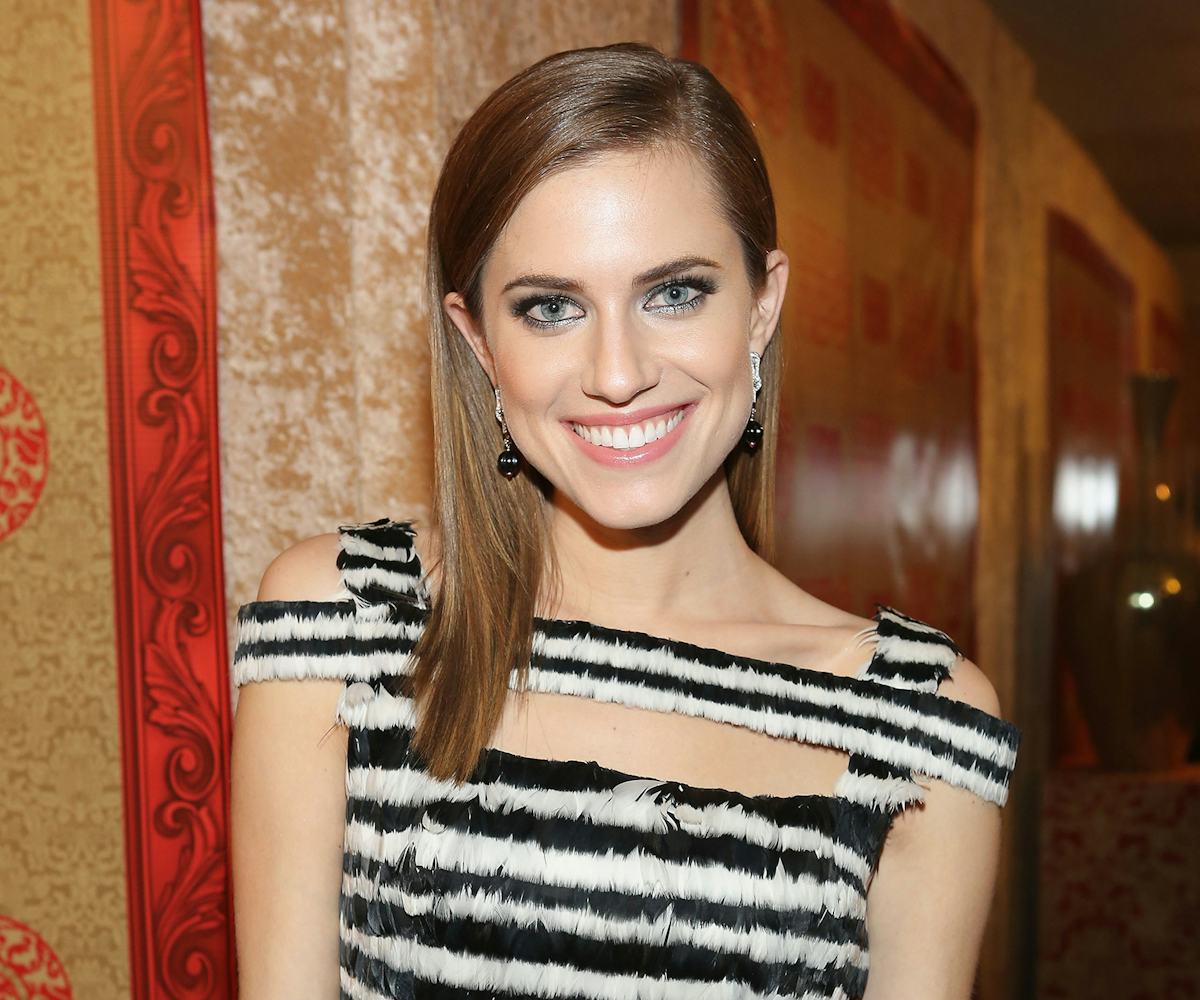 photo by getty images
there's something about marnie
seven things you probably didn't know about allison williams.
If you're alive and have eyes, you're probably are obsessed with all things Girls. From the show itself, to the actresses on it, to the bags, shirts, and illustrations that highlight Girls' major themes, there's a lot to fan girl out over. And here's one more thing: seven fun facts you probably didn't know about Allison Williams. 
We took in a talk given by Williams at the Apple Store in SoHo to find about what it's really like filming with Lena Dunham and how she almost made it as a professional furniture assembler. So read on to get your mind blown by Williams' secret skills. 
She's been known to crash the Girls' set... literally.
"Lena and I were lying in bed before we even rolled on the first take. We had rehearsed and the crew were fixing little things around the room. I shifted ever so slightly in the bed and it just fell--the bed fell apart. Lena and I started laughing so hard like, 'Well that's very humbling.'"
She's a huge Kanye West fan.
"Singing 'Stronger' by Kanye West was the ultimate compliment. I got the script the night before the table read and I thought I was gonna be rapping. Luckily, I knew the whole song already. At the table read the next morning I rapped the entire song. Not one person had the decency to tell me 'Allison you don't have to rap you just have to sing.'"
She loves Uber.
"My goal in the near future is to be the highest rated Uber passenger. I would love to get a great Uber rating so that the second I request something a car service shows up. It would be a delight." 
She once contemplated a side career in assembling furniture.
"I don't mean to brag but I'm very good at building Ikea furniture. As I was moving into my apartment I was putting together a bunch of Ikea furniture that I couldn't pronounce. I'm assembling them and my parents are staring [at me] in absolute awe. They were like, 'You can do this for money!' I got so excited."
She finds a clever way to tell her parents about her racy sex scenes.
"Whenever I read a sex scene I will prepare my parents. I'll start by making it sound way worse than it is. I'll say it's like the Britney Spears 'I'm a Slave 4 U' video or like airplane scene in The Wolf of Wall Street. By the time they watch it they're like, 'Oh my God, that was nothing.'"
She's all caught up in Downton Abbey.
"I watch an irresponsible amount of television. I'm deep into Downton Abbey right now. I'm very worried about one of the characters but I'm sure she'll be okay. Bates is gonna freak out though."
She'll never Google herself.
"I have a strict 'no Googling' policy that I've adhered to for four years now, which is very hard to do in the dark of night when no one's looking. I've asked actors for advice and they told me 'Never Google yourself!' Pictures that you wish were gone forever are always the first things to pop up."