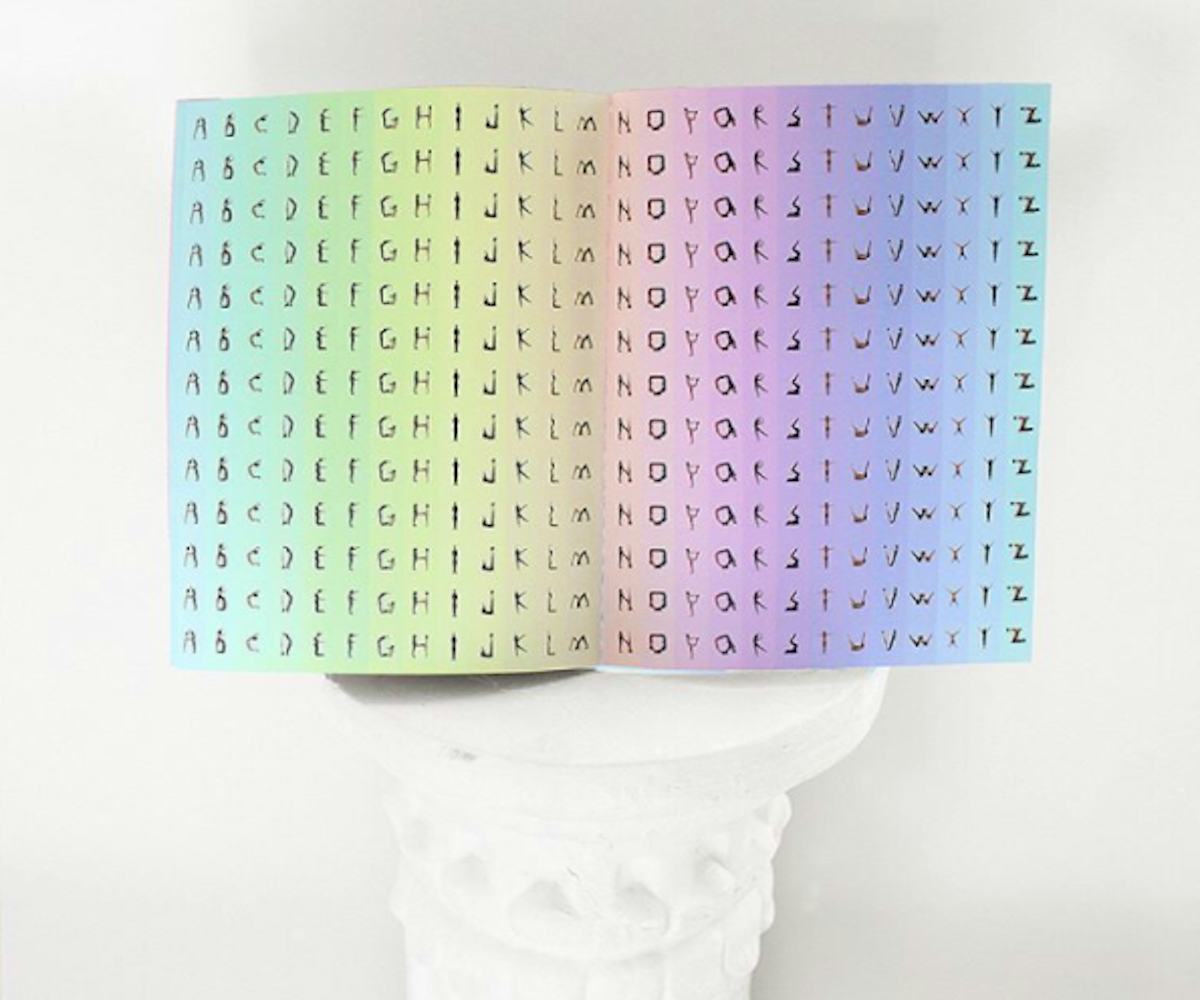 Photo via @elizabethsmart/Instagram
"ALPHABODIES" Exposes The Naked Truth Behind Social Taboos
Elizabeth De La Piedra and Lydia Neubauer open up about their raw collab
The last time we spoke with photographer Elizabeth De La Piedra, she mentioned that she had been working on a big project that would serve as "a representation of the body in the female gaze," while also confronting social taboos around sexuality. Seven months later, we finally get to see it. In collaboration with Lydia Neubauer, a health and wellness instructor, De La Piedra is proud to present "ALPHABODIES," a raw take on "body language."
The concept for this project is pretty simple: an alphabet series constructed using the female form. Each photograph shows one or two nude women bending backward into the shape of each letter. Neubauer explains their decision to do the series nude: "The media constantly bombards us with images of the body being hypersexualized. We wanted to challenge the way people view nude figures by creating the shapes of our language. The anatomy isn't the focus, the whole form of the body is. Just like words on a page, the body creates a shape, much like a typeface."
Following the launch of ALPHAZINE, a zine comprising the entire "ALPHABODIES" series, we spoke to Neubauer and De La Piedra to learn more about the process of putting this project together between New York and Chicago. See how their creative visions came to life in the interview, below.
How did the idea for "ALPHABODIES" come about?
Lydia Neubauer: As a longtime practitioner of yoga, I've been fascinated by the body's form and its power. The idea manifested through the worship of my own body and seeing it as a universal way to communicate an asexual concept. Basically taking the term "body language," and making it something tangible.
Elizabeth De La Piedra: I was excited by the thought of creating a nude alphabet and saw the opportunity to create something that could be visually dynamic whilst addressing taboos concerning nudity connotations, specifically in reference to the female form. 
Why did you both decide to team up with each other?
LN: Liz has been a good friend for years, and as soon as I told her the concept, our collaboration progressed organically.
ED: I loved the idea straight away.
What was your process in working on this together?
ED: Many emails, calls back and forth, etc. As soon as Lydia described the project to me, instantly I visualized a lot of colors. I suggested we integrate a rainbow gradient throughout the backgrounds to reference the playful nature of children's books. Going over each pose, it was obvious we would need highly flexible people to create the shapes. We had no budget so we reached out to a mutual friend, Jasmine Mendoza, who then introduced us to Kameron Johnson. Both women are talented, professional dancers and had a pre-existing relationship which we all agreed would be conducive to a comfortable shoot environment. Both dancers understood and connected deeply with the concept. Moving forward, we put the wheels in motion to shoot all 26 poses on four different backdrops in one day. And we did. 
Would you say that this is a zine for everyone?
LN: Yes! ALPHAZINE is intended for anyone.
ED: If the piece makes people wary, I urge them to question themselves as to why they are threatened by non-sexual nudity. Perhaps they have preconceived notions enforced by society as to the connotations of nudity? We are happy to challenge this thought process.
Why was it important for you to use female figures?
LN: We had a very limited budget which in turn limited casting resources. Both dancers are friends, and although initially, we did not set out to exclude the male form, we worked with what we had. There is a male model featured in the letter "Q," Liz's son Lexington.
ED: I think the way it worked out with the dancers and an all-female production team further developed the works directive from its initial point of conception. The use of the female form was important because it's our form that is consistently hypersexualized and demonized. To make work that rejects these narratives when representing the female figure was important to us.
Can you further elaborate on the stereotypes and taboos that you're trying to confront with this project?
LN: As mentioned earlier, there is an ever-present sexualization in media, yet people still seem to be uncomfortable or maybe even confused when they see nudity in an asexualized context. The idea was to reject hypersexualization and censorship at the same time. We want the viewer to celebrate the forms physicality in what we feel is a space free of those imposed connotations. 
How does censorship affect the work that both of you do?
LN: As a yoga teacher, it's important to be aware that other people have different views and experiences because, like posing nude, yoga can make people feel very vulnerable. So it's not censorship, [but] rather a consideration for others.
ED: As someone who creates visual content, it can hinder sharing platforms. Tumblr loved the series, but couldn't spotlight it because of the nudity, Instagram continues to take it down, etc. Why can't we celebrate these non-sexual nude images like society says we can celebrate sexualized images of women? Dually, why are we being punished for creating nudes that do not appease the ultra sexualization of the human form? Censoring the images further compounds this concept by confirming our physicality as a negative.
How are you both taking care of yourselves amidst the current political climate?
LN: Taking each day as it comes, and remembering that I am in control of my day-to-day happiness and ultimately my life.
ED: I keep busy with family and work. 
What spaces allow you to be the most free?
LN: Definitely my home. However, I feel when I take care of myself, eat well, get enough sleep, then I am boundless and free regardless of the space.
ED: Being alone juxtaposed with a lot of family time. These two things keep me going.
What do you hope people take away from this zine?
LN: We want the zine to be a fun and joyous experience that genuinely celebrates the amazing beauty of the nude form and visually striking nature of the alphabet.
ALPHAZINE is available to purchase at the ALPHASTORE for $25. For more information, visit the official "ALPHABODIES" website.