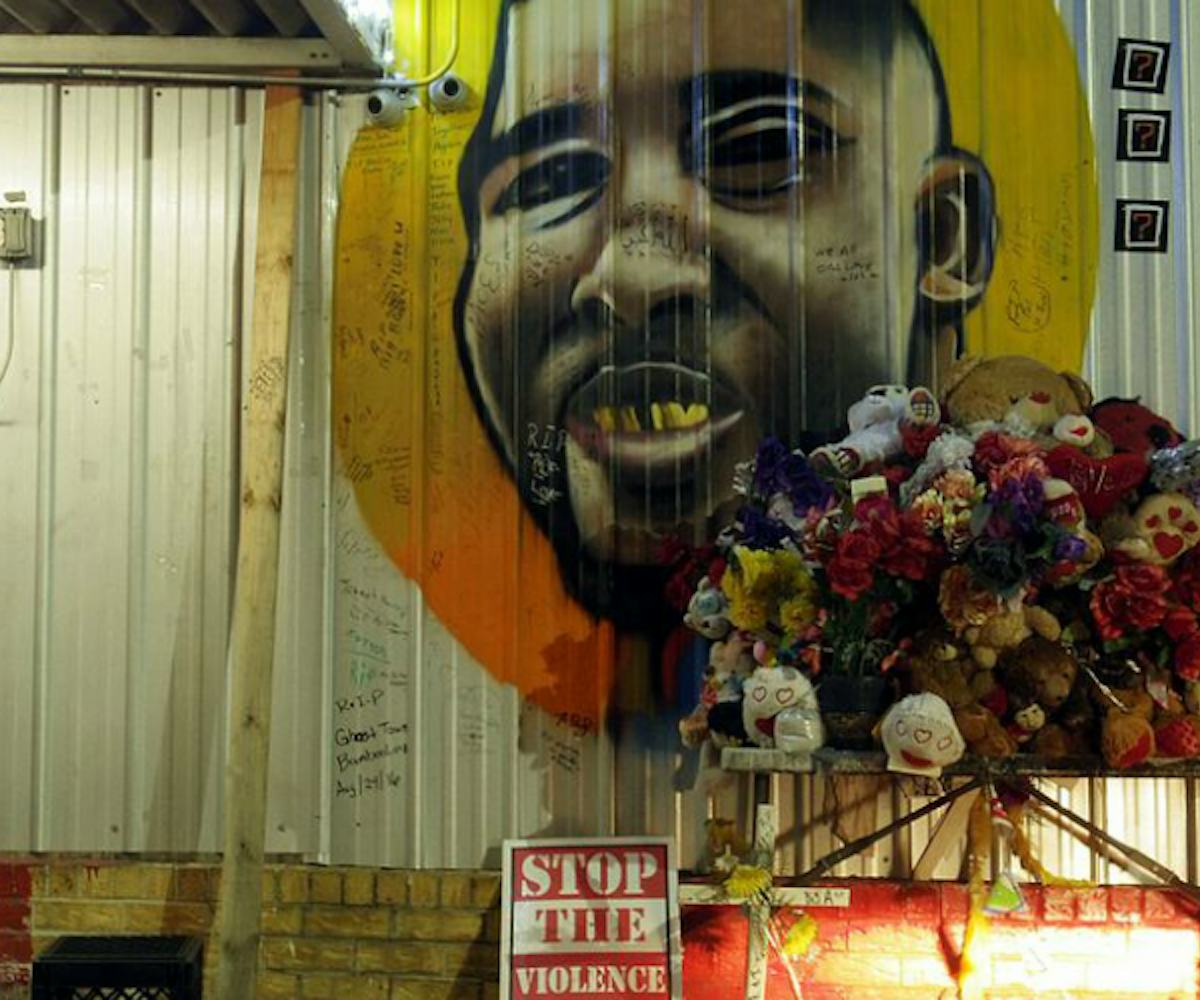 Photo by WClarke via Wikipedia
The Police Officer Who Shot Alton Sterling To Death Was Just Fired
"Unreasonable fear within an officer is dangerous"
After escaping criminal charges earlier this month, the police officer who shot Alton Sterling to death has now been fired from his department for violating use-of-force policies. The decision comes in the wake of newly released body-cam video, which depicts now-former officer Blane Salamoni violently attacking and screaming profanities at Sterling before killing him.
Salamoni had shot at Sterling six times after responding to a call at a convenience store parking lot in Baton Rouge, Louisiana. The case garnered national attention and sparked country-wide demonstrations as yet another example of police violence perpetrated against black men. Bystander video of the incident passed around social media had energized the public's outcry.
Police have now released body cam footage from the incident, which depicts Salamoni "shouting profanities at Mr. Sterling; slamming him into a car; twice ordering the second officer, Howie Lake II, to use his Taser; and threatening to shoot Mr. Sterling with a gun pointed at his head," according to The New York Times.
"These actions were not minor deviations from policy," said Baton Rouge Police Chief Murphy Paul. "And they contributed to the outcome that resulted in the death of another human being."
"One officer attempted to use de-escalation and disengagement techniques consistent with policy and procedure and training," Paul continued. "And one officer did not follow the tactics, training, professionalism and organizational standards ... Fear cannot be a driver for an officer's response to every incident. Unreasonable fear within an officer is dangerous."
In a closed door meeting held ahead of the firing, Salamoni refused to answer questions pertaining to the incident at the behest of his lawyers.
Paul also offered some "advice"—which came off instead as thoughtless, out of touch, and offensive—to residents: "Please stop resisting. Stop running. When the police officer gives you direction, listen."
Salamoni plans on appealing the decision made by his former department, according to CNN.
"Blane understands that he's not going to be a Baton Rouge police officer again," said Salamoni's lawyer, John McLindon. "He wants to more or less clear his name and have a higher authority say what he did was consistent with your training and the law."
Sterling's family members filed a wrongful death lawsuit last summer against the city of Baton Rouge, the police department, and the officers involved, though updates on the lawsuit are not available at this time.