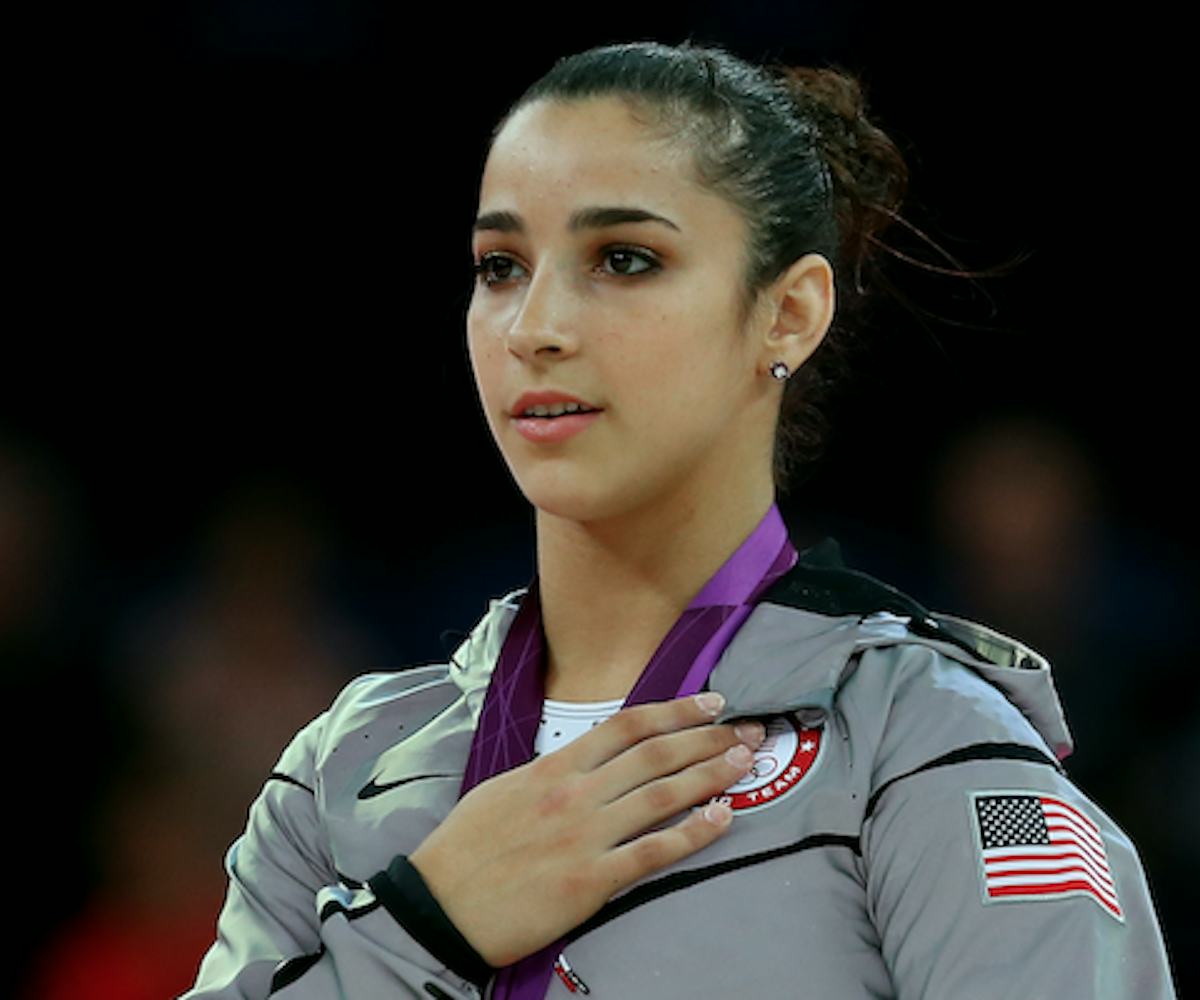 photo by Ronald Martinez / getty images
Aly Raisman Is Suing The U.S. Olympics Committee For Negligence
She wants to hold the organizations accountable for not protecting athletes from Larry Nassar's abuse
Aly Raisman is suing the U.S. Olympics Committee and USA Gymnastics for negligence and failure to protect athletes from the Larry Nassar abuse. The Olympic gymnast is arguing that the sports federation knew or should have known that the former USA Gymnastics doctor was molesting her and hundreds of other young athletes under the guise of medical treatment. A report by NBC cites countless instances when both companies knew about Nassar's predatory behavior due to his "unfettered access to Raisman and other elite athletes as they trained at the Karolyi Ranch owned by famed coaches Bela and Martha Karolyi and at competitions around the world." It also noted that a "USA Gymnastics trainer was sometimes in the room with Nassar as he penetrated the girls with bare hands for what he described as intravaginal therapy," and that sometimes "he had an erection" during the sessions.
In January, over 100 former and current athletes came forward with stories of sexual abuse against Nassar. Many of the survivors, including Olympic gold medalists Simone Biles and McKayla Maroney and former gymnast Rachael Denhollander, appeared in court or had their powerful victim impact statements read aloud during Nassar's sentencing. Raisman, who originally didn't think she would share her story in court, was one of the loudest voices, not only speaking against Nassar but also against the two organizations, claiming both were complicit in Nassar's actions that spanned decades.
"Both USA Gymnastics and the U.S. Olympic Committee have been very quick to capitalize and celebrate my success," she said in her victim impact statement. "But did they reach out when I came forward? No." She also added that "if over these many years just one adult listened and had the courage and character to act, this tragedy could have been avoided."
The suit comes right on the heels of the Olympic Winter Games in South Korea and directly after the resignation of CEO of the U.S. Olympic Committee, Scott Blackmun. Raisman said that these factors are only further stalling the organizations from addressing what they knew about Nassar's abuse.
"After all this time, they remain unwilling to conduct a full investigation, and without a solid understanding of how this happened, it is delusional to think sufficient changes can be implemented," she said. "I refuse to wait any longer for these organizations to do the right thing. It is my hope that the legal process will hold them accountable and enable the change that is so desperately needed."