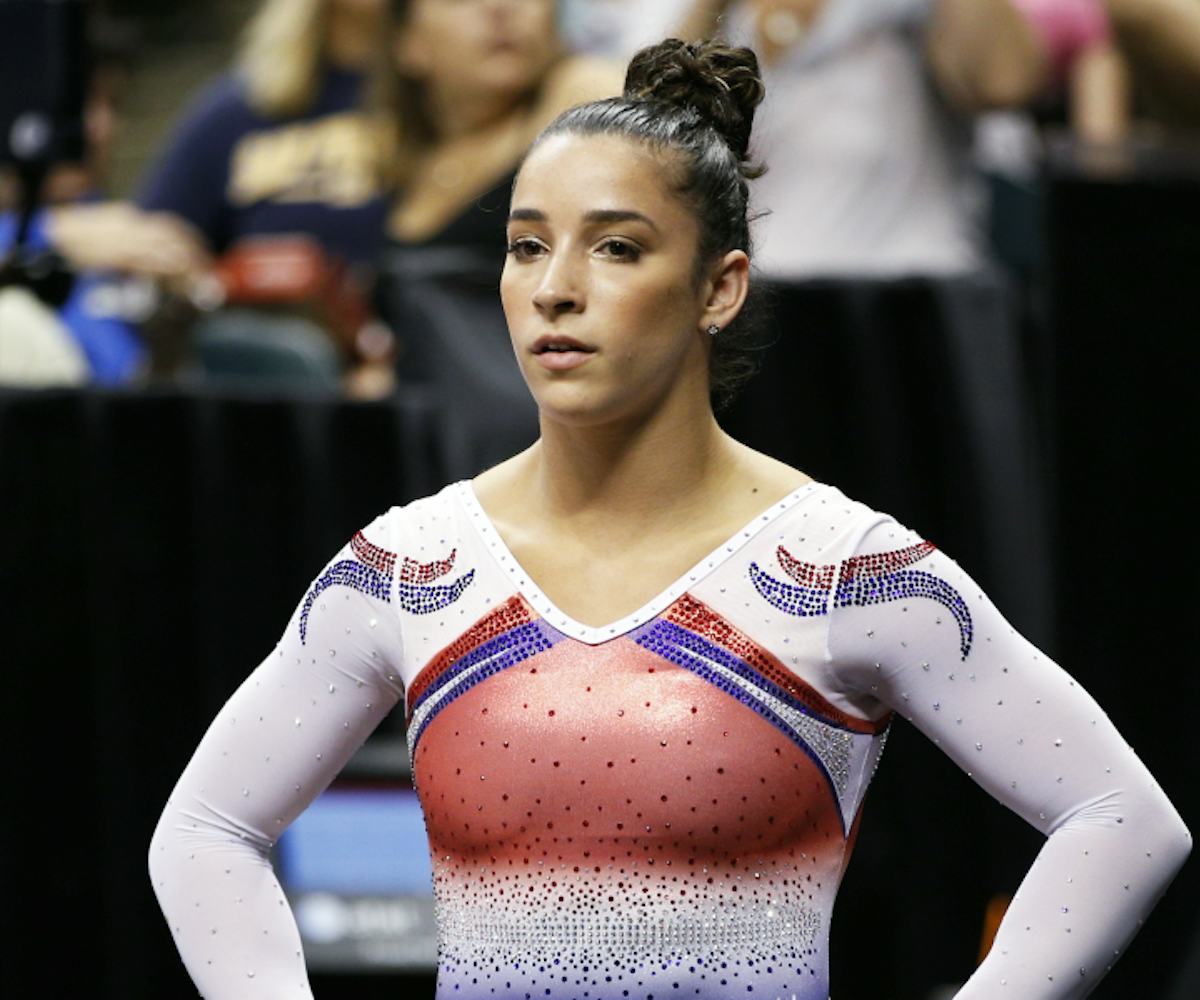 Photo by Joe Robbins/Getty Images
Aly Raisman Has A List Of Demands For The USOC's Investigation Of Larry Nassar
"This is exactly the problem we face now"
Aly Raisman is making damn sure that the US Olympic Committee's (USOC) investigation into former USA Gymnastics physician Larry Nassar is fully independent and transparent. The gymnast posted her powerful open letter to USOC CEO Scott Blackmun, whom she criticized earlier for being "very quick to capitalize and celebrate my success" while staying silent when she came forward with her story of sexual assault. 
In the letter, she also criticized Blackmun for launching an independent investigation into USOC and the USA Gymnastics (USAG) and requiring board members to cooperate with the investigation while also saying that he "[does] not base these requirements on any knowledge that any individual USAG staff or board members had a role in fostering or obscuring Nassar's actions." 
Raisman responded: 
This is exactly the problem we face now, as the sport tries to address this situation without the knowledge and investigation would provide. Many of the 'shocking and tragic stories' shared by survivors have directed blame at people who are still working with or for USAG...unless you ignore what these survivors are saying, it is clear we still don't know the full extent of the problem or everything that contributed to it.
She also further criticized the investigation for not having a broad enough scope address these matters fully.
In addition to uncovering whether or not USAG staff or board members were complicit in Nassar—or anyone else's—abuse, Raisman issued the following demands for the investigation:
-The investigation will operate with complete independence
-The investigator will be able to investigate staff, senior administrators, and the Board of Directors, and will have full access to data and documents
-The investigator will be able to follow any lead to get to the bottom of what happened, and then make recommendations that ensure it never happens again
-The scope of the investigation will include all factors that contributed to Nassar's abuse, including those who knew about it, should have known about it, enabled it to happen or continue, as well as the questions on reporting you raised in your letter to USAG 
-Neither USOC or USAG will interfere with, or attempt to influence, the findings of the investigator's report
-The investigator will release the report and the findings to the USOC, USAG, and the public at the same time, without providing an advance copy to anyone outside of the investigator's team. And that work product won't be shared with anyone not part of the investigator's team
Since Nassar's trial, the executive leadership of the USA Gym Board of Directors has resigned. Earlier this week, Nassar was sentenced to up to 175 years in prison for sexually abusing over 150 girls for over 30 years. Blackmun, USAG, or USOC have not yet responded to Raisman's demands, but it is clear that Raisman and the other women who have come forward with their stories of abuse at the hands of Nassar will not rest until this scourge is rooted out from their beloved sport.